A pet Chihuahua has been hailed as a "little hero" after it tragically died while attempting to save its owner from alleged kidnappers. The story of the brave Chihuahua has touched the hearts of thousands.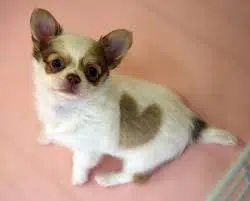 Chihuahua Defends Owner from Kidnappers
In a Facebook post on Saturday, Bach and Friends, an animal rescue page, shared the story of the Chihuahua that courageously defended its owner from kidnappers by barking at them non-stop. The kidnappers kicked the small dog several times, causing severe injuries that ultimately led to its death.
The post read, "They tried to kidnap her, and her little chihuahua defended her by barking with all his strength, although his little body didn't withstand the kicks that the kidnapper gave him. His bravery and heroism managed to save his owner. Rest in peace little hero!!"
Heartbreaking Photo Shared Online
The Facebook post included a heart-wrenching photo of the owner and the dog in what appeared to be their last moments together. The injured Chihuahua is seen lying on a tiny dog bed. The post quickly went viral, with over 25,000 shares and numerous comments admiring the canine's bravery and valor.
Get the latest Chihuahua Buzz
Tributes Pour In for the Brave Chihuahua
Many Facebook users shared their condolences and praised the dog's heroic act. One user wrote, "Love and peace. Thank you for your heroic deed. So very sad that those cruel people did this to you." Another added, "You are such a hero, loyal and showed how much you love your owner! Rest In Peace!"
A third user commented, "I hope he rests well, he's such a hero and his bravery will always be remembered."
Recent Incident of Canine Heroism
This incident follows a recent report of a pet dog that was killed after being shot by gunmen while trying to protect its family. The dog's owner said his sister's boyfriend drove up to the gate when the criminals approached him with guns. The dog instantly leaped and engaged the three thugs.
The owner recalled, "The dog was inside the yard and went for one of the men. I was watching a movie inside and heard the gunshot. I heard my girlfriend and sister screaming and thought they had shot her boyfriend because I saw blood around the house. When we went outside, I saw my dog was bleeding. He was still standing and running around." The dog was later rushed to an animal hospital for treatment.
Honoring the Heroic Chihuahua
We cannot locate the owner or any other information at this time but will keep this blog updated for more information. As a company, we would like to take the time to honor this hero. This dog's story brings true meaning to the phrase, "It's not the size of the dog in the fight, it's the size of the fight in the dog." May this beautiful soul rest in peace.