When Jane Guiney from Wandiligong, Victoria, Australia, spotted a tiny animal in her backyard, she was unsure what it might be. After she approached the rare breed, Jane thought it was a puppy. Assuming an animal of prey most likely dropped the little one, the woman took him inside.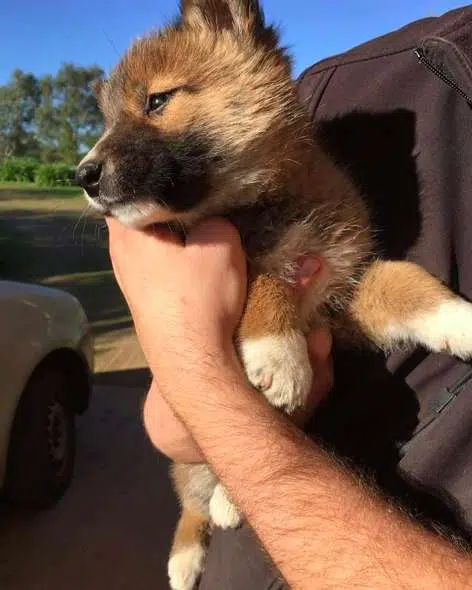 "l woke up and went outside and heard a whimpering behind the house," Jane told The Dodo. "l looked up to the back of the house and saw a small animal. l grabbed him as he was falling. And he pretty much just cuddled in my arms. l still thought he may have been a fox as his face was pointy, but he was robust like a puppy."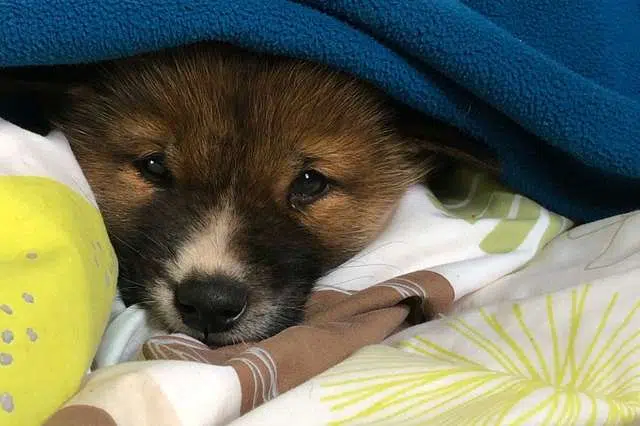 The pup she rescued was actually a rare wild dingo. However, since it was the weekend when they found the pup, Jane took care of him and fed him.
Then, first thing on Monday, she went straight to the local vet to solve the mystery. Moreover, the vet realized it was not a regular puppy they had to deal with. So, the clinic reached Australian Dingo Foundation – a sanctuary that wants to conserve the vulnerable dingo species.
Get the latest Chihuahua Buzz
The Rare Breed
It's when they found out the rescue "puppy" is a 5-week-old, purebred dingo. The miracle pup, later named Wandi was taken to the sanctuary, where he was paired with another dingo offspring of his age. Given he's 100% purebred, Lyn Watson, director of the Australian Dingo Foundation thinks Wandi would became an important part of their breeding program.
Nevertheless, Wandi acts just like a little puppy who loves to play all around. "He was a real little character straight away," Kevin Newman, a volunteer with the Australian Dingo Foundation, told The Dodo. "He was very friendly with people and would sink his sharp little teeth into your arm no matter who you were. Whilst he is wild and always will be, he has become quite happy here and likes the people caring for him."
Moreover, native to Australia, dingos had their numbers dramatically reduced over the last years, due to hunting and habitat loss. The International Union for Conservation of Nature and Natural Resources has listed dingos as vulnerable.
Credits: thedodo | Instagram | foxnews | homesluxury.net
---