A new Green MP's meme was met with vitriol from staunch monarchists. Laura Walters explains why this is a much wider constitutional conversation than monarchy v republic.
Green MP Ricardo Menéndez March tweeted a meme about New Zealand's Oath of Allegiance. He didn't think the oath he was expected to take as a new Member of Parliament was controversial.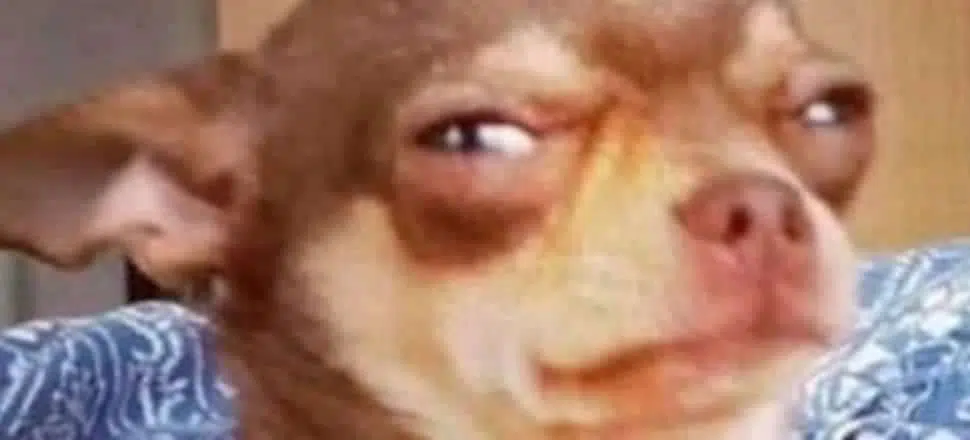 Menéndez March said his Chihuahua meme was merely an observation. That was about the fact New Zealand continued to use an oath that swore allegiance to the Queen. That was without recognition or inclusion of Te Tiriti o Waitangi.
"mfw [my face when] they show me affirmation of allegiance to the queen," he posted.
The MP's tweet was met with some support from fellow incoming Green MP Teanau Tuiono and Māori Party co-leader Debbi Ngarewa-Packer. But, the backlash was overwhelming.
The Huge Constitutional Conversation
Menéndez March is gay and is a migrant – originally from Mexico. Some of those who had an issue with his tweet resorted to racist, xenophobic and homophobic attacks.
"This is NZ. It is what we do here. If you don't like our values, that is your problem, not ours," one replied.
"Move back home, works for us," said another.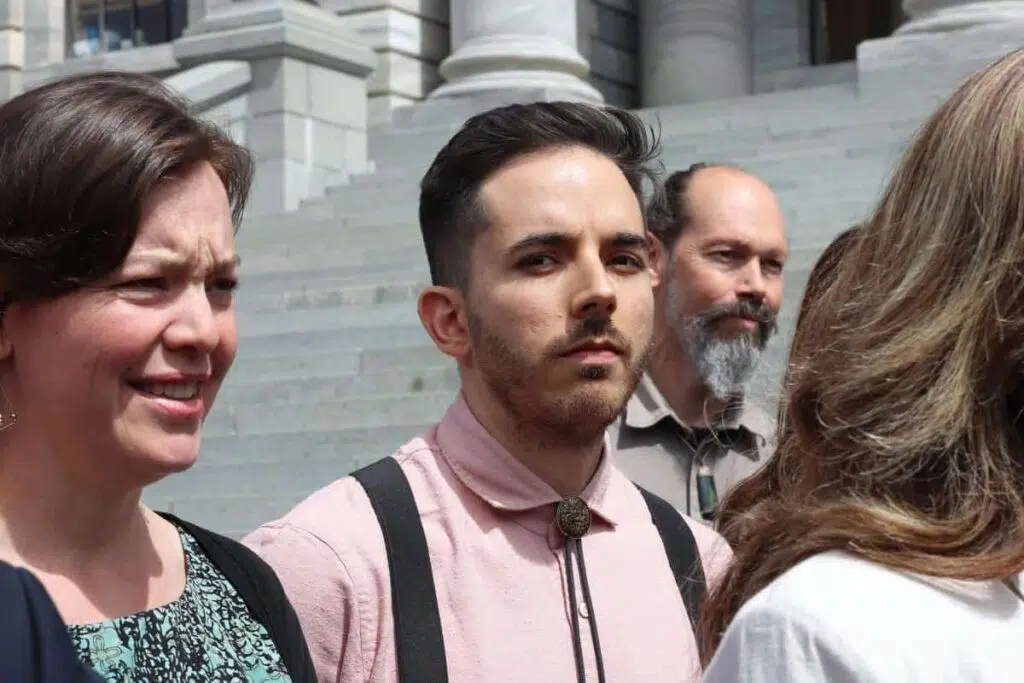 The idea that New Zealand should update its political systems to reflect current society, is not a new one. And the idea of removing the Queen from the oath (and affirmation) of allegiance that has to be sworn by MPs and by new citizens, has been raised in the past.
Phil Goff made moves to remove the Queen from the oath in 2004 when he was justice minister.
In 2010, Australia changed its rules, allowing people to swear allegiance to the Commonwealth. 
More broadly, there has long been discussion about moving towards becoming a complete republic. John Key, Jim Bolger, and Helen Clark all said the direction of travel was clear.
Monarchy No More
In her valedictory speech to parliament, Clark said: "It is inevitable that our constitutional status as a monarchy will change. It's a question of not if, but when." 
The age-old question was raised again in this year's election leaders' debates. That is where both Jacinda Ardern and Judith Collins said New Zealand would "eventually" become a republic. But, it was not on the policy agenda for either.
But this discussion of monarchy versus republic misses the wider conversation about New Zealand's constitution. Consistent calls for transformation entrench the values and purpose of Te Tiriti o Waitangi. They also address the need for the inclusion of indigenous rights.
"There's a much more nuanced conversation that needs to be held around constitutional transformation that is being lost in this kind of backlash by predominantly people who support the monarchy."
Menéndez March said the response to his tweet was based on the assumption that he was a republican.
What Would a Republic Entail?
"There's a much more nuanced conversation that needs to be held around constitutional transformation. It is being lost in this backlash by predominantly people who support the monarchy."
The conversations brushed over the issue of how to position indigenous rights within a republic, he said.
The Green MP used the example of his home country. In Mexico, the independence movement away from the Spanish crown did not guarantee sovereignty for indigenous people. As we know, it only ended up entrenching historical injustices. 
There was no point in changing the constitution if it did not address historical injustices, Menéndez March said. Any independence movement needed to guarantee sovereignty for indigenous people. And, in the case of New Zealand, needed to honor Māori sovereignty.
Again, this isn't a new conversation. It's one that dates back to 1840 and has been an ongoing korero for Māori.
"Ensuring that Te Tiriti o Waitangi is upheld is one of the fundamental reasons why I am a MP."
In recent years, this discussion has moved beyond Māori spaces. It calls for constitutional transformation have been raised in many ways and in different contexts.
Why is the Constitutional Conversation Necessary?
In 2018, Menéndez March joined a group of Māori and migrants. This included the Minister for Māori Development, Nanaia Mahuta. That was in calling for the Treaty of Waitangi to be included in citizenship ceremonies.
A petition to the Minister of Internal Affairs proposed the following wording. "I swear that I will be faithful and bear true allegiance to Tangata Whenua and the Crown. According to law, I will honor Te Tiriti o Waitangi, and faithfully observe the laws of New Zealand. I will fulfill my duties as a New Zealand citizen."
It was similar to an earlier member's bill sponsored by former Green MP Catherine Delahunty in 2012.
A year earlier, Mana Party leader Hone Harawira was thrown out of the House. That was for refusing to swear allegiance to the Queen. He read the oath in Te Reo but pledged allegiance to Te Tiriti rather than the Queen.
In 2014, former Māori Party co-leader Marama Fox (then a list MP), raised the issue again.
At the time, she told Stuff she was "dismayed" she was not permitted to honor Te Tiriti. That's because of the country's founding document and "what makes us unique as a nation".
Get the latest Chihuahua Buzz
"Ensuring that Te Tiriti o Waitangi is upheld is one of the fundamental reasons why I am an MP."
All About the Case
Rather than refusing to read the oath – or non-religious affirmation – Fox said she would make sure her first private member's bill would seek to amend the oath. But in 2016, her bill was voted down at first reading.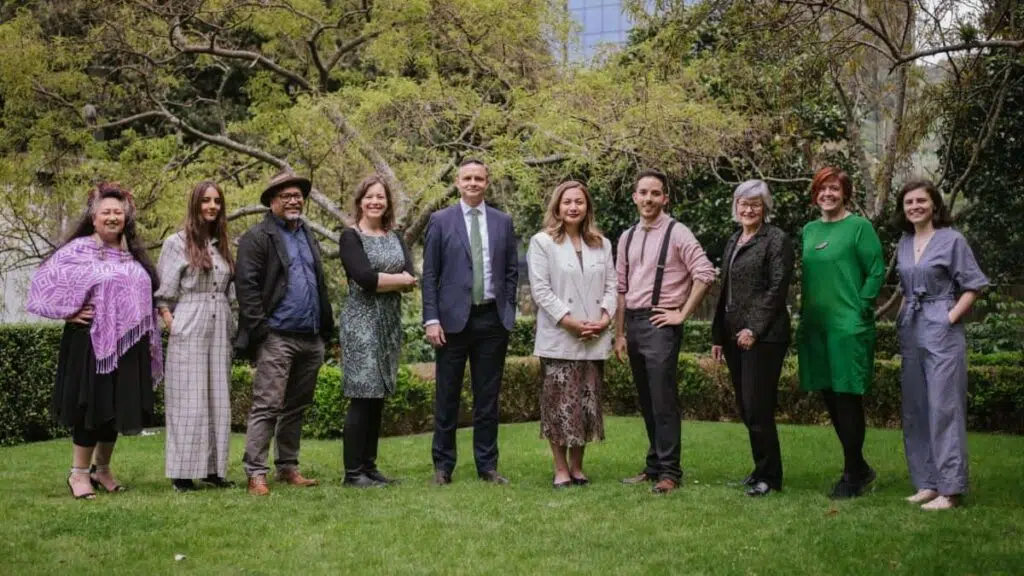 Ahead of this year's election, the Māori Party refocused the conversation when it released its Mana Motuhake policy; centered around a rededication to Te Tiriti o Waitangi.
"Clearly, and at a huge cost to document, this covenant was breached from the day it was signed and continues to be breached 180 years later," the party said.
It puts forward a range of actions in which Māori can assert their right to self-management, self-determination, and self-governance over all their domains.
This includes the establishment of a Māori Parliament and the implementation of the Matike Mai Aotearoa recommendations for constitutional transformation.
Matike Mai is a watershed report, which maps out the journey towards achieving constitutional transformation, with the goal of entrenching the values and objectives of He Whakaputanga o te Rangatiratanga o Nu Tireni (the declaration of independence) and Te Tiriti o Waitangi.
The Implications
The report does not ask how to change the existing constitution to fit Te Tiriti fits into the Westminster system, but how to transform the country's constitution in a way that is consistent with the principles of Te Tiriti.
It was a long journey to establish the independent working group, but between 2012 and 2015, the group held 252 hui to establish what Māori saw as the values of Te Tiriti and how these would become part of a new constitution.
"Ever since 1840 Māori have tried to ensure a respectful and equal constitutional relationship with the Crown as promised in Te Tiriti o Waitangi."
In 2016, the report was released, along with a range of recommendations and six indicative models for governance.
These included a three-sphere model, with an iwi/hapū assembly (rangitaranga sphere), the Crown in Parliament (kāwanatanga sphere), and a joint deliberative body (relational sphere).
Matike Mai also acknowledges the difficulties of designing and implementing changes of this magnitude.
"We stress however that it is not a new dialogue as the kaupapa of constitutional transformation has been part of Māori political debate for over 170 years…
"Ever since 1840 Māori have tried to ensure a respectful and equal constitutional relationship with the Crown as promised in Te Tiriti o Waitangi. That has not occurred of course as the history and consequences of colonization too clearly show.
"Yet Māori have never abandoned the treaty promise."
The Takeaway
Matike Mai also said the lack of progress in achieving specific Māori-centred objectives on key issues was not just due to Crown disinterest.
"Rather it was felt that a more fundamental imbalance existed between the Crown's exercise of constitutional authority and the constitutional powerlessness of Māori."
Those who took part in the hui spoke about regaining power in their own land.
Some said they understood Māori needed to be at the table at local councils or Parliament, because that's where the table currently was, "but that doesn't mean that's where it should always be at or even where it's meant to be at".
"I want my tamariki to know we can change that and reset the table because it's the right thing to do".
The timeline for preliminary conversations was set out over five years, and a Māori Constitutional Convention is due to be called next year.
Matike May says the country should aim to achieve transformation by 2040.
The implementation of Matike Mai, including working towards constitutional transformation by 2040, is also a core policy for the Green Party.
What it All Means
The Māori Party's policy and the Matike Mai report both received some attention at the time of release, but have not garnered much mainstream focus this election.
While issues disproportionately affecting Māori, including education, justice, and housing were all raised during the election campaign, there was little discussion about the constitutional changes that could help address these issues through self-determination and sovereignty.
Menéndez March said these were the issues he was thinking about when he tweeted the Chihuahua meme.
They weren't new, and to his mind, they weren't controversial, particularly for a member of party whose policy clearly articulates support of this type of transformation.
"The Crown itself benefits from these structures remaining as they are. The people in power, who have benefited from colonization, benefit from things remaining the same."
Until now, there had not been the political will to make these changes, but Menéndez March said he believed the tide was turning.
"The Crown itself benefits from these structures remaining as they are. The people in power, who have benefited from colonization, benefit from things remaining the same…
"By changing something as simple as the oath, in some ways, we are affirming the actual history of Aotearoa and that threatens those power structures that have been in place for generations."
Why Tweeting is Significant
One of the people quoted in the Matike Mai report articulates how challenging reimagining the country's constitution will be:
"Oh man, this is going to be hard because heaps of people won't like this sort of kōrero but I think it's only about our rangatiratanga and all the things my koro and nanny used to fight for…It's got to be worth talking about even if it seems impossible to get right now…I'm in".
But Menéndez March said if one tweet could start that conversation, then he was here for it.
"A meme can spark a national conversation on constitutional transformation. And I think that there's power in that.
"I will definitely not make apologies for the fact that a meme is a useful way to actually articulate politics sometimes."
When Parliament resumes next month, Menéndez March would swear an oath to the Queen, because that was currently the only option. But that doesn't sit comfortably.
"I understand the tensions that come with supporting grassroots indigenous movements while being a representative of the Crown."
And while he wasn't condoning the vitriolic attacks he received in response to his tweet, the new MP said he understood there would always be a backlash that came with "shaking up the status quo".
"I do think we should allow space for 'I'm feeling a sense of discomfort when change is proposed'," he said.
Source: newsroom