In April 2017, police in Birmingham were called to investigate a death and found a property in Washwood Heath filled with 82 Chihuahuas. The RSPCA was called to the scene after police expressed concerns about the conditions.
The property was in chaos, with the dogs hiding in cramped and filthy conditions. The animals were suffering from matted coats, fleas, and burns, and the house looked like an earthquake had hit it. The couple who lived there started with two pets but did not neuter the dogs, resulting in an uncontrollable situation.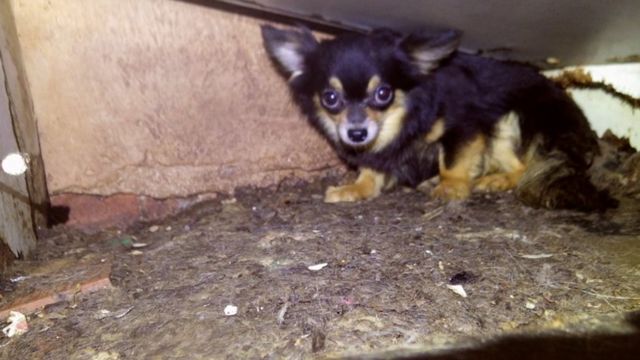 RSPCA inspector Herchy Boal described how the dogs "started appearing from everywhere," and how the house was "higgledy-piggledy" and "dirty." The vet determined dogs could not stay in a hazardous environment.
The Consequences of Irresponsible Pet Ownership and the Importance of Neutering.
The RSPCA took the Chihuahuas to their Newbrook Farm Hospital and helped the husband renovate and clean the house. The charity found new homes for most dogs, and returned four to their husband.
Get the latest Chihuahua Buzz
This situation is a classic case of animal hoarding, where pet ownership spirals out of control due to a lack of responsible behavior. While the couple loved the dogs, their neglectful actions led to the need for animal rescue and adoption.
It is essential to understand the responsibilities of pet ownership, including the importance of neutering and controlling animal populations. Failure to do so can lead to severe animal neglect and a dangerous living environment.
In conclusion, the RSPCA's intervention in this hoarding case saved the lives of 82 Chihuahuas and provided them with the opportunity for a better life. Pet owners must understand the importance of responsible behavior and care for their animals' needs to avoid similar situations.