It turns out that the pupper formerly known as Emrys, is actually called Eric. Here's Eric the Chihuahua, and his story that inspired milions.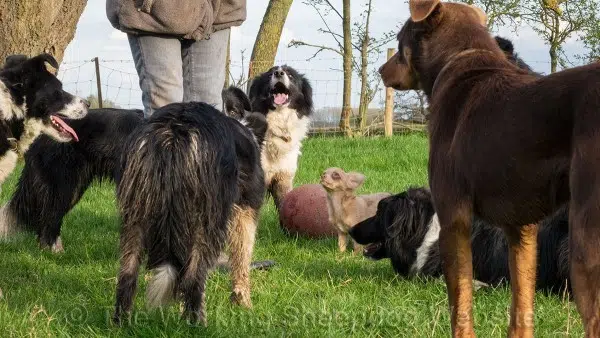 Eric's been with us for a week now, and is starting to find his place within the pack. I'd assumed that Eric's "pack" would be the existing small dogs, Alfie and Chester. But Eric's clearly aiming higher than that.
Eric's perfectly happy in the house. He keeps organising Alfie and Chester's toys, bones and chews around him on the hearthrug. But, he wants to be a farm dog. He comes out into the field with the Big Dogs, joins in with their games (though carefully) and won't tolerate any disrespect.
Get the latest Chihuahua Buzz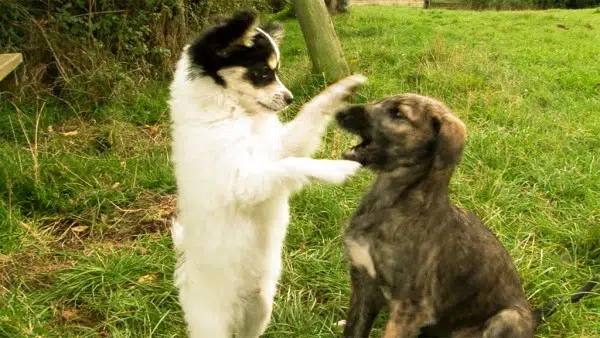 In fact, it's the other dogs who are most wary.
How Eric the Chihuahua Gets Along
When Chester first moved in we soon discovered that sheer attitude will compensate for a lack of stature, and faced with something that's fast, sharp and shrill, most Border collies will retreat to a safe distance to see what will happen next (preferably to someone else).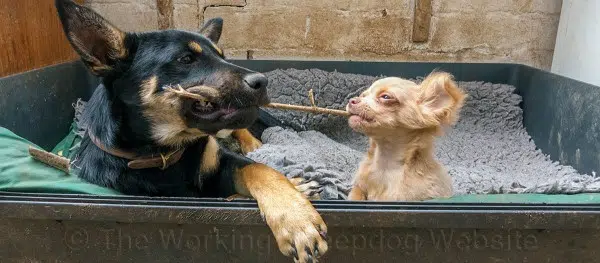 Just as Chester's best friend was Eris, the deerhound lurcher, Eric has established a mutual "All for one, and one for all!" devotion with the much bigger Kelpie, Tucker. Tucker is amazingly gentle with puppies; he helped Pippin to settle in here, and is such a good mentor that he'll be in charge of Isla's puppies when they move up to the porch in a few weeks' time.
Source: theworkingsheepdog