Chihuahuas are popular dogs, but their small size and stubborn personalities can make potty training a challenge. In fact, many owners struggle to train their Chihuahuas to go potty in the right place. If you're in the same boat, don't worry. With the right approach, you can potty train your Chihuahua in just a few simple steps.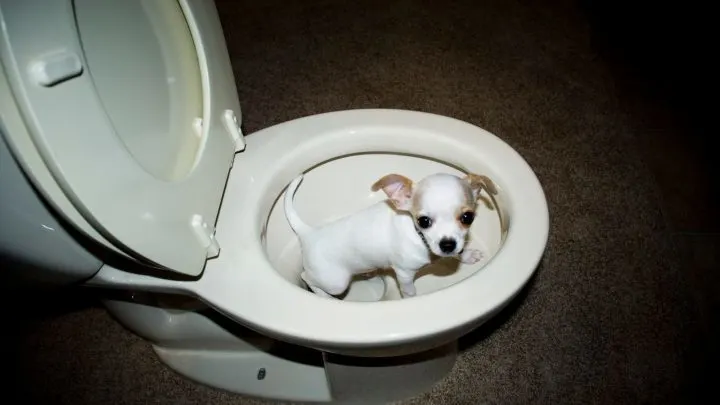 Active Training Is Key
The first step to success is to understand that your Chihuahua needs active training. This means that you need to be patient, consistent, and devoted to the process. You can't just expect your Chihuahua to figure it out on their own.
Consistency is key. You need to establish a routine and stick to it. Take your Chihuahua out to potty at the same time every day. Use the same spot in your yard or a consistent puppy pad location. This will help your dog understand what's expected of them.
Positive Reinforcement
Another key to success is positive reinforcement. Chihuahuas respond well to praise and rewards. When your dog goes potty in the right place, praise them and offer them a treat. This will help them understand that they're doing something good.
On the other hand, you should never punish your Chihuahua for going potty in the wrong place. This will only make them afraid of you and may lead to other behavior problems. Instead, simply clean up the mess and move on.
Patience is Important
Remember, potty training takes time. You can't expect your Chihuahua to learn overnight. Be patient and keep working with your dog. If you're consistent and positive, your Chihuahua will eventually get the hang of it.
If you're still having trouble after a few weeks, it may be helpful to enlist the help of a professional dog trainer. They can give you personalized tips and advice to help you succeed.
In conclusion, potty training your Chihuahua is possible with the right approach. Be patient, consistent, and positive, and you'll be successful in no time. Remember, your Chihuahua is a small but smart dog that's perfectly capable of learning where to go potty. With your help and guidance, they'll get there.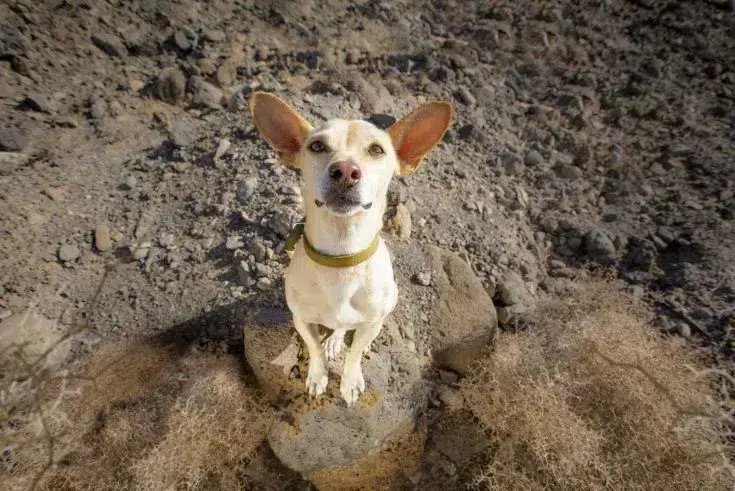 Getting Them to Listen
Chihuahuas are energetic and eager to please their owners, making them excellent candidates for potty training. However, harsh treatment and punishment are not effective ways to train them. Instead, use positive reinforcement and a serious, clear voice to help your Chihuahua learn where to go potty.
Teaching Your Chihuahua Their Name
Before you start potty training, make sure your Chihuahua knows their name. Gently say their name and touch their side to get their attention. When your Chihuahua looks at you, reward them with a treat and positive reinforcement, like "good boy" or "good girl". Repeat this daily until your Chihuahua consistently responds to their name.
Using a Clear Voice
During potty training, it's important to use a serious voice to get your Chihuahua's attention. Speak loudly and clearly, but avoid yelling or growling. Your Chihuahua needs to know when it's time to play and when it's time to learn. A clear and consistent voice will help them understand when it's time to focus.
Get the latest Chihuahua Buzz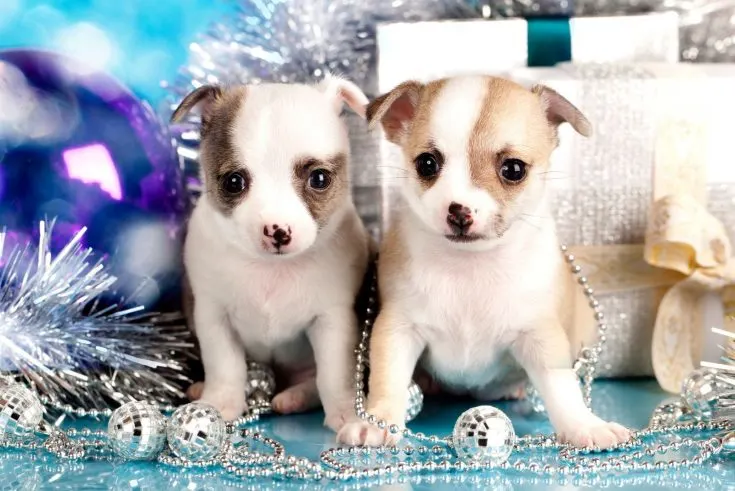 When to Start Potty Training My Puppy?
Start Chihuahua potty training at 6 months old. Anything earlier is a waste of time and tiring. Be patient, as puppies get easier soon.
Establish A Potty Training Schedule
Create a schedule around your household routine. Set regular times to take your Chihuahua outside or to their designated area in the house. Use the same phrase, like "go potty," to reinforce the behavior.
Depending on your puppy's age, take them outside or to their designated area at specific intervals. For example, take a two-month-old puppy out every 2 hours, a three-month-old puppy every 3 hours, and so on.
Take your Chihuahua outside after waking up, before leaving the house, after a meal, and after naps. The final potty break of the day should be at least twenty minutes before bed.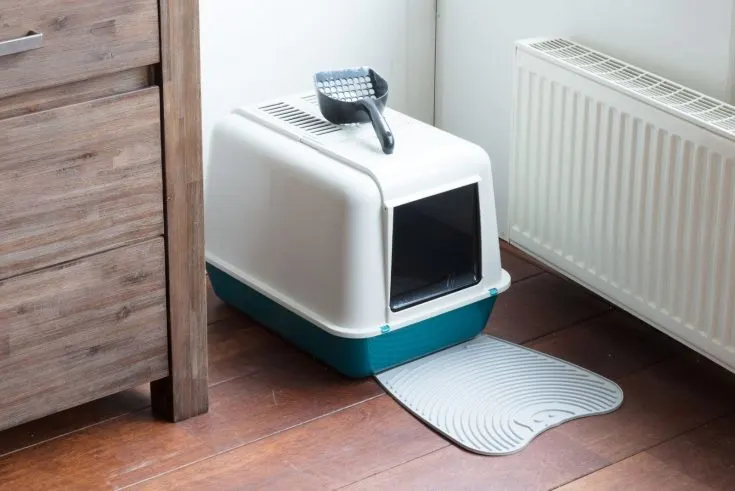 Prevention is key. If you see signs that your Chihuahua needs to go potty or suddenly disappears, follow them and take them outside. If you keep this schedule, you'll find that potty training your Chihuahua isn't something to fear. If an accident is about to happen, distract your puppy and take them to the right spot immediately.
Potty Options for Small Dogs
Litter boxes and pee pads are popular options for small dogs like Chihuahuas, especially when outdoor conditions are too hot or too cold. Though not the happiest option, litter boxes offer an alternative when no other choice is available.
Meanwhile, pee pads work similarly to old newspapers and some even have pheromones to reinforce proper potty behavior. These options are available on Amazon and in pet stores.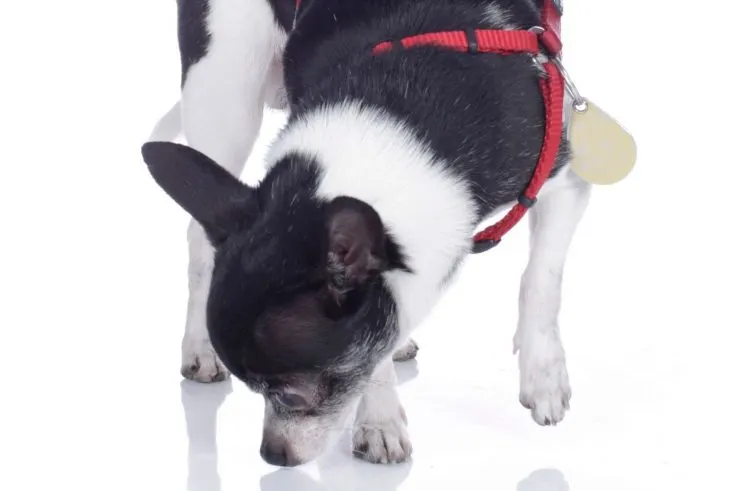 How To Avoid Potty Training Accidents
Supervision is essential to prevent accidents when house training your Chihuahua. Watch for signs that your dog needs to go potty, like circling, whining, or pawing at the door. Take them outside immediately to avoid accidents.
When you can't supervise your dog, keep them in a closed room, playpen, or crate with puppy pads down. Stay patient, and consistent, and provide your dog with a designated potty area.
Accidents will happen but use mild detergent, water, or an enzyme spray to clean them up. Never yell at your Chi during training, as it will only scare them. Over time, your pup will learn what behavior is right and wrong.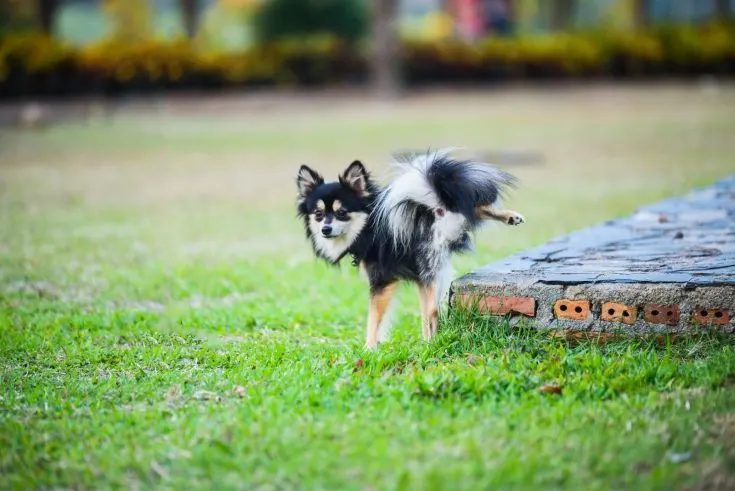 How Long Does It Take to Potty Train a Chihuahua?
Potty training your Chihuahua can take three to four weeks if you follow successful training tips and your dog listens to you. However, every dog is different, so the training time varies. Remember to wait until your dog's bowel muscles and bladder have matured before starting potty training, which should be around the six-month mark. The more time you give your dog to get ready, the stronger it will become.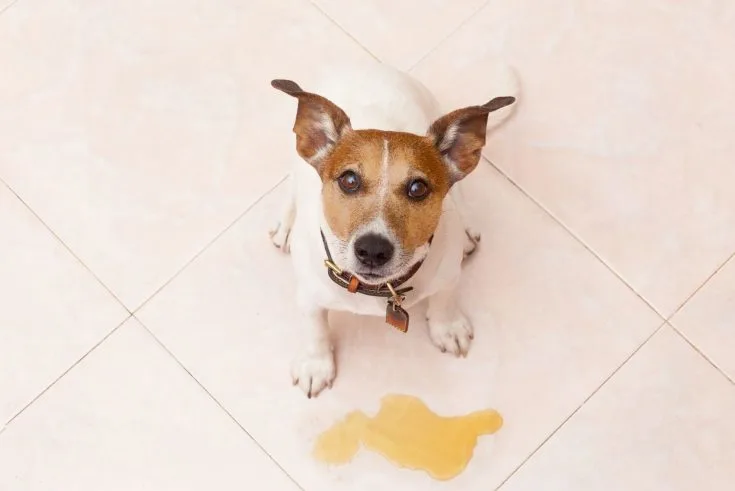 How To Stop Chihuahuas From Marking
Marking can frustrate every dog owner, and it's a behavioral issue that shows the bladder wasn't fully emptied. Use an enzyme cleaner in the area they usually mark or place their favorite toy in that area to stop unwanted behavior. Patience is crucial when potty training your Chihuahua.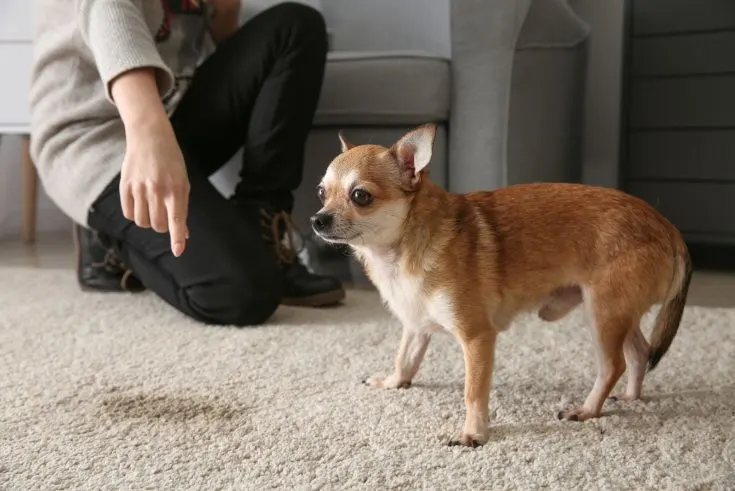 Are Chihuahuas Hard To Potty Train?
Chihuahuas are notoriously hard to potty train due to their temperament and small size. As a pack leader, it's crucial to establish leadership to overcome their stubbornness. Other reasons include their small size, evolution as household pets, and vulnerability in the great outdoors. Chihuahuas need frequent potty breaks due to their small bladder, and outdoor conditions can also affect their willingness to go outside.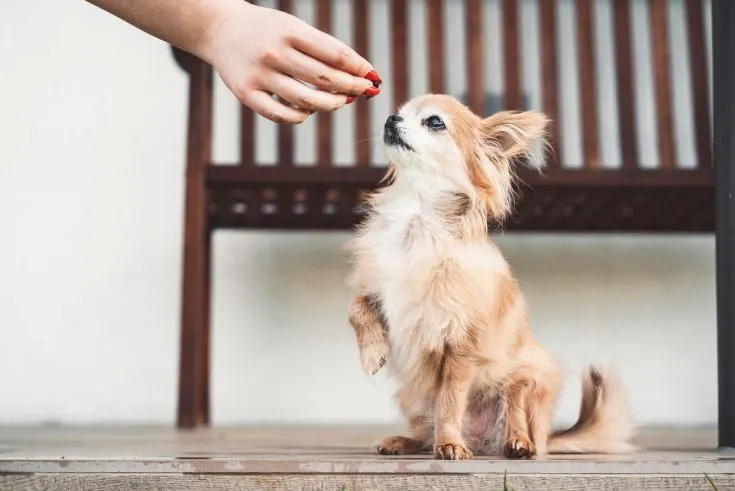 How To Potty Train Stubborn Dogs
When potty training a stubborn Chihuahua, limit their home access, use potty pads, and establish a feeding and napping schedule. Take them for a potty break after meals and waking up, and reward good behavior with a treat.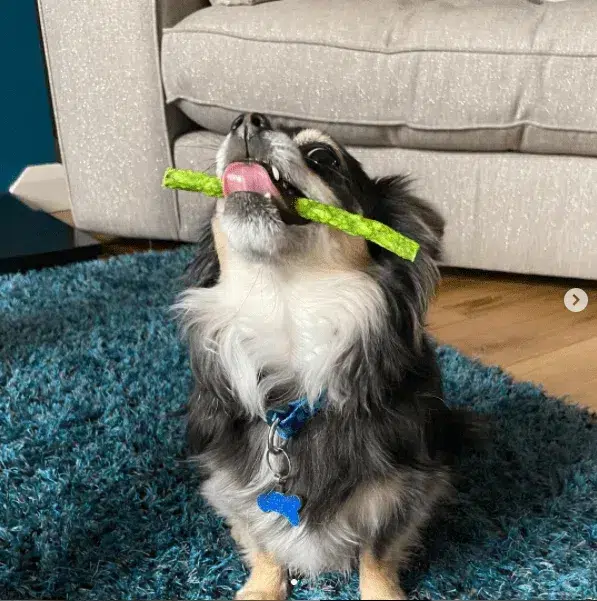 When potty training a stubborn Chihuahua, crate them until they learn to go potty in the right spot, stay consistent, clean up accidents immediately, and use a supportive tone. Consistency is key, as Chihuahuas can get nervous easily. Stick to the schedule and repeat until perfection!
Source: pupvine