"He was sweet and he warmed up, and you could tell he was friendly"
Sabrina Wikerson is a volunteer at the Chihuahua Rescue of San Diego County. Recently, a shop owner called her and informed her how an obviously scared Chihuahua found a shelter in his store. He didn't know whether the dog was aggressive or not so he didn't want to take a chance of approaching it.
On a stormy evening, Sabrina received a call from a local store owner. He informed her that a Chihuahua had taken shelter inside his store."The guy [store owner] seemed like he really didn't know much about dogs", said Wilkerson. Although the Chihuahua appeared scared but the store owner could not do much so he put a yellow towel over him to make him warm.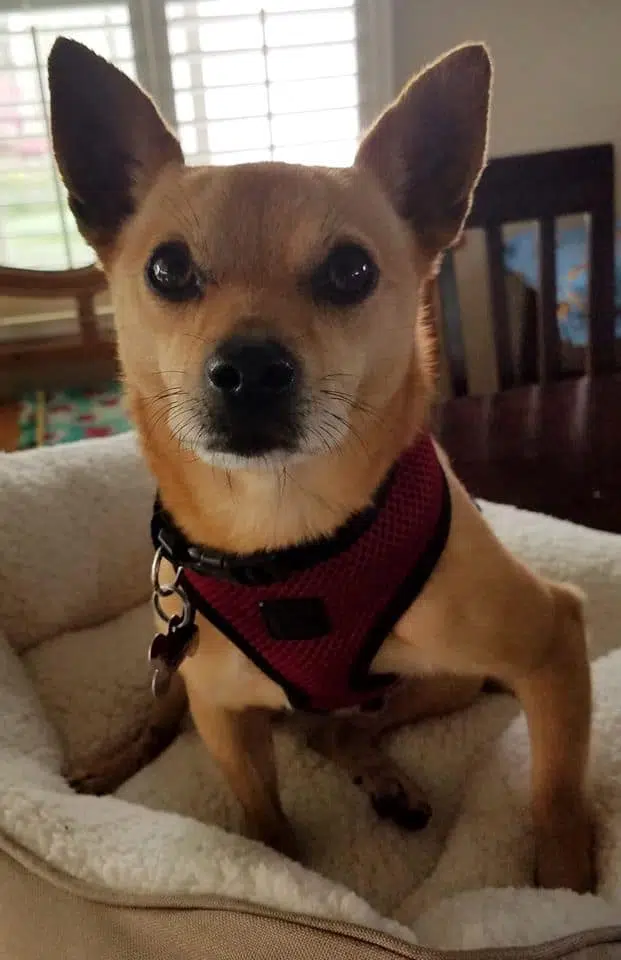 Sabrina rushed to the store to rescue the dog. She found him hiding under a shelf of orange juices, wet and cold from the storm. "He showed us his teeth — he was just stressed out," Wilkerson said. She gently coaxed the dog out from his hiding and put him inside a crate.
She brought him to an emergency vet to see if he had a microchip but he didn't. Wilkerson decided to foster the dog until he finds a family which can take him in forever. She took him home for the night and covered him with blankets. "He was sweet and he warmed up, and you could tell he was friendly," Wilkerson said. "He was just nervous".
The next morning, Wilkerson drove the Chihuahua to the county shelter to put him in a mandatory stray hold list as per the local law. But things didn't go as smooth as she had hoped. As soon as she opened the car door to get the Chihuahua, he ran away as fast as he could.
"I didn't take him in a crate," Wilkerson said. "I figured I'd just carry him in my arms. I don't know what I was thinking – I'd never done this before with a stray". She continued, "​Lots of us were trying to get him… but he just ​disappeared and we lost him​. It was devastating."
Get the latest Chihuahua Buzz
Stressed out Wilkerson printed some lost dog flyers and put them up in the neighbourhood. Luckily, by evening she received a call. A woman named Austin had found the Chihuahua and already taken him to the Shelter. The next morning, Wilkerson rushed to the shelter to find out that it was indeed her dog. As an expression of gratitude, Wilkerson decided to name the Chihuahua 'Austin'
"The woman's name was Austin Walker, so I named him after her."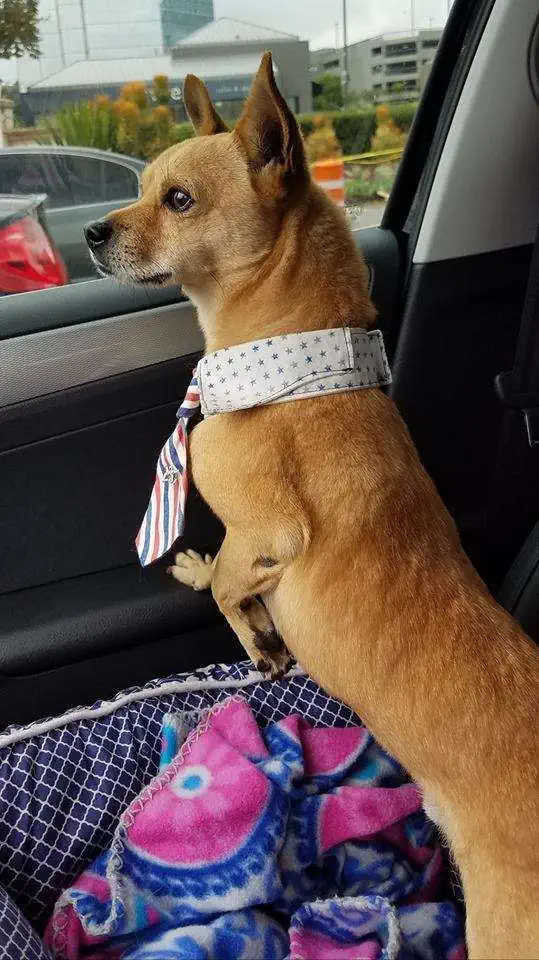 With Austin on the stray hold list and awaiting a family to adopt him, Wilkerson brought him to her home and kept a close eye on him this time. "He seems to like to be out, so whoever adopts him needs to understand his story, and needs to be very careful with front doors… because once he's out, he just wants to run," Wilkerson said.
Austin appeared to be a shy dog that enjoys cuddling in warm blankets.
Lucky Austin finally found home with a couple Kate and Irina. Wilkerson set them up on a date and the couple simply loved Austin. ​"They were perfect when they came to meet him tonight. He was a little barky at first, but warmed up quickly with some treats & allowed them each to pet and hold him," wrote Sabrina.
The couple had also followed Austin's story of the hard days he had been through. "They understand that he's going to need some time and patience. Once he has some consistency and stability, I have no doubt that he will turn into a confident, happy, loving little boy."
Austin had turned out to be a loving dog with his new family. We already knew that Austin loves warm and cozy blankets but with his new mommy Kate at work, he brought her jean jacket to lay on because he missed her.
Although Sabrina misses the little Chihuahua, she is happy that he found her forever home.
"I live for these happily ever afters! My heart is smiling."
---