These senior Chihuahuas have been inseparable for 8 years — and they need a family that wants them both!
After their owner passed away, Zachary and Pee Wee were taken to a big public shelter in North Carolina. The shelter was already very crowded when they arrived. Because they couldn't accommodate them, they were soon pulled by Adoption First Animal Rescue.
When the senior Chihuahuas first arrived, it became immediately clear just how much the pair loved each other. The shelter also discovered how important it was for them to always be together.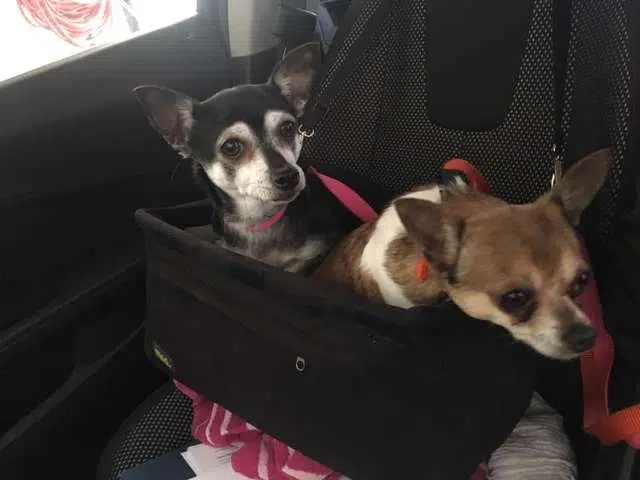 Zachary and Pee Wee have been together for all eight years of their lives. They couldn't imagine life without each other. They have a very special bond. And, everyone at the rescue has loved getting to know them and learning just how close they are.
"They cuddle all of the time," Nicole Johnson, a staffer at Adoption First Animal Rescue, told The Dodo. "They want to be curled up with each other, and look to each other to feel safe. When separated, Pee Wee gets very depressed and has a hard time warming up to new people!"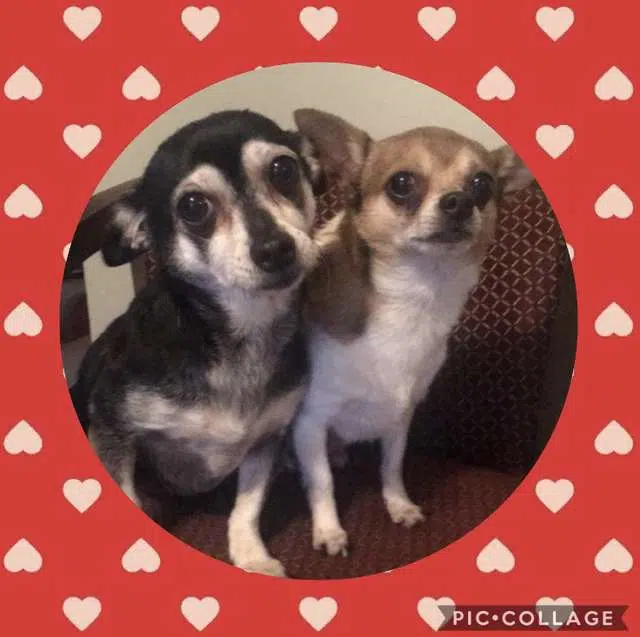 The Senior Chihuahuas
Zachary is definitely the more social of the two, and while Pee Wee can be very shy, with Zachary by her side there isn't anything she can't conquer eventually.
"Zachary is the more friendly and loving one," Johnson said. "He loves to be held and cuddled. And Pee Wee takes her time to trust new people. She likes her space and only wants to be cuddled after she trusts you!"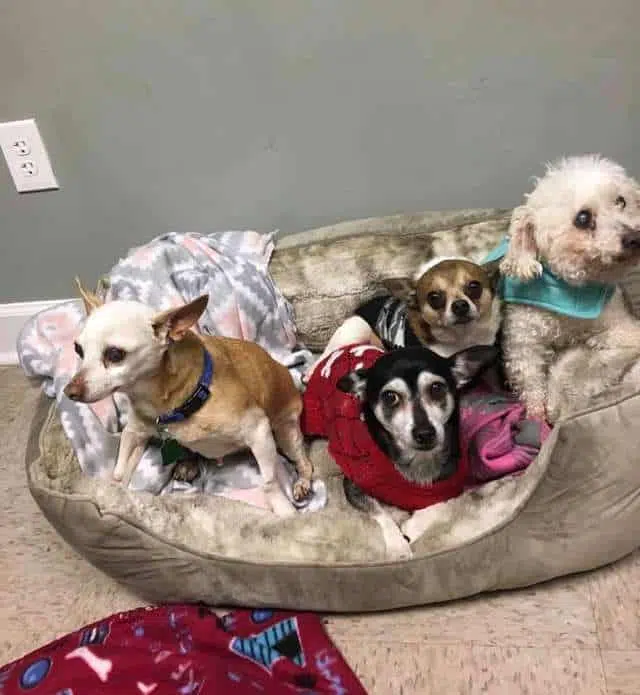 After watching and loving them for a few weeks, everyone at the rescue was so touched by Zachary and Pee Wee's sweet bond that they decided to do something incredibly special for them.
Get the latest Chihuahua Buzz
They decided to throw them their very own wedding.
"We thought with as close as they are to each other, they deserved their fairy-tale wedding after all these years," Johnson said.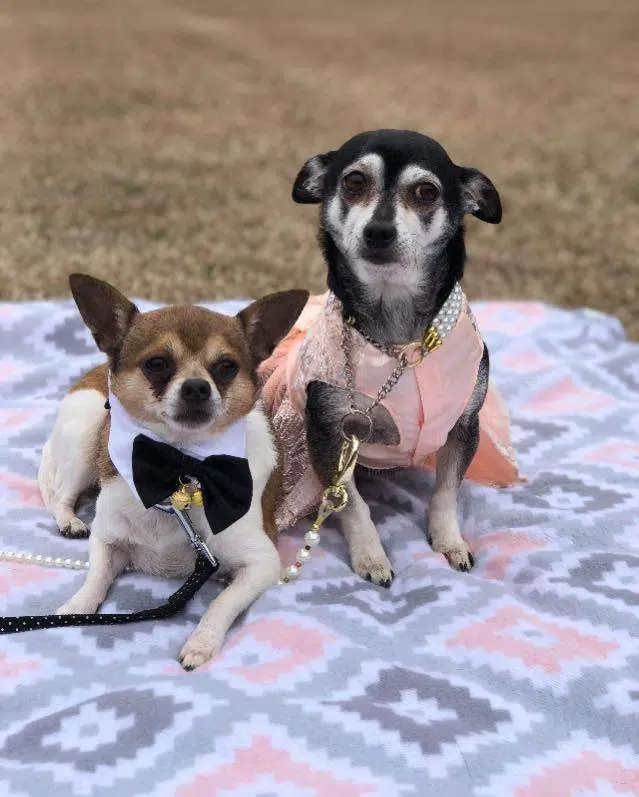 The rescue was able to get a wedding dress donated, and it fit Pee Wee perfectly. They dressed Zachary up in a cute little tux, took the pair outside, laid out a blanket …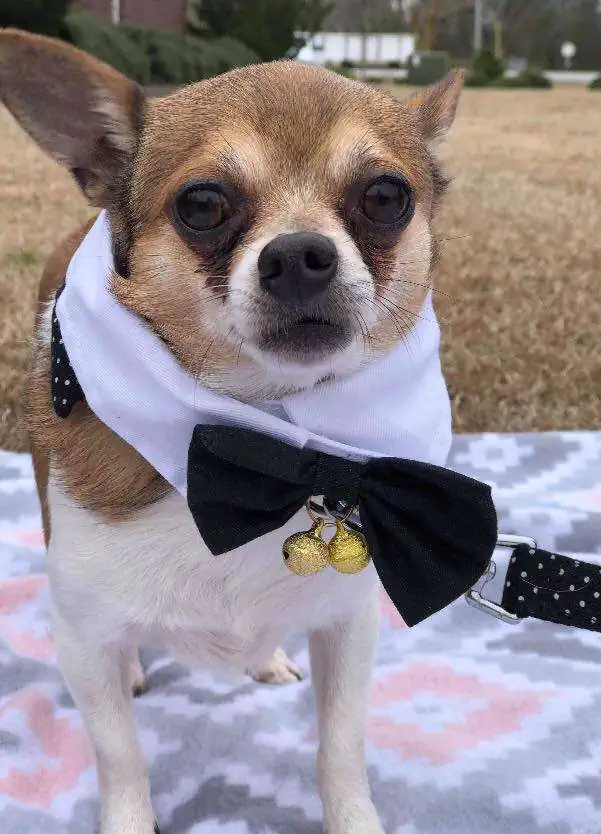 … and, surrounded by their favorite volunteers, Zachary and Pee Wee were finally married after all these years of loving each other.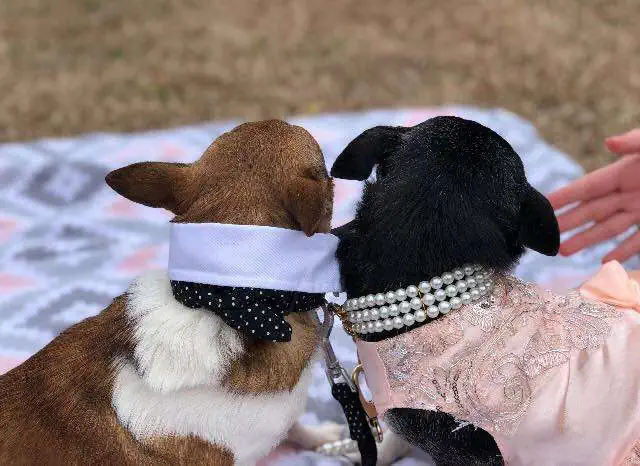 A Love for the Ages
"The weather cleared up just in time for the big event," Johnson said. "They were both very proud and had the sweetest smiles!"
Now that they're married and have declared their love for each other to the world, Zachary and Pee Wee only have one more wish — to find the perfect home to cuddle in for the rest of their days.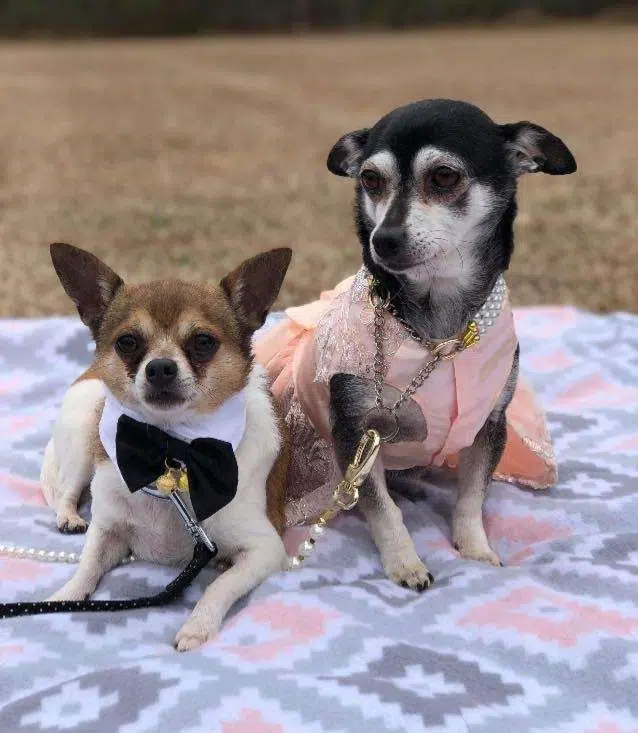 Zachary and Pee Wee would do best in a quieter home with no young children around. They love car rides and hanging out with other dogs, especially other chill seniors, and above all else, they just want to be loved.
Zachary and Pee Wee have found each other, and now they just want to find the perfect family. 💕
Source: https://www.thedodo.com/
---
---