An animal charity has announced that campaigners working for them in China. I have rescued hundreds of stolen pets from being killed and eaten.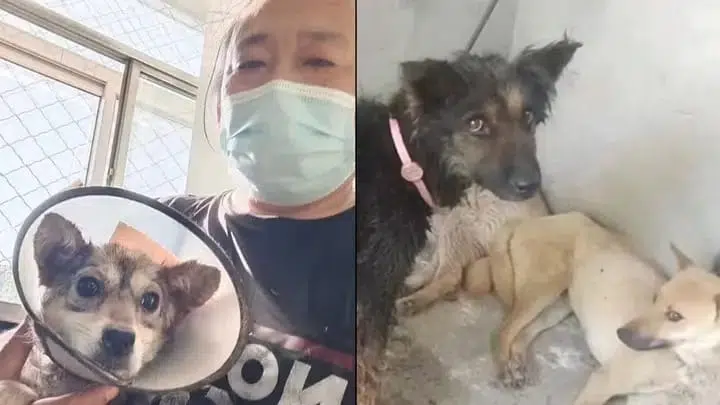 The animals were transported by truck to the Yulin dog meat festival. Which hosts the annual slaughter of thousands of cats and dogs for their meat.
Launched in 2009 by dog meat traders looking for a way to boost falling sales. So the festival is becoming increasingly unpopular as most in China don't support eating dog and cat meat.
Public backlash against the cruel festival has been intense for years. And there have been efforts to get it to shut down for good.
How many dogs were saved?
But recently, nearly 400 dogs taken by truck to Yulin were rescued by NoToDogMeat campaigners. Who managed to stop the vehicle and get the animals out safely.
While campaigners managed to rescue 386 canine companions. The actual total of dogs they saved stands at 389 after one of the rescued dogs gave birth to three puppies.
Get the latest Chihuahua Buzz
Zhao, one of the campaigners who runs shelters for NoToDogMeat in Beijing and Hebei, said he was sure many of the dogs. They'd rescued pets based on how they interacted with people.
He said: "Many dogs know to sit and stay, and they still trust humans. We have seen many with tags on. And one was wearing a collar and lead still attached.

"We will work to try and identify the owners. But our priority at the moment is to ensure all dogs are healthy and have a safe place to go."
The discovery of several animals wearing collars and tags reinforces the campaigners' claim that many animals carted off to be slaughtered for the dog meat festival is not reared on dog farms, as festival organizers have claimed.
Instead, it seems to point towards many of the animals being beloved family pets stolen from their homes and taken away to be killed and eaten.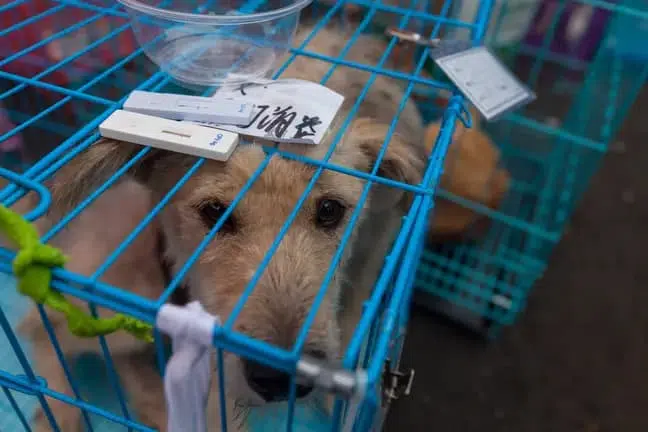 The priority is reunification.
It's hoped that at least some of the stolen pets can be reunited with their families, but for now, the priority is ensuring the animals are in safe hands and out of reach of those who want to use them for meat.
According to Animals Asia, a Hong Kong-based charity, 70 percent of villages in China they surveyed as part of their investigation claimed to have suffered from mysterious losses of dogs.
Theft of pets for their meat is most common in the winter when demand for dog meat reaches its highest levels.