Brittany Taylor had her hair cut in her local salon and told her stylist all about her new puppy Luka. He was such a sweet pup, and she needed the entire world to know it. When the hairdresser insisted that Brittany take the good boy to her next time, she couldn't resist!
On the next visit, Luka went along and made friends with everyone in the salon that day. After all, who wouldn't want a cute ball of fluff running around them?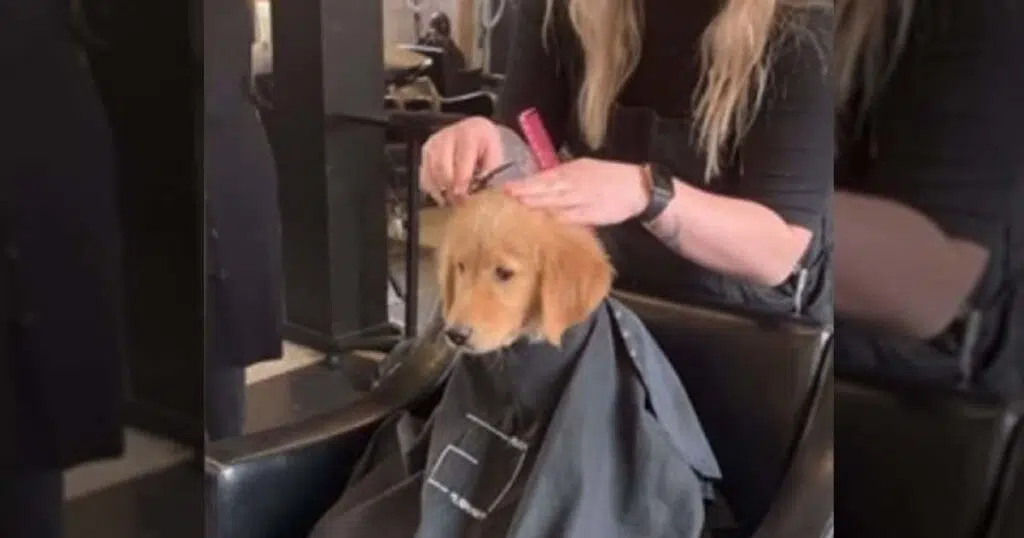 They all helped sit the pet when Brittany had her hair done. And then it was Luka's turn! He was so excited to be a part of something so sweet. The puppy was placed on the chair pretending to cut his hair. And he seemed to be enjoying himself with everyone else watching. Luka was really the star of the show that day!
Get the latest Chihuahua Buzz
Mom thinks Luka did well and acted patiently because he was a little tired. Anyway, he will be invited back anytime after this cuteness! Three hurrays for the good boy!
Luka sat very still, loved all the attention, and enjoyed his time as if he were "human" like his owner. After all, who wouldn't want a nice free haircut?
Source: https://snapypets.com/
---