Despite her tiny size, a Chihuahua named Bell is nothing short of a hero after she rescued two young girls who had been lost for hours.
On Monday, eight-year-old Carlie and five-year-old Lacey went for a walk in the woods near Newnan, Georgia. The girls brought their dog, Lucy, and traveled down trails near their neighborhood.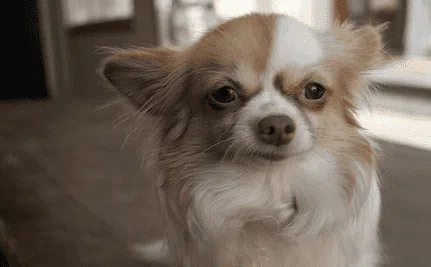 What began as a nice walk quickly made a turn for the worst when the girls became lost.
" We tried to find our way out of the woods. We kept following paths and stuff, and we got lost." Carlie also stated the girls had become increasingly frightened.
Get the latest Chihuahua Buzz
The girls' father, David Parga, told reporters that it was out of character for the girls to wander off. After searching for the girls with no luck, Parga contacted the police and firefighters.
Many neighbors joined in to help with the search, including Carvin Young and his dog, Bell. Young thought Bell would be able to help since she plays with the girls daily. Remarkably, Bell could lead searchers to the girls' location.
"Bell sniffed them out. She smelled them, her tail went to wagging, and she kept running and running until she got to them. She started jumping up on me, and I knew we were close." says Young.
Although they were pretty scared, neither the girls nor Lucy was hurt. Neighbors have called Bell a hero, and rightfully so. Bell's story is an excellent reminder that playing safely with neighborhood dogs can be hugely beneficial.