The woman describes in the heartbreaking note how she is fleeing an "abusive relationship". And, she cannot afford to take her three-month-old puppy on a flight with her.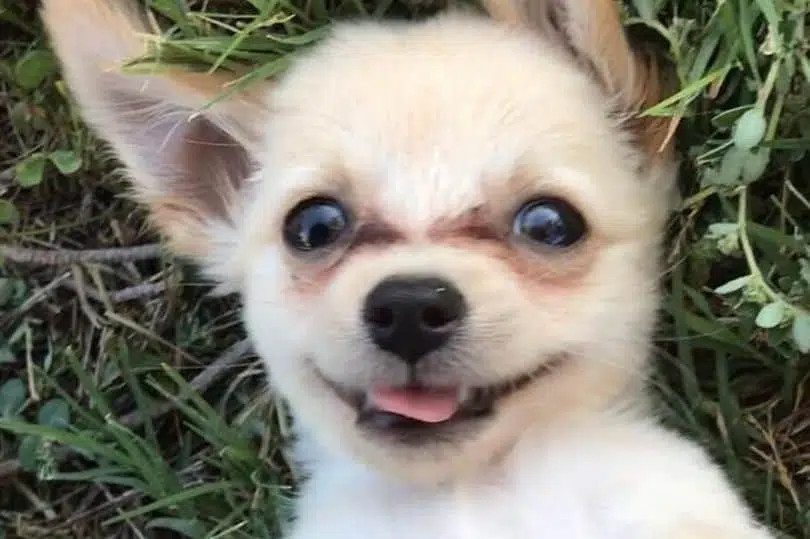 A desperate woman abandoned her Chihuahua puppy at an airport with a heartbreaking note. The note said she had "no other option" but to leave him behind.
In the note, the owner describes how she is a victim of domestic abuse. And, she cannot afford to take the three-month-old dog, Chewy, on a flight with her.
She also explains how the tiny animal has a "big knot on his head". For this, she claims he suffered when her ex-boyfriend "kicked" him during a fight.
Chewy was discovered in a bathroom at McCarran International Airport in Las Vegas, US. Along with him was the message detailing his owner's hurry to leave.
The Heartbreaking Note
The note, written in the voice of the puppy, read: "Hi! I'm Chewy! My owner was in an abusive relationship and couldn't afford me to get on the flight.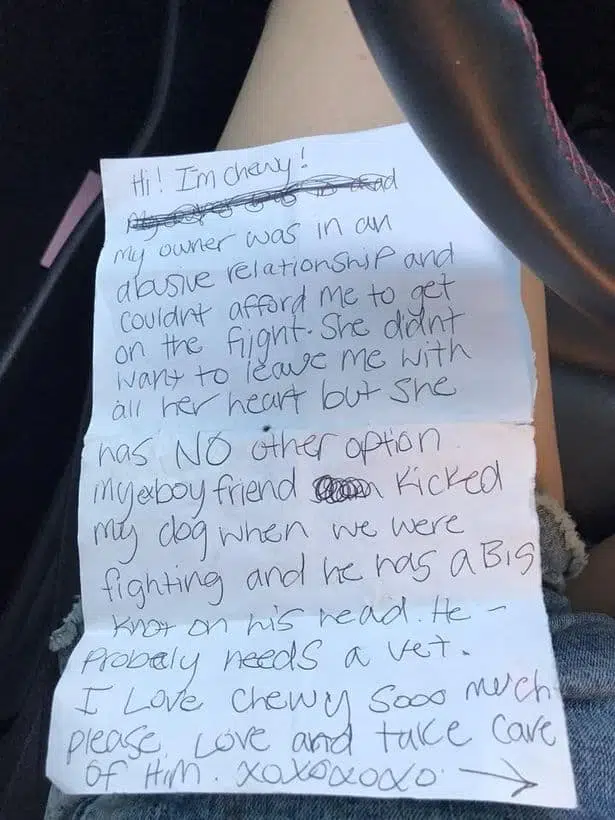 "She didn't want to leave me with all her heart but she has NO other option. My ex-boyfriend kicked my dog when we were fighting and he has a big knot on his head.
"He probably needs a vet. I love Chewy sooo much – please love and take care of him."
It ended: "XOXOXOXO."
Get the latest Chihuahua Buzz
The small dog was handed to Connie and Millie's Dog Rescue in Las Vegas by airport officials after he was discovered in the bathroom.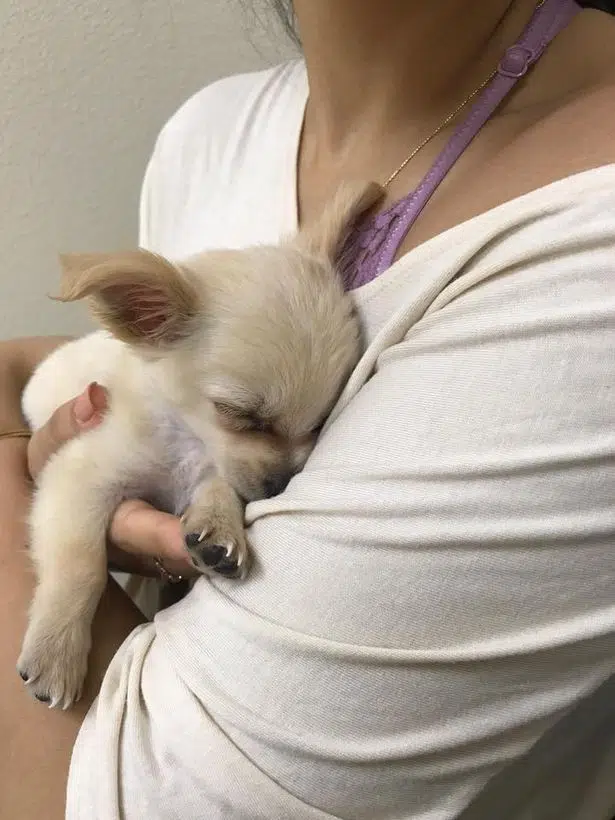 The group later posted a photo of him – and his owner's note – on Facebook , where many users praised the woman for leaving her ex-partner.
What Has Happened to Chewy?
One user wrote: "I truly hope she got on the flight to get away from the ex-boyfriend. I can't imagine the struggle she had to go through leaving Chewy behind, but to have that much love and compassion for him is incredible. I hope she is safe where ever she is."
Another said: "How brave is that young lady?" And a third commented: "She did the right thing."
Users were asked to share Chewy's story in the hope that his owner would see that "she was brave to leave and that he will have a great life".
The rescue organization has since received numerous adoption offers for the puppy, with people showing "tremendous interest" in him, Fox 11 reports.
Darlene Blair, of Connor and Millie's Dog Rescue, said Chewy's owner had clearly not wanted to give her pet up – but was unable to take him with her.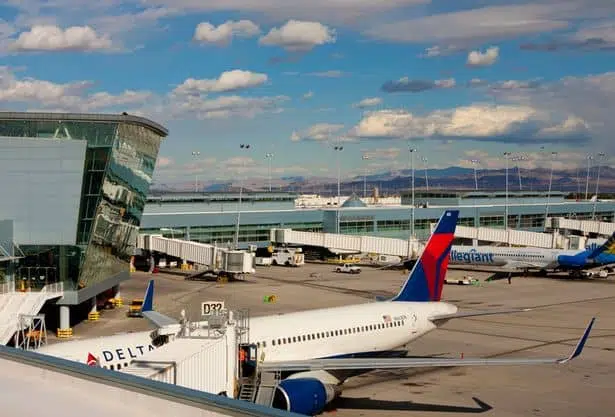 "This one really got to me," she told News 3 Las Vegas.
"You could tell by the way the note was written that the woman was under dire stress and she didn't want to give him up and she couldn't take him with her."
Airport authorities said owners shouldn't leave their pets in airports because they do not know how long they could be there or who might pick them up.
Source: mirror.co.uk