What happened to the more than 180 Chihuahuas that were found out of drawers, the mattress, and on top of the stove in a home in Butts County in August?
Allison Hedgecoth, with Noah's Ark in Locust Grove, tells WSB caring for them and getting them ready for adoption has been challenging but well worth it.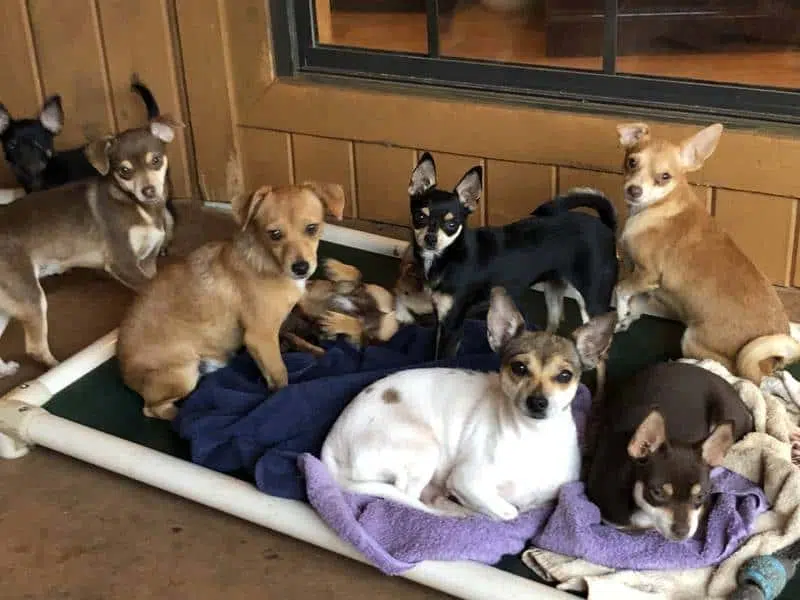 "I mean, it's been a rollercoaster, I'm not gonna lie,"

said Hedgecoth.
Despite the hard work they've had to go through, it has been worth it.
"When you see them start coming out of their shell a little bit, it's amazing. And then, of course, matching them with the right people, that's the ultimate," said Hedgecoth.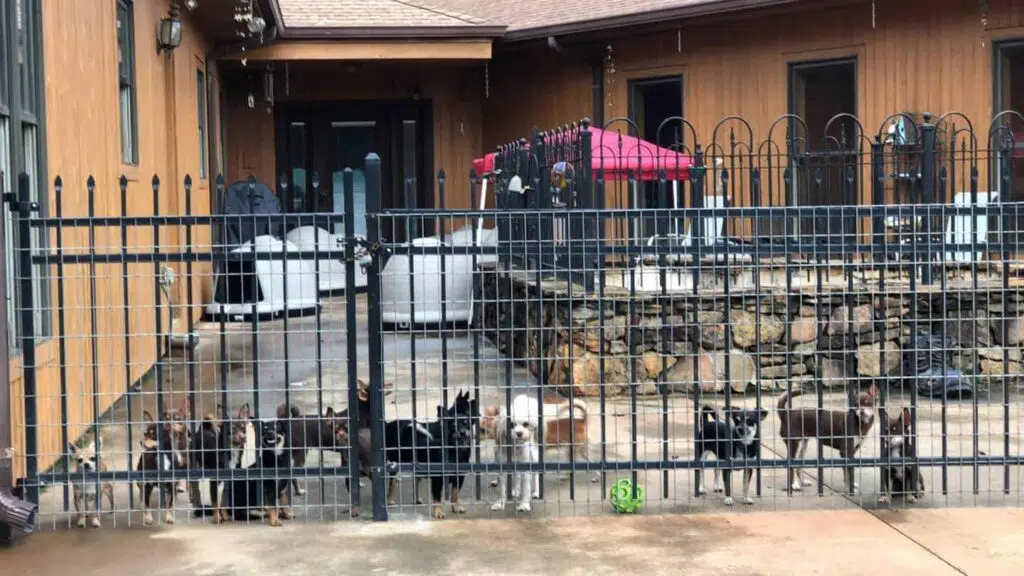 She says all the old dogs have had their vaccines and have been neutered and spayed.  While many remain at the shelter, that doesn't mean they're still up for adoption.
"I feel kinda bad for some people because we had over 600 applications to adopt these dogs but we don't have 600 dogs," she laughed. "A lot of people were really heartbroken that they put in an application even before we had to stop taking applications,"

said Hedgecoth.
The Relocation of 180 Chihuahuas
"On the bright side, we have fantastic homes to choose from for all of the dogs and we really took our time matching each animal to each person or family,"

said Hedgecoth.
She stresses that the people who adopted them would have to realize these dogs have already been through a lot.
Get the latest Chihuahua Buzz
"These aren't dogs that people are going to adopt on a Friday and on that Saturday take them to a dog park on a leash. That's just not who these guys are. They need a lot of time, a lot of patience, and a lot of love to get them to that level,"

said Hedgecoth.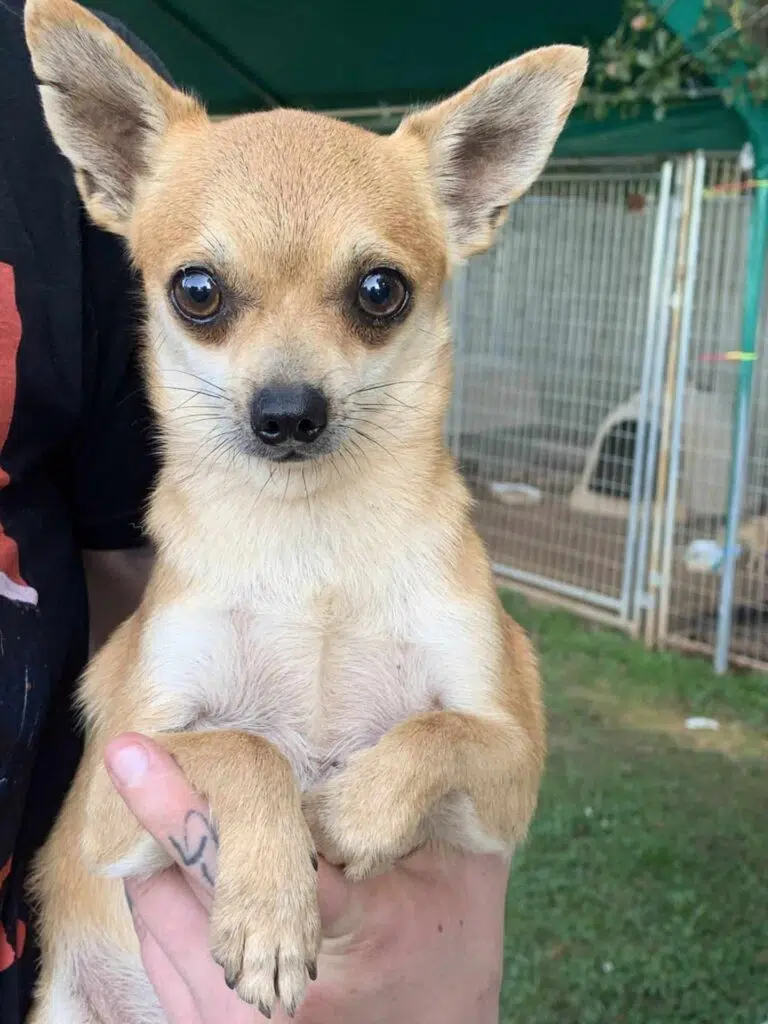 "The dogs just make you so happy, watching them come out of their shell. All these Chihuahuas are so resilient.  It's unbelievable. You don't feel sorry for them when you're working around them, you just notice how spunky they are," said Hedgecoth.
While the dogs may need to learn how to socialize with people, they're great with other animals.
"All they have is each other. That's all that they've had. They're almost like tiny, little wolves. I mean, they really are which is great because they have wonderful dog manners. They're used to being around other dogs. They definitely do have their own little best friends," said Hedgecoth.
She says they took that into account with the ones who were especially scared.
"A lot of the dogs that we have already adopted out and have gone to their forever homes, we adopted them out as a pair. Especially for some of the more nervous dogs, the shy and timid ones, it's really great that they got to a home where one of the Chihuahuas' friends went with them," said Hedgecoth.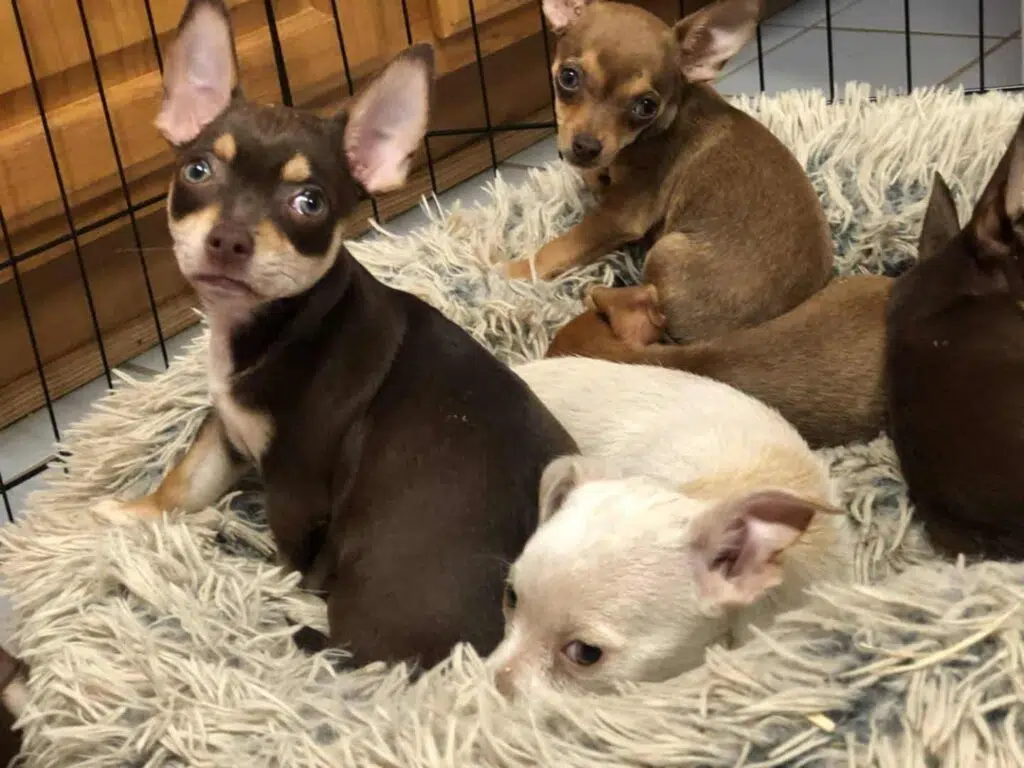 Hedgecoth admits they've already spent at least $10,000 on these animals and have gotten a lot of support from the community.
To donate to help pay for the costs, go to the Noah's Ark website.
Source: wsbradio