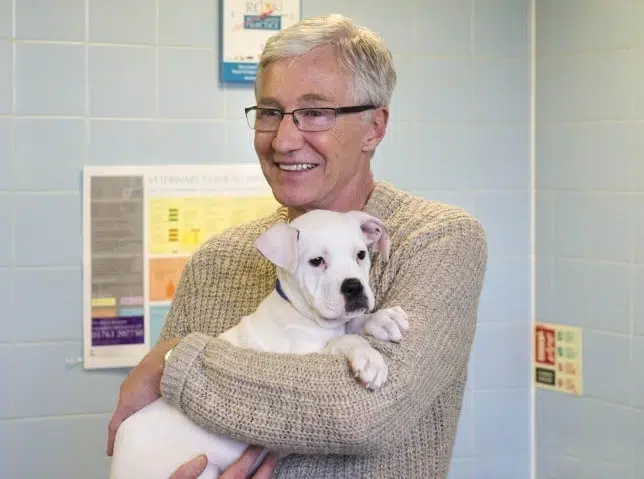 For The Love Of Dogs presenter, Paul O'Grady has spoken out in defense of Staffordshire bull terriers.
O'Grady has been a supporter of finding Staffies and other unwanted dogs new homes through his involvement with Battersea Dogs And Cats Home, with the ITV show For The Love Of Dogs drawing attention to the plight of abandoned canines.
Staffies make up a high proportion of dogs in need of homes, partly due to their reputation as dangerous animals.
While legal, they have been linked to violent attacks in the past few years, but O'Grady says this is due to poor training by owners, not their natural temperament.
Get the latest Chihuahua Buzz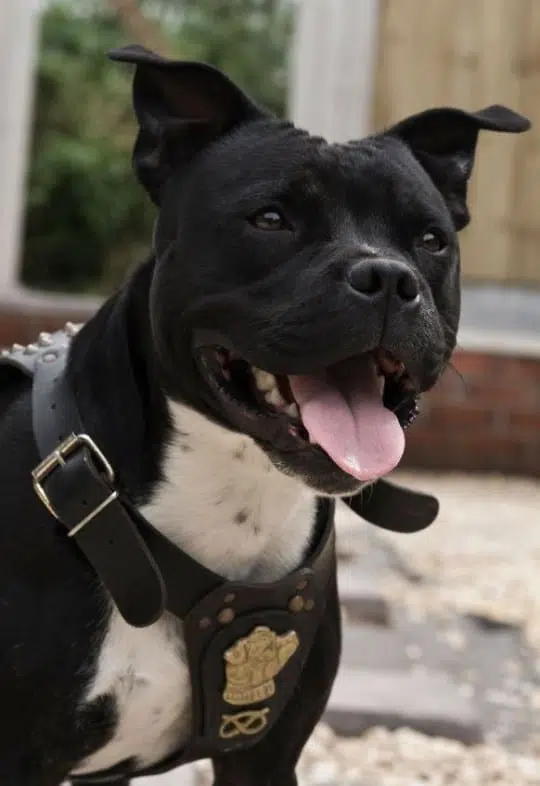 Speaking to the Daily Mirror, he said: 'They are lovely dogs. You get a bad owner with any dog and they turn into a bad dog.
'It's not about the breed. You could turn a Chihuahua into an evil dog with a bad owner, so I'm mad for Staffies.' He's now become a patron of a Staffordshire bull terrier club in an effort to rehabilitate the reputation of the dogs.
'It was nice to be made a patron of the Staffie club. It's nice to turn Staffies' reputation around,' he said.
Source: https://metro.co.uk/
---