Whether you've had enough of this year's lockdown or are planning on traveling abroad, it will most likely involve a commute. As dog owners, we know the hassles of wanting to bring your dog for a drive but being concerned about ruining your car. If you want to protect your seats from hair and scratching, you need to pack up beforehand. Our research found that the best options for this are dog seat covers or dog carriers. The choice between the two depends on your dog, but here are their pros and cons.
Before we get into it, we must let you know that the choices prompted to you on the web are quite overwhelming. There are different brands, sizes, colors, and models, which can be a headache when you don't know what you're looking for. However, two things will help you stay organized: assessing your dog's size and how you intend traveling with your pup.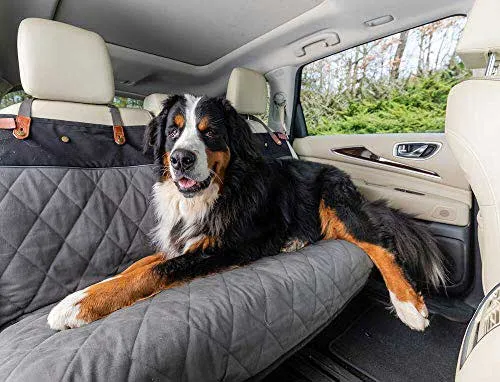 Preparing Your Big Dog for Safe Traveling
You've set the date, called your friends, and packed your things. Your big dog will most likely not have any issues with the drive, but sitting can get boring! For big dogs like Border Collies, German Shepherds, and Golden Retrievers, carriers won't do. Even if you have some superhuman strength and a lot of willpower, there aren't any good harnesses that will keep your big pup comfortable enough to enjoy the ride. That's why the obvious choice here is opting for a fashionable dog seat cover.
Get the latest Chihuahua Buzz
Typically, big dogs like the English Mastiff are put in the car's back seat, where they get to enjoy the view as you go. That's the main reason why a dog seat cover is ideal for them and won't interfere with their doggie daydreams. From the safety angle, a dog seat cover will protect your dog from falling off the car seat when you stop at traffic lights. Alternatively, the dog seat cover helps keep your car clean from mud, dirt, or grass, so your friend can have all the jumps in the world. And no matter how excited your dog is, he won't get to scratch your leather seats with his mighty iron paws.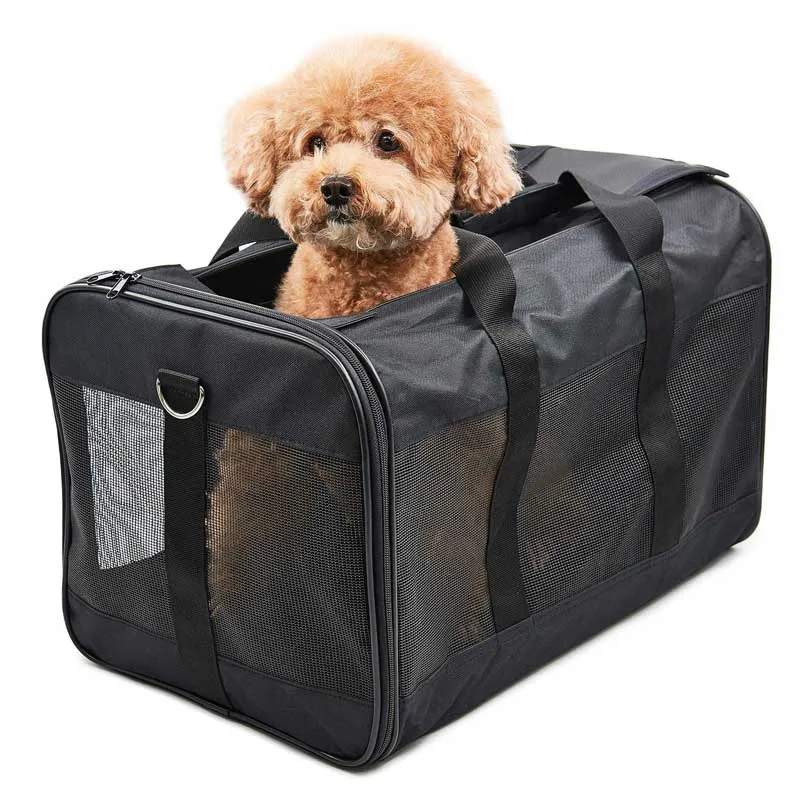 Small Dogs and Carriers: The Battle
Many people think that smaller dogs are easier to handle, but they obviously don't know what it's like to handle a toy dog. They're usually more fidgety and restless, and they can easily jump out of the car seat cover. That's why, for smaller dogs like Shih Tzus, Chihuahuas, or Yorkshire Terriers, it is best to use a dog carrier. As they are quite small, it is safer to keep them somewhere secure where they don't risk falling off. A dog carrier has big enough space for the smaller dogs to move around, and it is big and heavy enough to stay still on the seat as your puppy rediscovers the world.
Luckily, nowadays, dog carriers are the new fashion craze. Ever since we got to see Chihuahuas in Legally Blonde films, the dog-carrying world has never been the same. However, you should bear in mind that functionality and comfort for your dog must come before anything else. It goes without saying that you must be comfortable carrying the dog carrier, but your dog must stretch inside comfortably. If you experience any trouble with getting your dog comfortable in the carrier, you can try using his favorite toy. This will put your dog at ease, and it'll also help keep the pup calmer and more relaxed throughout the car journey.