"Firemen never know what they will encounter on each call but proceed with the same level of commitment and service." – Byron Pulsifer.
Firefighters come to the rescue of anything under the sun.
Most of the time, it is people whom they save from fires and other dangers, and they are also the heroes who brave wildfires and storms. Other times, they rescue cats stuck in trees, birds trapped in walls, and other animals in peril.
What would the world do without these unsung heroes?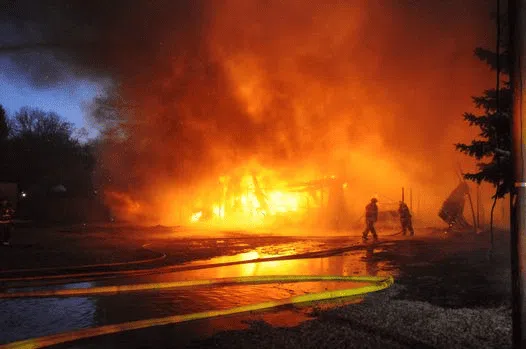 More Challenges During the Pandemic
During the COVID-19 pandemic, there has been an increase of 10% in emergency responses by South Haven Area Emergency Services (SHAES), which serves the townships of South Haven, Casco, and Geneva.
Incidences of fire alarms going off increased from 701 to 788. Medical emergency calls from 1,730 to 1,804. SHARES also assisted other fire departments and emergency medical services in more than 100 incidents.
Get the latest Chihuahua Buzz
In 2021, just one civilian fire-related death was recorded. There were also a few incidents where a responder suffered an injury in the line of duty.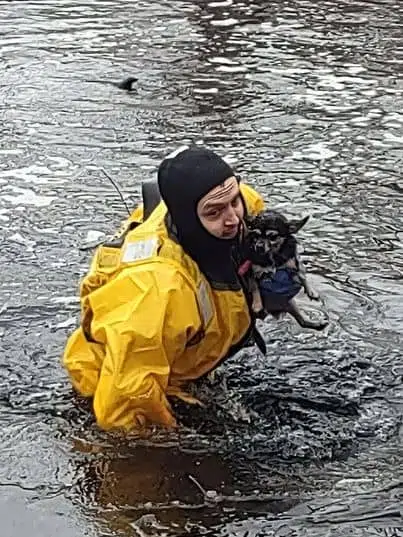 "Our call volume showed a significant increase in all areas," said Brandon Hinz, SHARES executive director. "Even with the continued hurdles from the pandemic, our staff remained committed to providing quality service to our residents and visitors."
Excellence in service and professional commitment were why Matthew Dey was honored as Firefighter of the Year.
Model Firefighter Rescues Missing Chihuahua that Fell into an Icy Pond
Just before 2 pm, SHARES received a call to rush to a pond at the back of the Church of Latter-Day Saints on 73 1/2 Street in South Haven Township.
A chihuahua was out on the icy pond, and the caller worried it might fall in and drown or die of hypothermia.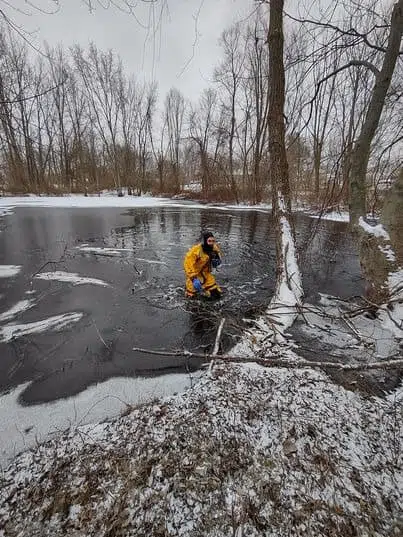 Matthew Dey quickly boarded Rescue One and donned a cold water rescue suit on his way to the site. He swam toward the dog and was almost to it when the thin ice broke under the chihuahua and disappeared underwater. Dey acted fast and grabbed the dog, taking it safely back to the shore and a veterinary clinic.
The owners were so happy to learn about the rescue of Sasha, their 12-year-old chihuahua. She had been missing for days, and they had been searching for her in vain.
Whether a person or an animal, firefighters like Matthew Dey will perform their duty with the same level of commitment and service. We're so happy this turned out well for all involved!