Adorable pooch Chance is beloved by his human Linh and he's the smallest dog in The Pack competition. Here's everything about Linh's Chihuahua and then some more.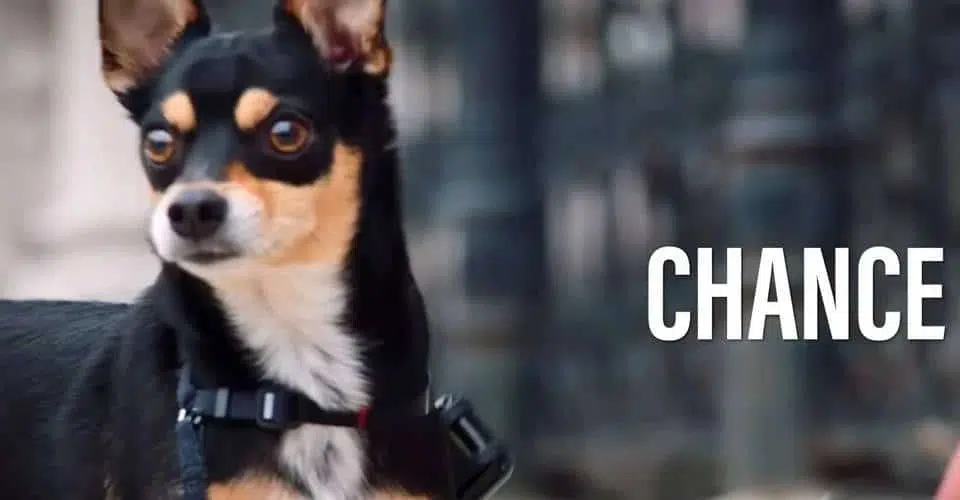 Chance and his dog mom Linh Iacona are one of the most precious pairs on Amazon's new competition series, The Pack. A race around the world for pet parents and their pups, the series is the first of its kind, and it's just as adorable as it sounds. There is plenty to discover about all the teams, including the small but mighty Chance and his best friend, Linh.
See the official The Pack trailer below:
The Pack, which is now streaming on Amazon Prime Video, is hosted by Olympic gold medalist skier Lindsey Vonn and her pooch, Lucy. Featuring twelve pairs made up of humans and their canine companions, the teams compete to win $500,000, plus an extra $250,000 to their preferred charity.
Linh's Chihuahua and Its Journey
To win, The Pack's teams must successfully complete challenges that require the dogs to be focused, fast, physically fit, and obedient. Linh and Chance, also known by their team name, "The Artists," chose to compete for the charity Pet Rescue Pilots.
Get the latest Chihuahua Buzz
A Chihuahua and mini-Pinscher mix, Chance is by far the smallest of the twelve pooches competing, coming in at a whopping 8 pounds. Just because he's small doesn't mean that he doesn't bring his own skills to the table. With over 70 commands mastered, Linh has clearly put lots of time and love into teaching Chance to be the best boy.
All of The Pack dogs competing in the show went through intensive training. This was leading up to filming with the show's professional trainers. In addition, Chance is street smart and protective of his loving mom, Linh. They are so close that they frequently wear matching outfits!
The Aftermath
Chance's exact age remains a mystery. But, his heartwarming adoption story, revealed by People, gives fans a pretty good sense of his age. In November 2016, a heartbroken Linh searched online and found Chance. Formerly homeless, the poor little guy had been rescued and taken to a foster home in Pennsylvania. Linh immediately fell in love with his photo. He then drove 8 hours from her home in Brooklyn, NY, to meet him. She adopted him shortly thereafter.
From the means streets of New York City, Chance and Linh are ready to compete as contestants on The Pack. They may seem like the underdogs. But, you'll have to tune in to see how they fare against the rest of The Pack teams.
Source: screenrant