The great outdoors appeals to millions of Americans. Every summer they pile into cars and head for the national parks to enjoy hiking, swimming, picnics, and camping. Camping and hiking with your Chihuahua can be a lot of fun. If your Chihuahua joins the family for camping trips, he should be healthy and in good shape. Leave older or sickly dogs at home with family members or friends or in a reliable boarding kennel.
Dogs terrified of thunder should stay home too. A sudden storm with booming thunder or crackling lightning that sweeps through the campsite may cause your dog to flee in panic. Tracking him down in strange territory may be impossible, especially in the pouring rain.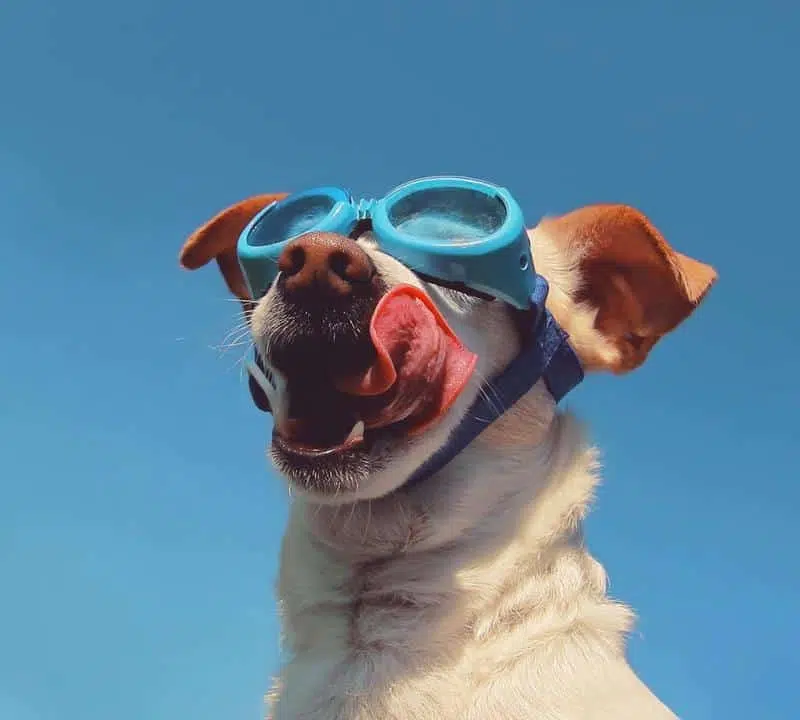 Your dog's license and ID must be current in the unlikely event that he becomes separated. Vaccinations should also be up to date. Check campgrounds before traveling to them to make sure that pets are allowed. Some may require an additional charge. It depends on the park. If travel to the campground requires an overnight motel stay, call a few chains to see which ones are pet friendly. Be alert and not caught off guard with no place to room with your Chihuahua.
Camping and Hiking with Your Chihuahua
Always check the camp's pet policies. Some campgrounds are privately owned. Others are on government property. Pet-friendly cabins may be limited. As a rule, dogs are allowed in most campsites, but some prohibit breeds with a known history of aggression. If your dog barks excessively or is disruptive, management may ask you to leave.
Nearly all campgrounds require dogs to be leashed or on tie-outs. Tying them to a stakeout at a campground for a few hours is acceptable. Camp policy prohibits leaving your dog unattended, however. Pet theft happens everywhere, so someone in your party must always watch your Chihuahua. If you sleep in a tent at night, your dog should be snuggled next to you. Do not leave him alone outside. Wild animals such as bears sometimes roam through campgrounds in search for food.
In the summer, locking a Chihuahua inside a car or recreational vehicle is dangerous. Temperatures can rise rapidly in just minutes. Heatstroke, kidney failure, and even death can occur in a very short time. Always look for a safe alternative.
Get the latest Chihuahua Buzz
Determine the length of your camping trip and pack your dog's supplies accordingly. Among the items he will need are:
food, bottled water, and treats
food and water bowls
bedding and toys
leash and tie-out
towels
medication if applicable
dog first-aid kit
crate
plastic poop bags
current photo (in case he gets lost)
Camping trips can be wonderful. It is a chance for family and friends to bond with your Chihuahua.
With a little bit of planning, your Chihuahua can be part of the festivities too.
The Basic Principles
Chihuahuas generally enjoy snoozing on the couch or cuddling up next to their owners in the reclining chair. Hiking through a state park or jogging for 6 miles is not a typical Chihuahua activity. Strenuous outdoor activity such as jogging taxes their small bodies.
Healthy Chihuahuas, however, can enjoy short relaxing walks with their owners. They can stroll along city streets, leafy pathways in the park, or the boardwalk at the shore. Just do not expect your Chihuahua to exercise with the same vigor as a Border Collie. Understand his physical limitations and both of you can spend quality time outdoors.
There is an alternative, however, for avid hikers to spend quality time outdoors with their Chihuahuas. Buy a suitable canvas pouch to carry your Chihuahua and you both can hike up to mountain summits! Always carry water. Your dog may get thirsty. Portable canvas water bowls are available at pet stores or where camping gear is sold.
If you walk your dog in the winter, dress him in a coat, sweater, or sweatshirt. Chihuahuas do not tolerate the cold, but dressed appropriately they can still enjoy a short brisk walk. Exercise keeps them fit and trim. Be careful in the summer. Never force your Chihuahua to walk in the midday sun. Take him out in the early morning or after dark. The sizzling sun heats up the pavement. In some places like the desert southwest, the sidewalk can burn a dog's pads.
Source: chihuahuapuppytraining