A frightened dog owner has shared the heart-stopping moment her tiny Chihuahua slides into a lion's enclosure.
In a viral video posted on the TikTok account middlechilldjenna, the pocket-sized pooch accidentally found himself in a lion's home. Spencer, the small dog, is just feet away from the lion, who is thankfully behind another gate, albeit prowling menacingly.
The video has racked up over 242,000 likes and three million views.
Spencer wouldn't stand a chance if he were to get underneath the second barrier blocking the lion's way, with the average lion weighing anything from 330 to 575 pounds. At the same time, a Chihuahua'a average weight is between two to six pounds, a fraction of the big cat's size.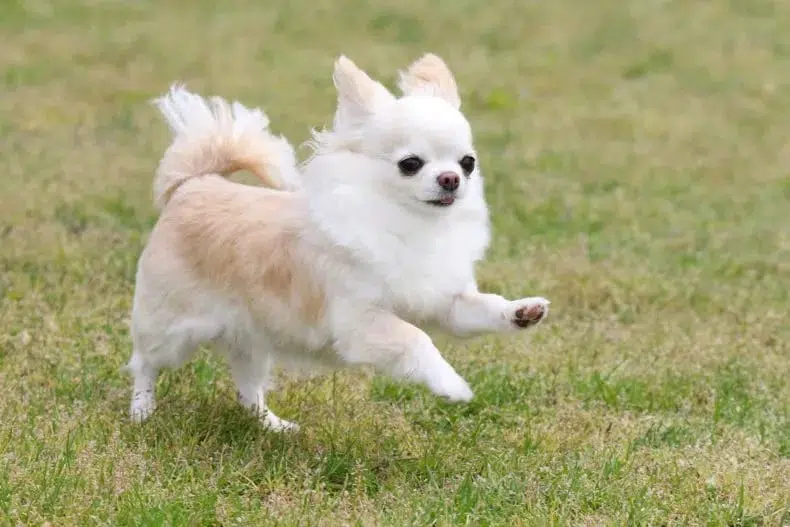 Despite this colossal difference, Spencer seems unfazed. As he can be seen wagging his tail.
According to the American Kennel Club, Chihuahuas are tiny dogs with huge personalities and big-dog attitudes. So, it is no surprise that this little puppy appears fearless.
The top comment received over 21,000 likes, and it said: "Spencer almost became a kitty chew toy."
Get the latest Chihuahua Buzz
His doting owner backed her little dog by saying: "I reckon he had a chance to be the pack's new alpha."
Another dog owner agreed, and user jackoliverxx said: "I I have a chihuahua legit the same… he would do this."
User, lululemon350, said: "Spencer wants to live on the edge."
Where was the video taken?
In the comments, the original poster revealed that the video was taken at a circus in Miranda, Australia. As other users questioned why there was a random lion "in a field."
Many TikTokers paid less attention to Spencer's close encounter and sympathized with the giant cat, clearly out of his natural habitat.
TikTok, Stevie woo-woo, said: "That poor lion," and another wrote, "this is so sad."
User topsyturvybookworm said: "Spencer looking at you like 'but mum I want to play with the cat,'" The original poster replied, stating her dog had a "pure heart" as a puppy. Still, now he doesn't trust anyone apart from friends and family.
The comments are a mixture of laughing at the sheer panic in his owner's voice and focusing on Spencer's bravery and willingness to make a new friend.
However, the original poster revealed she had received some backlash. She said: "This video was to warn about the risks of not paying attention, but I love to laugh and smile, but my trolls are Karens calling me an animal abuser."