San Antonio, Texas – Two Chihuahuas mix named Peanut and Cashew fell in love at an animal shelter. These two pups were nuts for each other and have even taken their relationship to the next level, but will it be forever?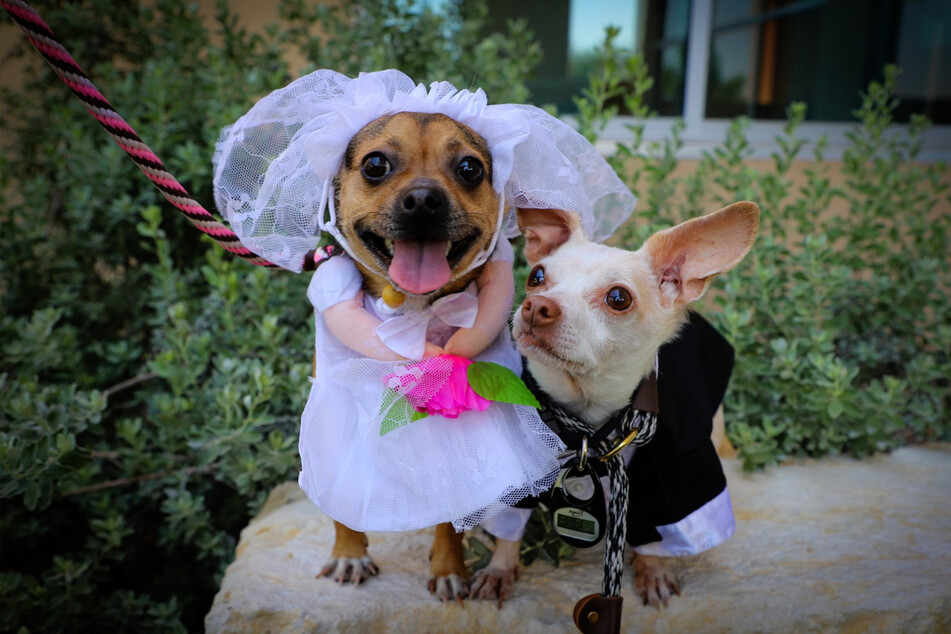 Sadly, both Peanut and Cashew – aged 9 and 3, respectively – ended up at an animal shelter because their previous owners could no longer take care of them.
But they weren't on their own for long, because these two doggos found each other.
Was it love at first sight?
The dog duo met while they were both recovering from dental surgery at the San Antonio Humane Society (SAHS) medical center.
SAHS staff said in a Facebook post that when the two met, "the connection was paws-positively adorable!"
When Peanut laid eyes on Cashew, he was smitten, and their attraction quickly became a partnership.
"During their stay in our medical building, they quickly bonded and became inseparable," the staff said.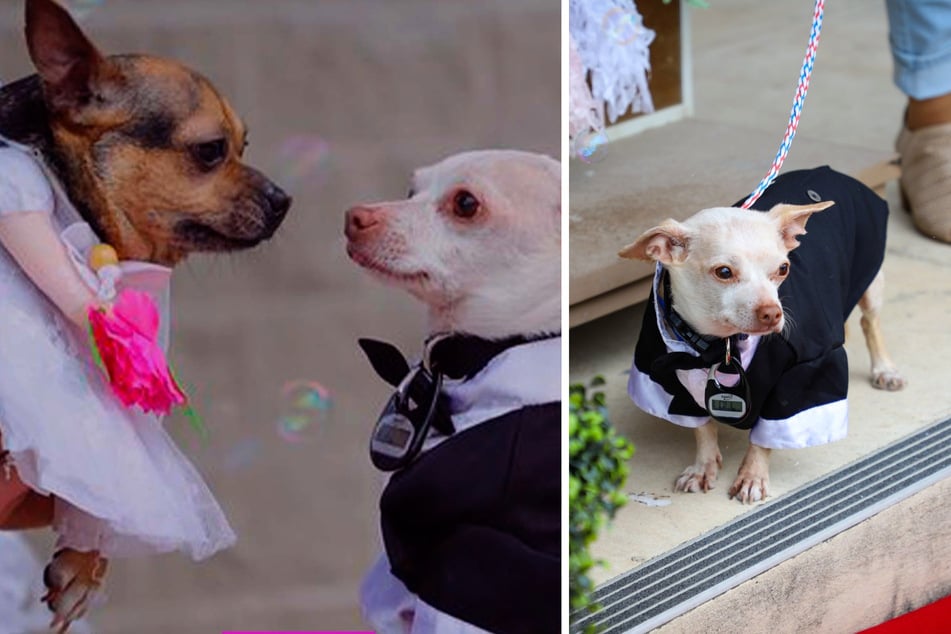 Dog wedding bash for the ages
SAHS employees decided that these two love birds – ahem, pups – were ready to celebrate both their romance and recovery and take things to the next level.
Get the latest Chihuahua Buzz
So the staff threw these two a special event no one will soon forget: a wedding!
"To celebrate their love and recovery journey, the SAHS held a small, intimate wedding ceremony today surrounded by staff, volunteers, and closest friends."
This affair may have been intimate, but it was decadent. The bride, Cashew, yelped "I do" in a classic white dress with a veil, and tiny stuffed arms attached that held a bouquet.
Peanut, the groom Peanut waited for his love at the altar in a classic black and white suit.
After, "a beautiful walk down the aisle," the newlywed pair shared a dog-friendly cake. There were decorations, music, and bubbles.
But now, a serious question remains: Will Peanut and Cashew stay together forever?
A dog wedding vows "'til adoption do us part"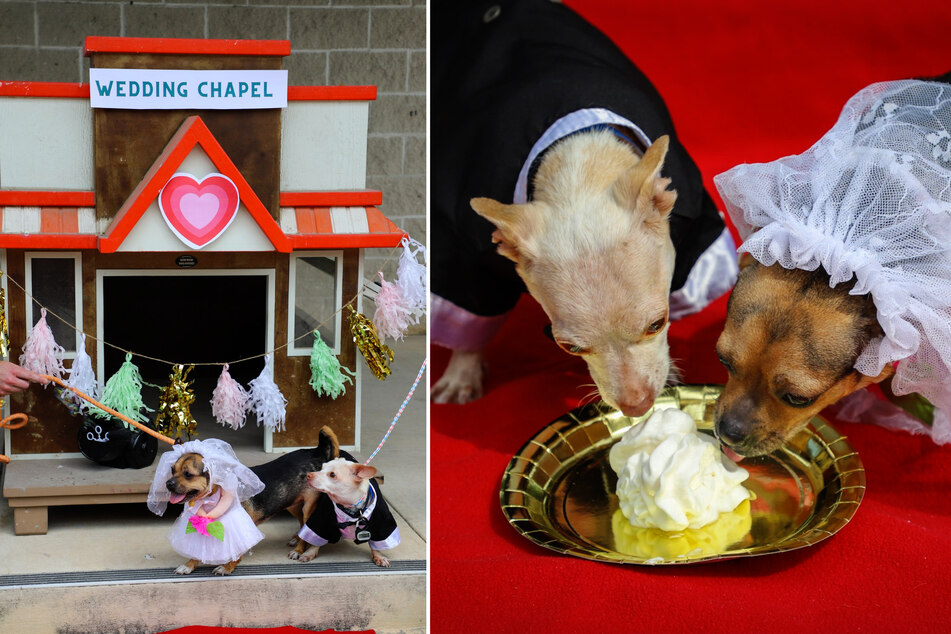 Marriage is supposed to "death do we part," but when dogs get married at a shelter, the length of the vows may be a little different.
"How does the saying go? 'Til adoption do us part? Something like that" said SASH staff.
The staff hopes the two will be able to stay together but is intent on finding them both a forever home.
"Although we would love to see them continue their lifelong honeymoon fur-ever together, Peanut and Cashew do not have to go home together. It was a short summer fling after all."
Hopefully, these two pups will find a place that will take them both on, where they can keep on loving each other happily ever after.