As Japan's birthrate drops, its pet industry is now estimated to be worth $10bn. So, turns out Japan prefers Chihuahuas to kids. This has led to a surge in demand for luxury products and services for pets. Especially for dogs, with some owners spending more on their pets than they do on their children.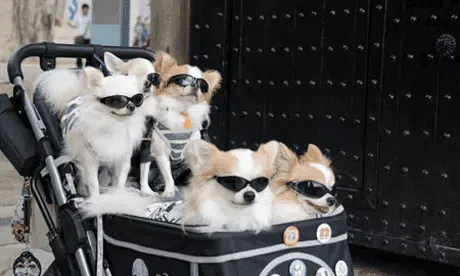 Pooch Pampering: Designer Clothes and Luxury Labels for Dogs
Luxury fashion labels like Chanel and Gucci are offering high-end dog products. Poodles, miniature dachshunds, and chihuahuas are particularly popular due to the small size of apartments in Tokyo. Boutique shops offer everything from frilly dresses and designer jeans to organic nibbles and smart doggie bags. Pet owners have no issue paying for photo sessions, massages, and gourmet meals for their four-legged "babies."
The pet industry has grown to include gourmet dog food stores, hot spring resorts, yoga classes, and even restaurants where dogs eat organic meals. For $100 a session, dogs can receive one-to-one swimming lessons, relaxing bubble baths, massages, and mud packs.
Get the latest Chihuahua Buzz
Gourmet Dog Food Stores, Hot Spring Resorts, and Yoga Classes for Pets
In Japan, many people prefer pets to parenthood, leading to a population crisis. Japan has become a pet superpower with an estimated pet population of over 22 million, outnumbering the 16.6 million children under 15. Japan's annual birth rate has fallen significantly, with an average fertility rate of 1.39 children per woman. Dr. Kunio Kitamara, director of Japan's Family Planning Research Centre, attributes the decline to a lagging libido. Almost half of the married couples have sex less than once a month, and there is a growing dislike of sexual intercourse amongst young people.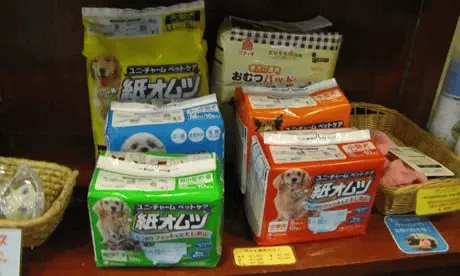 Economic Stagnation and the High Cost of Living in Tokyo
Economic stagnation has made it difficult for young men to start families, and over 10 million people aged between 20 and 34 still live with their parents. As a result, they are choosing to pamper their dogs with luxury products and services. However, as the population falls and the demographic timebomb looms, fresh thinking is required to persuade more Japanese people that man's best friend can be no substitute for man himself.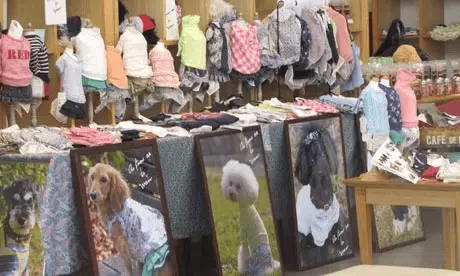 Source: The Guardian