Every puppy owner wants to make sure their puppy has the nutrition it needs! Even a tiny pup like the Chihuahua has special nutritional needs during puppyhood to support her growth! So, here is the best food for Chihuahua puppies.
There are many kinds of Chihuahua puppy food to consider food choice as well as feeding patterns. We will look at many of these options so you can make informed choices on feeding your young companion. In any case, for the youngest pups, clean food with plenty of fat and protein will support healthy growth and development.
The Top 3 Puppy Foods for Chihuahua
In a hurry? Check out our top three picks here:
Wellness Complete Puppy Food
Castor & Pollux Grain-free Organic Food
Blue Buffalo Life Protection Formula Small Breed Puppy Food
Want to learn more about one of these top picks? Continue the article, you will find important facts about these.
PS: READ MORE ABOUT ROYAL CANIN HERE
Best Puppy Food for Chihuahua Contents
How Much Should A Chihuahua Puppy Eat?
Chihuahua Puppy Dietary Requirements
Best Wet Chihuahua Puppy Food
The Best Dry Food for Chihuahua Puppies
The Best Grain Free Chihuahua Puppy Food
Best Food For Chihuahua Puppies with Sensitive Stomachs
Raw Feeding Chihuahua Puppies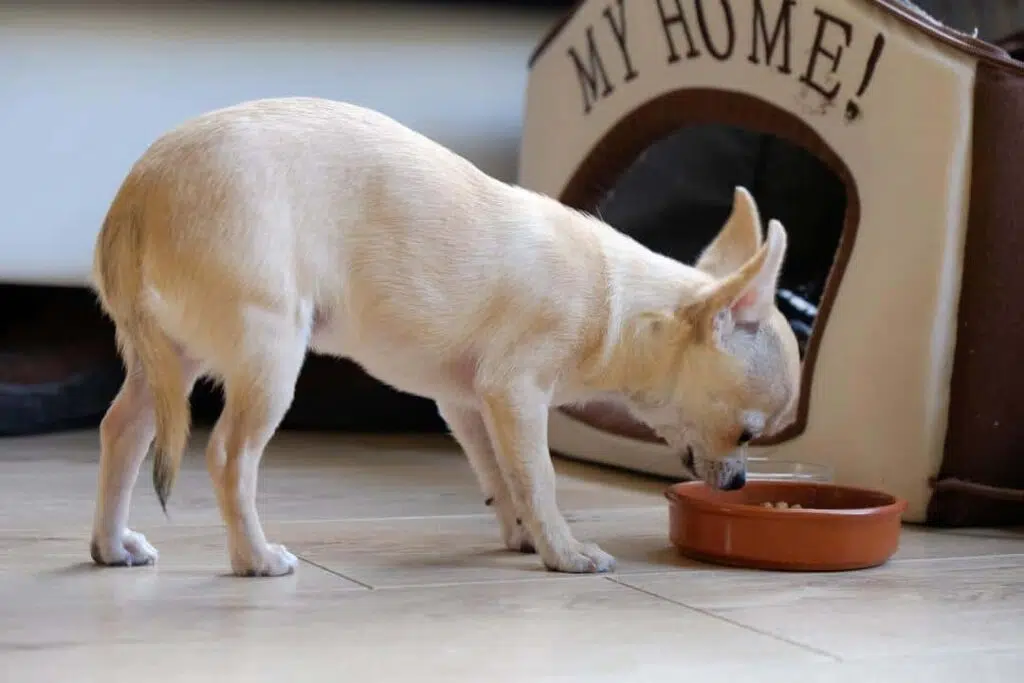 How Much Should A Chihuahua Puppy Eat?
As anyone who's ever owned a puppy knows, they rarely sit still. All that running, jumping and playing requires serious energy and serious fuel.
Puppies eat a lot. They have to! They're growing their muscles, developing their immune systems, and strengthening their bones.
Puppies do best with multiple small meals a day. Feed at regular times, in regular amounts.
Don't worry if your puppy picks at his food, he could just be telling you that you're giving him too much!
Portion sizes vary according to each dog. Let your puppy guide you and keep an eye on his weight.
Overweight puppies are more at risk of orthopedic problems.
Chihuahua puppy feeding progression
So, what's the best food for Chihuahua puppies at different stages?
If you've purchased your Chihuahua puppy from a breeder they can also advise on the amount and type of food the puppy is used to eating. It's best to continue with the same food and frequency your puppy has been eating at the breeder's. If you want to make changes, wait at least 2 weeks, and then gradually taper onto the new food while tapering off the old food.
Up until 12 or 13 weeks, the American Kennel Club recommends feeding moist food. At around 12 or 13 weeks, you can start gradually introducing dry, unmoistened food.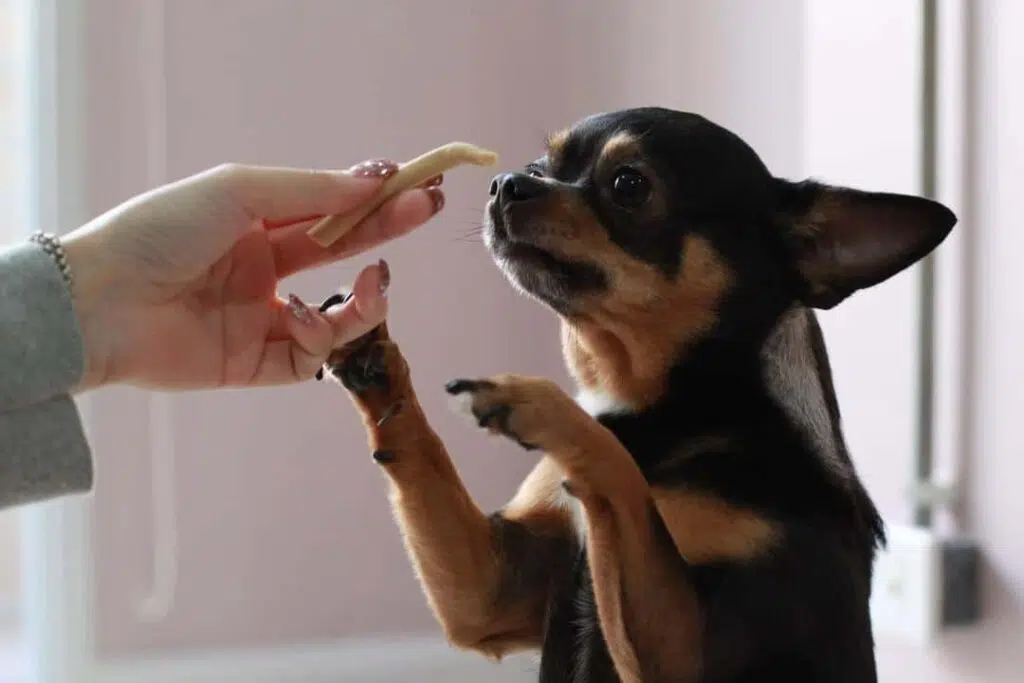 Chihuahuas should be fed puppy-specific food until 9 months of age. At 9 months, or possibly 10 for males since they grow more slowly, they can gradually transition from puppy food to adult food.
Chihuahua puppy feeding schedule
Chihuahua puppies, due to their tiny size do best on more frequent feedings than their larger cousins. This is for several reasons.
We already talked about the importance of food frequency on preventing hypoglycemia. Smaller, more frequent meals also helps to prevent bloat.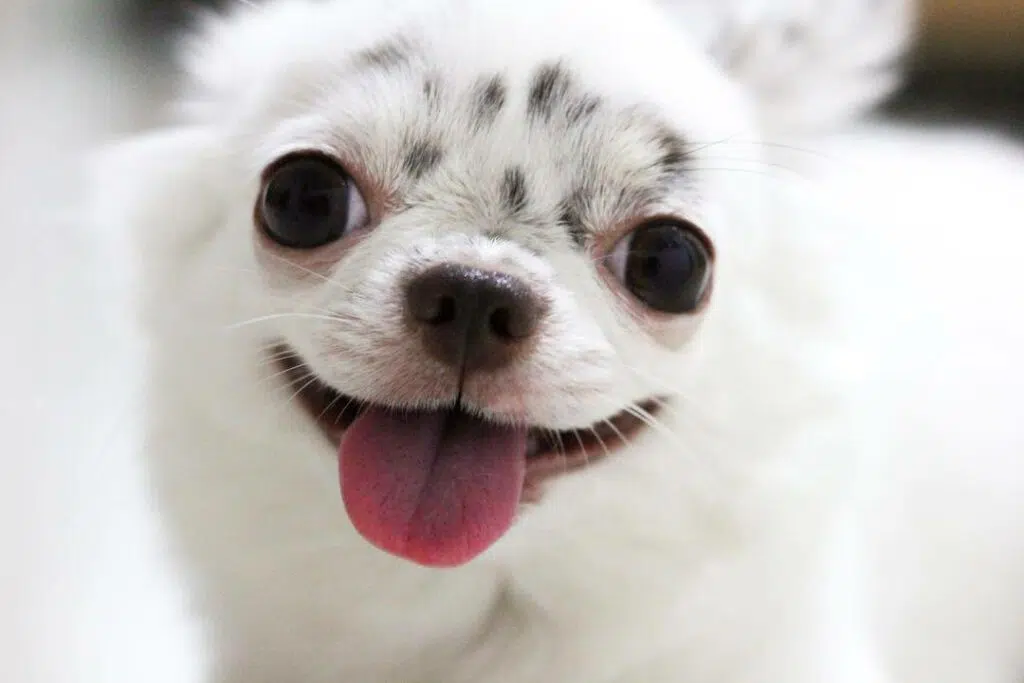 The recommendation for feeding frequency for a Chihuahua puppy is 4-6 times a day.
Chihuahua Puppy Dietary Requirements
While they are generally a healthy breed, the Chihuahua has a few health vulnerabilities that can be addressed with diet. Let's take a look!
Hypoglycemia
Small breed puppies, such as Chihuahuas, are at risk of hypoglycemia or low blood sugar. In fact, this is one of the most common health concerns for the Chihuahua. While the solution is simple, ignoring a hypoglycemic attack can lead to the pup dying.
The best thing is prevention. Feeding your young Chihuahua 4-6 times a day will keep her with a steady supply of food energy to keep enough sugar in her blood.
Signs of hypoglycemia include weakness, confusion, disorientation, and muscle tremors or seizures. If you see these signs in your young Chihuahua, it's best to either offer food if she's up for it, or take her to the vet immediately if not.
On a long term basis, speak to a vet if you are concerned your puppy isn't eating enough.
Tracheal Collapse and Joint Problems
The trachea, or windpipe, is supported by rings of cartilage. In the Chihuahua, these are susceptible to weakness and collapse. If they collapse, it causes inflammation and pain in the windpipe lining.
One thing that can help maintain the strength of your pup's cartilage is glucosamine and chondroitin. These also support the cartilage in the joints, which is great because the Chihuahua can also experience a few kinds of joint problems.
Dental problems
While one study comparing different commercial foods has shown no difference in dental issues between different commercial foods (raw diets were not included). It is probably a good idea to avoid giving your pup sugary treats.
It is also essential to invest in a Chihuahua toothbrush and get her used to the routine early.
Best Dog Food For Chihuahua Puppy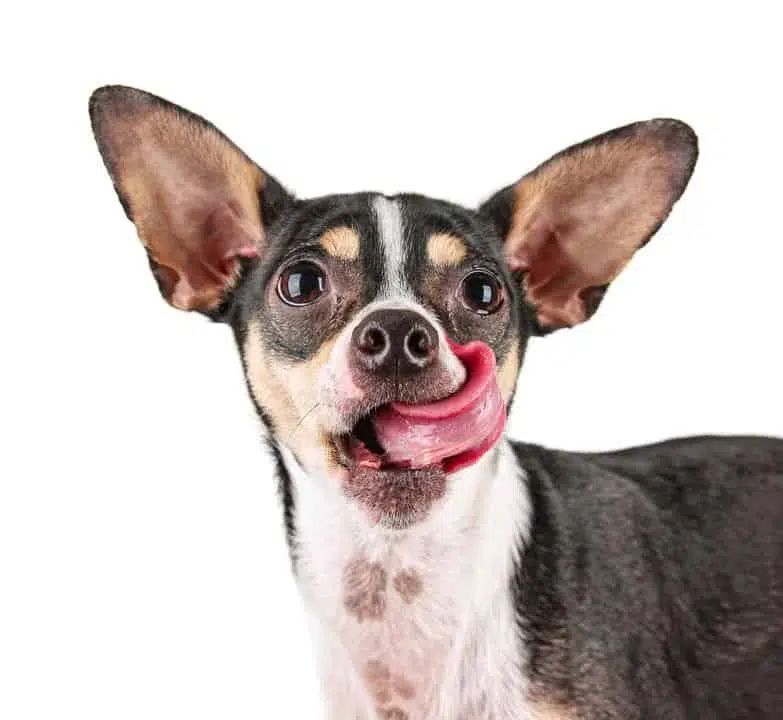 So what's the best dog food to feed your Chihuahua puppy? There are a lot of choices out there!
Get the latest Chihuahua Buzz
What is the best food for Chihuahua puppy? It depends on the puppy. Dog food for Chihuahua puppies can come in many forms. Some owners choose to feed their dogs dry food, some wet food, and others a combination of both.
Only you can decide what's best for your dog. Read on to find out your options and get the information that will help you make an informed decision.
From wheat-free to all-natural, the many choices can be overwhelming.
There are cocerns that canned meat may not provide all the nutrition a puppy needs.
Kibble, or dry food, is the most economical and most popular choice. There are many brands out there, with various flavors and numerous specialized options.
Speak with your breeder and your vet if you have questions about what's right for your pup. They can help you decide what is the best Chihuahua puppy food for your pup.
There is no one best dog food for Chihuahua puppies, but there are a few that are better than others.

Toy dogs like the Chihuahua need smaller morsels of kibble to reduce the risk of choking. So be sure to choose a puppy formula suitable for small breeds.
Best Wet Chihuahua Puppy Food
Many puppy caretakers like to give their puppy a little or a lot of their food as a wet food.
In some cases, this can really help with a puppy who is having decreased appetite or difficulty managing dry kibble.
It can also provide some additional variety and appeal to give your pup a more enjoyable experience of food.
Wellness Complete Health Natural Wet Canned Dog Food Puppy Chicken & Salmon
This food made by Wellness Complete contains a variety of real-food ingredients and supplemental nutrients to make for a complete and balanced diet. We love the absence of fillers and the fact that it is made in North America.
Canidae Grain Free Pure Dog and Puppy Wet Food
With protein covered by high omega 3 fish, including salmon and mackerel, we love this natural wet food that is good for puppies as well as dogs. Based on a handful of real food ingredients, it also contains nutrient supplements to make it a complete and balanced food for your pup!
Nutro Grain-Free Wet Dog Food Adult & Puppy
Based on either beef or chicken Nutro has made balanced wet puppy food for those who want to feed their best friend wholesome safe food. It is produced in the USA and manages to avoid GMOs in addition to fillers and artificial colors/flavors/preservatives.
Best Dry Food for Chihuahua Puppies
Dry food may be the most classic option and possibly a great baseline for your puppy's diet. It is convenient to store, can be left in a dish all day, and easy to take with you on the road or trail. These choices are also considered complete and balanced diets, so you don't have to worry too much if your pup is getting the nutrients she needs.
Wellness Complete Small Breed Puppy Food
A popular natural food choice is Wellness Complete dry puppy food. This one is based on chicken and rice, but also contains omega 3s from flax and guaranteed amounts of glucosamine and chondroitin for joint health. You can also rest a bit more securely knowing it is made in the USA of carefully sourced ingredients.
Blue Buffalo Life Protection Formula Small Breed Puppy Dog Food, A reliable brand for wholesome dog food, Blue Buffalo makes a great
puppy food for small breeds. It contains meat as the first ingredient and wholesome grains and veggies. It has added DHA for brain health as well as added antioxidants to support the developing immune system. We appreciate the lack of fillers and artificial additives.
Nutro Wholesome Essentials Natural Puppy Dry Dog Food
This natural dry puppy food is based on chicken, brown rice, and sweet potatoes.
We especially appreciate the care to assure ingredients are from non-GMO sources.
Best Grain Free Chihuahua Puppy Food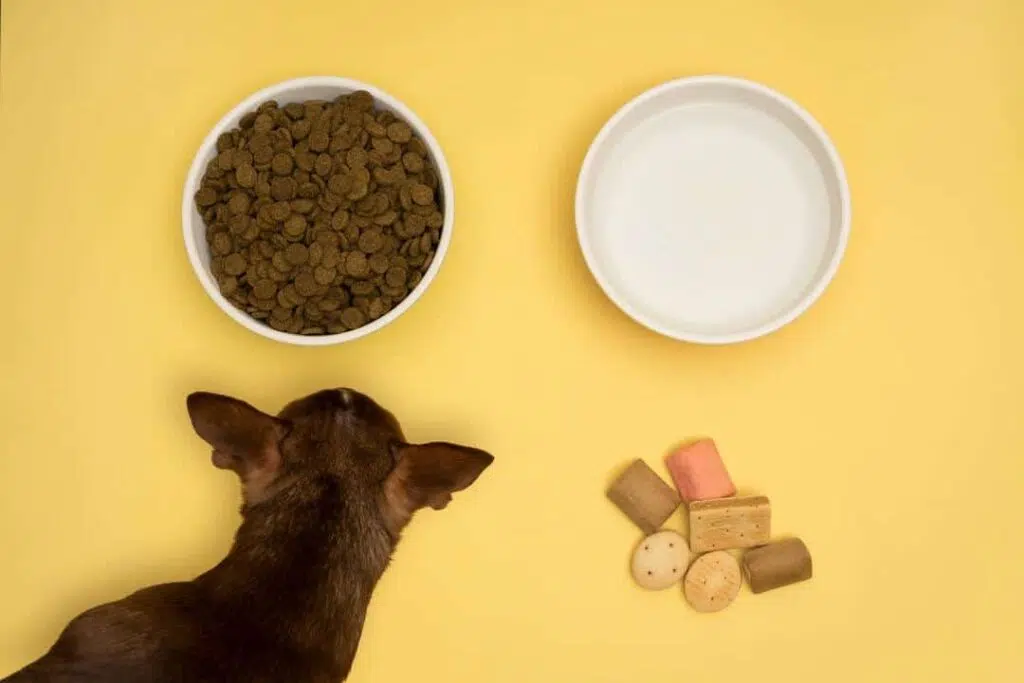 Allergies are one of the top three most common health problems in purebred dogs. Often these allergies are caused or worsened by foods, especially grains.
If you think your puppy may have an allergy, it is best to consult with your vet.
Fortunately, there are many options available of wholesome commercial foods that cater to grain free or limited ingredient diet needs.
Here are a few of our favorites.
Blue Freedom Grain-Free Small Breed Puppy Food
This formula is designed to support healthy growth and development while avoiding grains. The main ingredient is delicious deboned chicken as the main ingredient.
Instinct Raw Boost Small Breed & Toy Breed Grain-Free Recipe Natural Dry Dog Food
Grain-free and freeze-dried rather than heated
this puppy food especially for tiny pups is a great choice for naturally nutrient-dense food. It contains all the nutrients your pup needs to grow well and no artificial junk.
Blue Buffalo Wilderness High Protein Grain Free, Natural Puppy Dry Dog Food
Best Food For Chihuahua Puppies with Sensitive Stomachs
Some puppies tend to have a more sensitive stomach. For these ones, it may help to try a food that is a less complex (and all natural) formula. This simply leaves fewer things to potentially aggravate their stomach. Of course, if your pup is having ongoing digestive issues, we definitely recommend checking in with the vet as well to be sure there is nothing that needs attention.
Here are a few foods we recommend for the more sensitive Chihuahua puppy.
The Perfect Companion For Life With A New Puppy [GET THIS BOOK]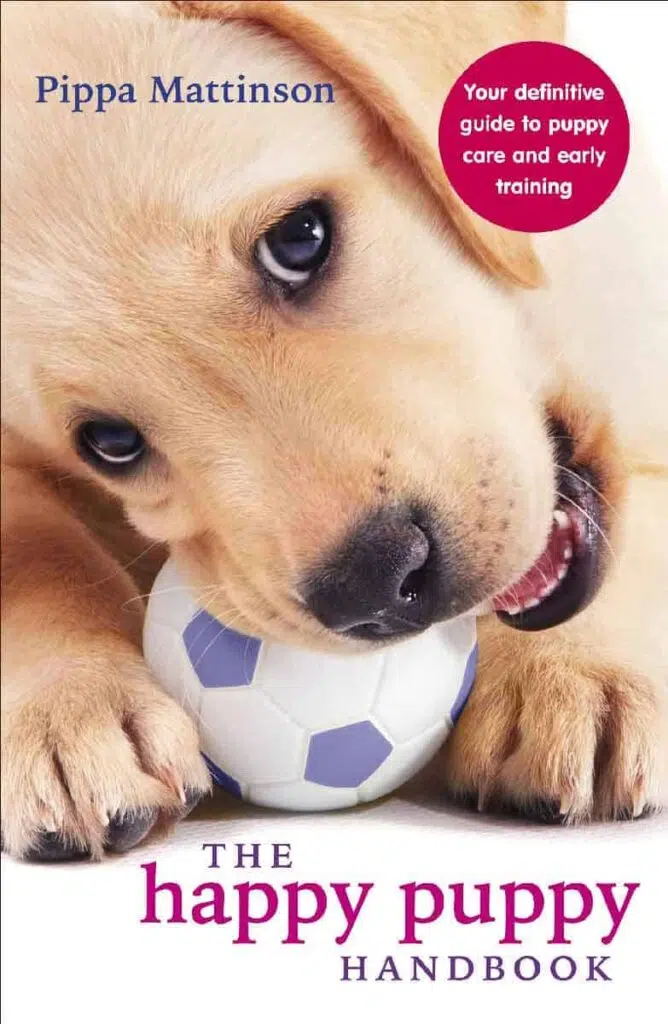 Castor & Pollux grain-free organic food
For some pups, pesticide residue in the food might be contributing to GI upset. For an organic option, this food covers the bases. It is based around the organic, free-range chicken and contains flax for omega 3s and blueberries for phytonutrients and antioxidants.
Nutro Ultra Puppy Food
Nutro Ultra puppy food is a relatively simple recipe that includes salmon and chicken and many highly nutrient-dense foods including chia, kale, and blueberries! We like that it is free of common irritating factors like artificial preservatives or colors. It is a small kibble designed specifically for ease of eating by younger dogs.
Raw Feeding Chihuahua Puppies
A growing number of owners are now feeding their pets a raw food diet. These types of diets typically include bones and organ meats with supplemental veggies.
The benefits of this diet have not been scientifically assessed but many dog-lovers say their pets thrive on it.
Best Puppy Food for Chihuahua
So what is the best food for a Chihuahua puppy?
We have looked at dry and wet foods and foods for those with sensitive stomachs and allergies as well as raw diets.
In summary, the best food for Chihuahua puppy dogs is one that contains all the nutrients they need, in small enough morsels to easily fit in their tiny mouths.
Don't forget, if what you try first does not seem to be best for your pup for any reason, you can always try something else!
Since your Chihuahua puppy is still young and his digestive system is developing, introduce new foods gradually.
Oh, and puppyhood is so short! Once your Chihuahua puppy outgrows her puppy stage, check out our guide to the best dog foods for the Chihuahua!
Which Puppy Food Do You Use?
Have you found food on which your Chihuahua puppy thrives? Let us know in the comments and recommend it to others!
Source: thehappypuppysite