They say opposites attract and that there's a lid for every pot. How about a feathered friend for every lonesome puppy?
Take Herman the pigeon and Lundy the Chihuahua puppy, one of the most unlikely duos you've ever seen.
Lundy can't walk, and Herman can't fly, but together they have formed an unbreakable bond.
Herman and Lundy lived separate lives until they found each other at The Mia Foundation, a non-profit organization in Hilton, New York, dedicated to animals born with congenital disabilities. These two have fallen head over heels in true friendship.
Sue Rogers, the founder, shared on Facebook "I see a new friendship blooming." More than 6 million views from around the world, 50,000 shares, and over $6,000 in donations later, their bond are stronger than ever.
Get the latest Chihuahua Buzz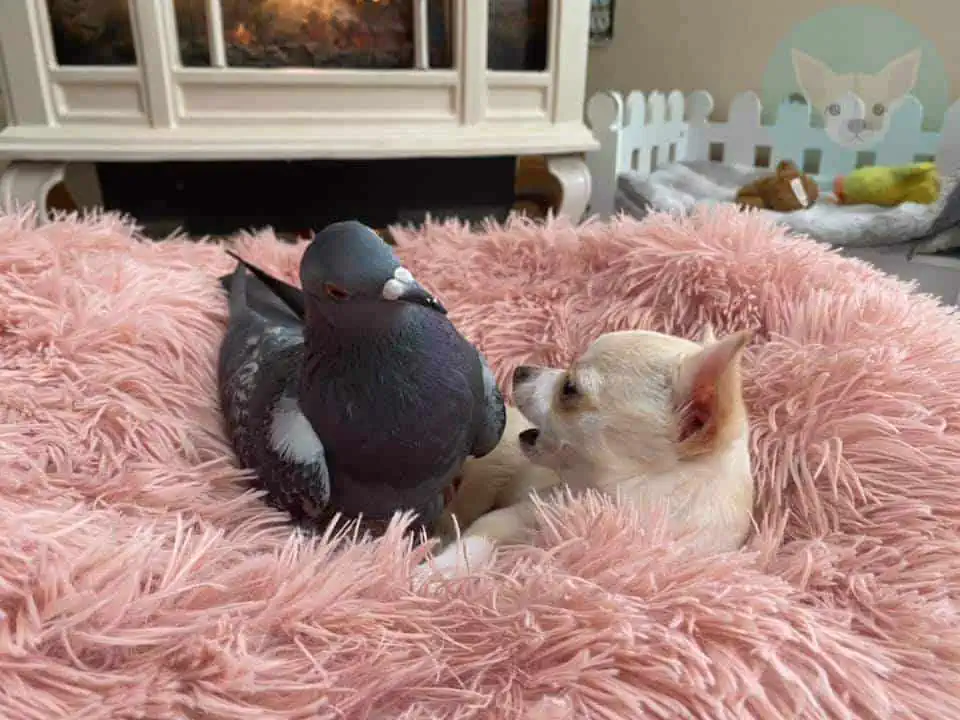 Meant to Be
The foundation took in Herman more than a year ago after he was found at a car dealership unable to move. Rogers agreed to take him in and worked with a wildlife rehabber to help Herman gain his strength. He can't fly likely due to a brain injury or West Nile virus. Then around the end of 2019, little Lundy at only 4 weeks old was relinquished to the foundation since he was unable to walk.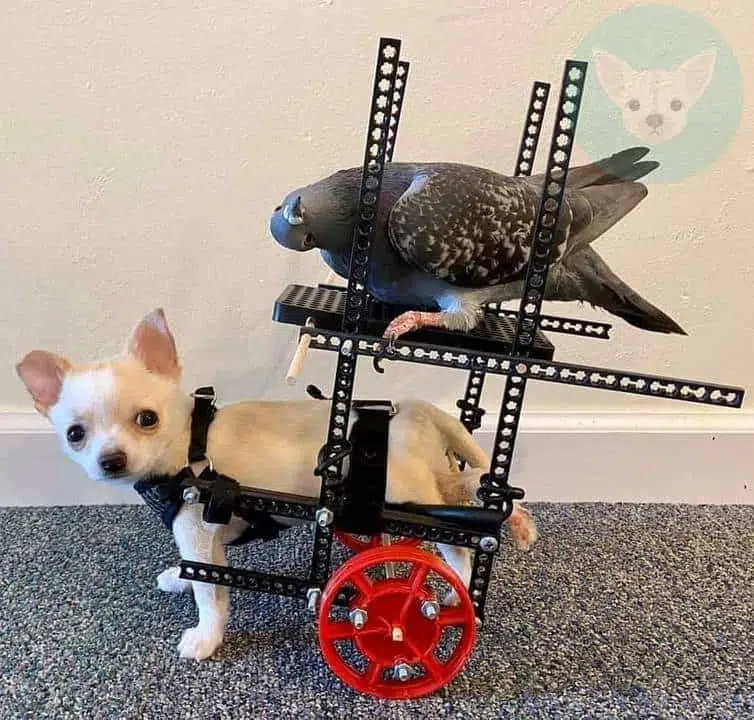 Their unique friendship took off when they were each placed on the same dog bed. Rogers wasn't sure how they'd react toward one another but was pleasantly surprised when they came together to cuddle.
Life of Snuggles and Cuddles
Initially, Rogers hoped to get Lundy strong enough to adapt into a home, but she decided that breaking up this puppy and pigeon pair is not going to happen. Lundy was recently diagnosed with kyphosis, and while there is no cure, he will receive the care he needs to continue to live a great life.
Mia's Legacy
Founded in 2012 in memory of her dog Mia who was born with a cleft palate, Rogers and her foundation work to help pets with congenital disabilities live fulfilling lives. The Mia Foundation has saved and adopted out more than 1,000 animals. They also provide information about pets with defects to veterinarians and owners. Permanent animal residents travel to schools to help teach children about differences and bullying.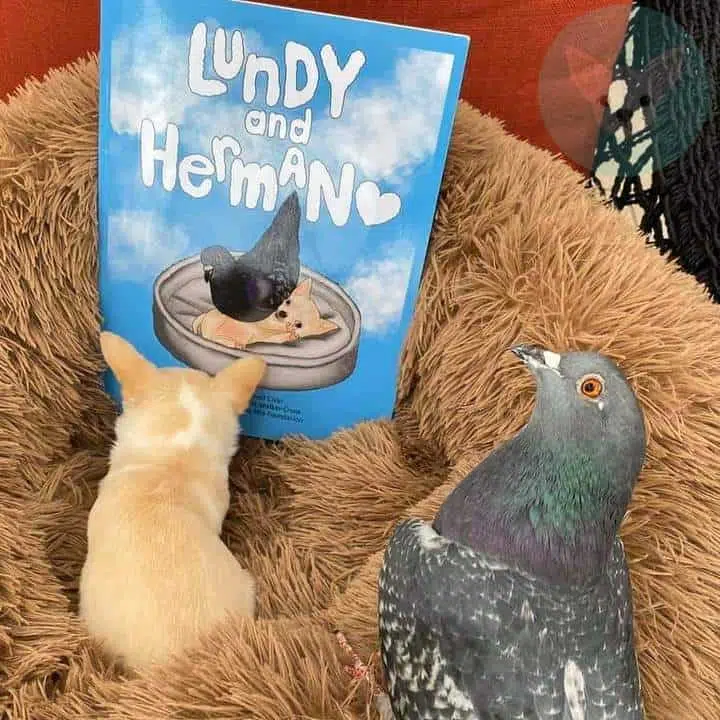 The legacy lives on in Herman and Lundy. Their story is even in a new book. Written by Todd Civin and illustrated by Jenna Walker-Cronk, a portion of the sales of "Lundy and Herman – The Differently-Abled Friendship Heard Round the World" will go to The Mia Foundation.
While Herman and Lundy may not be able to read the new book, they're hoping others will so other special needs animals will get a second chance, just like they did.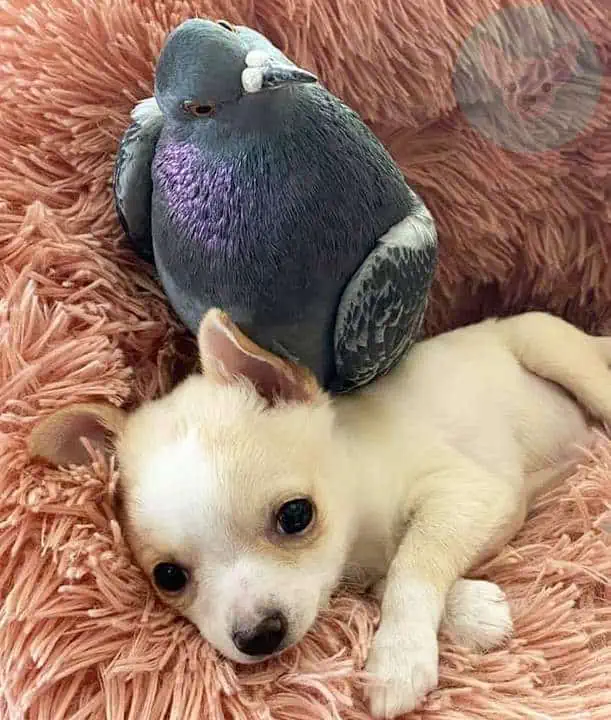 ---