Chihuahua crosses Boston terrier Jack may be small in stature but loves nothing more than hanging out with larger friends at Dogs Trust Shoreham. Turns out, little Chihuahuas make great friends with large pups.
The bigger the canine companion, the better, as staff noticed Jack was more comfortable in the company of bigger dogs after arriving at the Brighton Road rehoming center in December last year.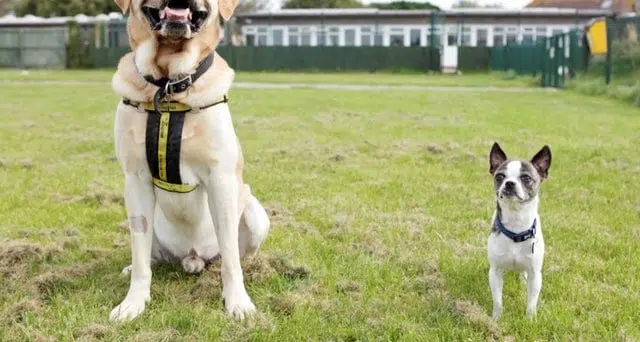 Three-year-old Jack built unlikely friendships with a great dane called Guru, a Staffordshire bull terrier called Kara and a German pointer called Squid, and was happily sharing his kennel space in the company of a golden labrador called Ramsey, but all of these have now been rehomed, while Jack is still patiently waiting.
Rehoming centre manager Tracey Rae said: "Jack is so sweet natured and such a funny little character, despite his size he actually thrives when around much bigger dogs.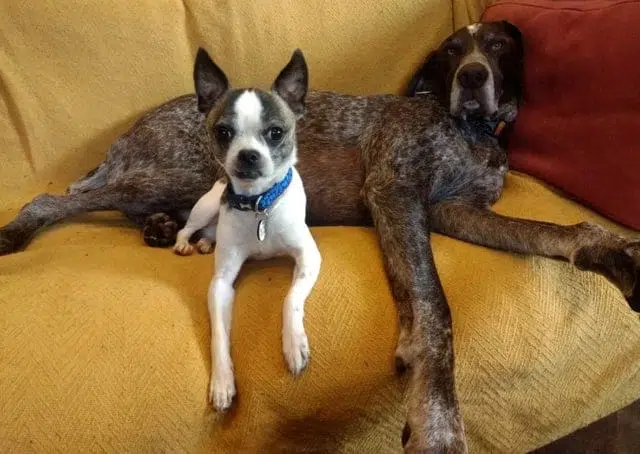 Little Chihuahuas Make Great Friends
"He'll need a home where they have a medium to a large dog already as he looks to them for support and feels much more at ease in their presence than smaller dogs or dogs his own size."
The ideal owners for Jack would be a family who understands a lack of confidence and are happy to build bonds at Jack's pace.
Get the latest Chihuahua Buzz
Tracey added: "I think poor Jack often feels a little intimidated by smaller breeds and didn't mix as well with them at the center. We were surprised to see that when mixed with some of our larger residents, he was right at home.
"If you'd enjoy his company and are happy to sit back and watch his cheeky antics, you could be perfect for him."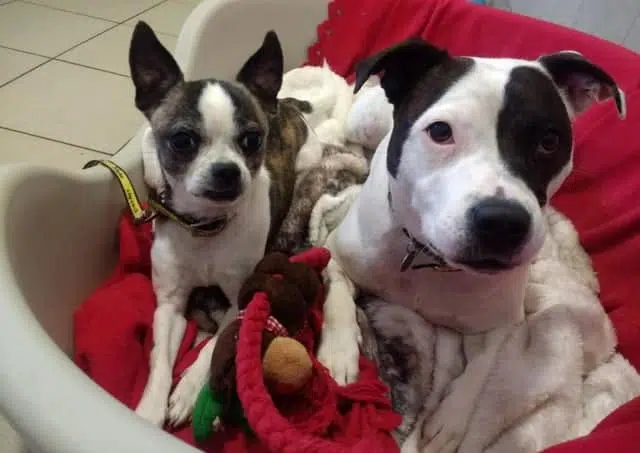 The Takeaway
Jack will need an adult-only home without visiting children, to do things like playing with toys, enjoying a tasty treat, and spending time with compatible bigger dogs – a calm and docile, larger canine companion in the home would be the dream.
A private garden to enjoy play and exercise with a forever friend is essential as Jack is still working on facing the bigger wide world.
Tracey said: "He'd love a doggy housemate that he can snuggle up with, who'd show him the ropes and he can rely on for reassurance.
"With time he will blossom into a lovely confident little character and his special someone will find great reward in gently guiding him while he makes small, but life-changing achievements."
Source: worthingherald