A Spanish dancing chihuahua called 'El Willy' has been amusing viewers with his dazzling and super cute Flamenco dancing skills.
It's hard to pick faults with the little pooch who seems like he was born to dance the Flamenco. But we reckon the tiny dancer needs a partner as he looks a little lonely. Although, it would probably be a real challenge to find someone up to this special chihuahua's level of dancing, which doesn't seem to compare.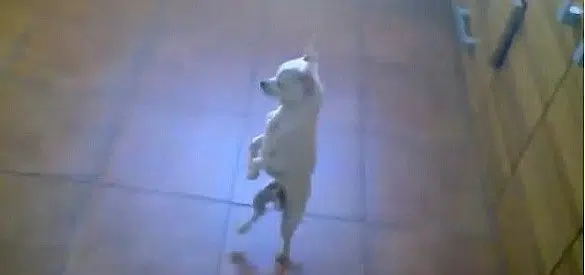 Sure, there have many examples on the web of pet chihuahuas dancing on two legs around their owners' living rooms. But nothing can come close to El Willy, which translates as 'The William', in terms of the rhythm, moves, and perfect timing. This dancing Chihuahua sure knows what he's doing, and we can't get enough of him!
Get the latest Chihuahua Buzz
In the video we see El Wily dancing to a Flamenco song and moving his hips and feet in an impressive fashion. The adorable pup keeps going out and about on the dance floor, without ever missing a beat.
Will El Wily find a dance partner? We hope so, but even if he doesn't we're sure he'll carry on attracting many admirers…
Watch El Wily doing his stuff:
Source: aussie-news