Pets have been called man's best friend, but in recent years, our relationship with them has become much more complicated. That's why, when Chihuahuas photobomb vintage portraits, it certainly makes the news.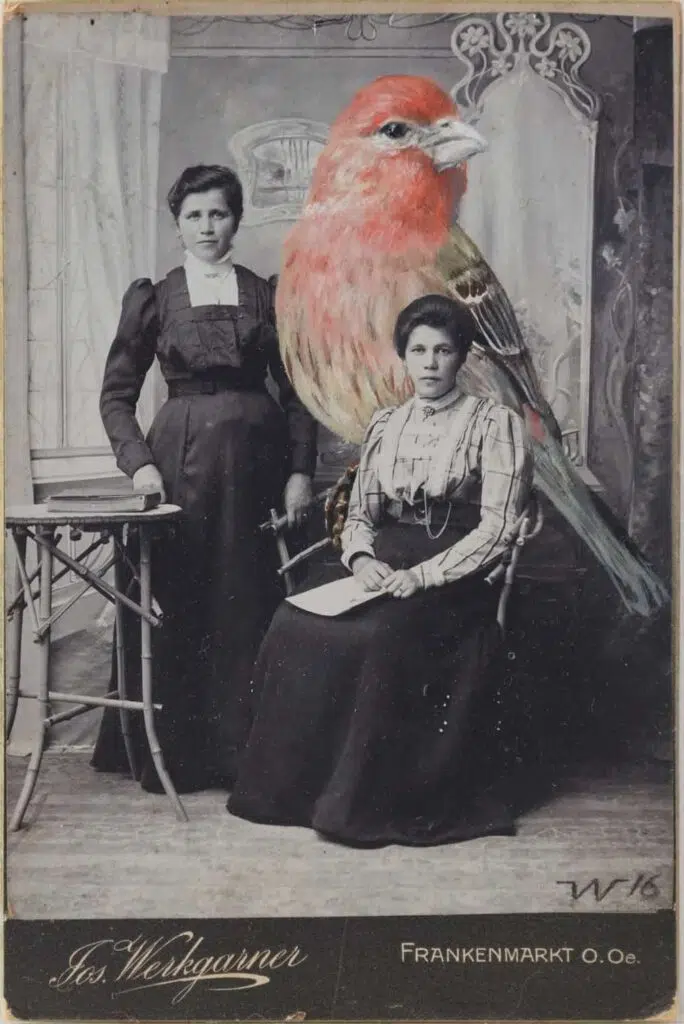 Anja Wülfing, a German painter and graphic designer, has gained fame for her unique approach to art. As reported, she enjoys merging the old with the absurd. Wülfing paints creatures in turn-of-the-century photos, creating something that is both fascinating and bizarre.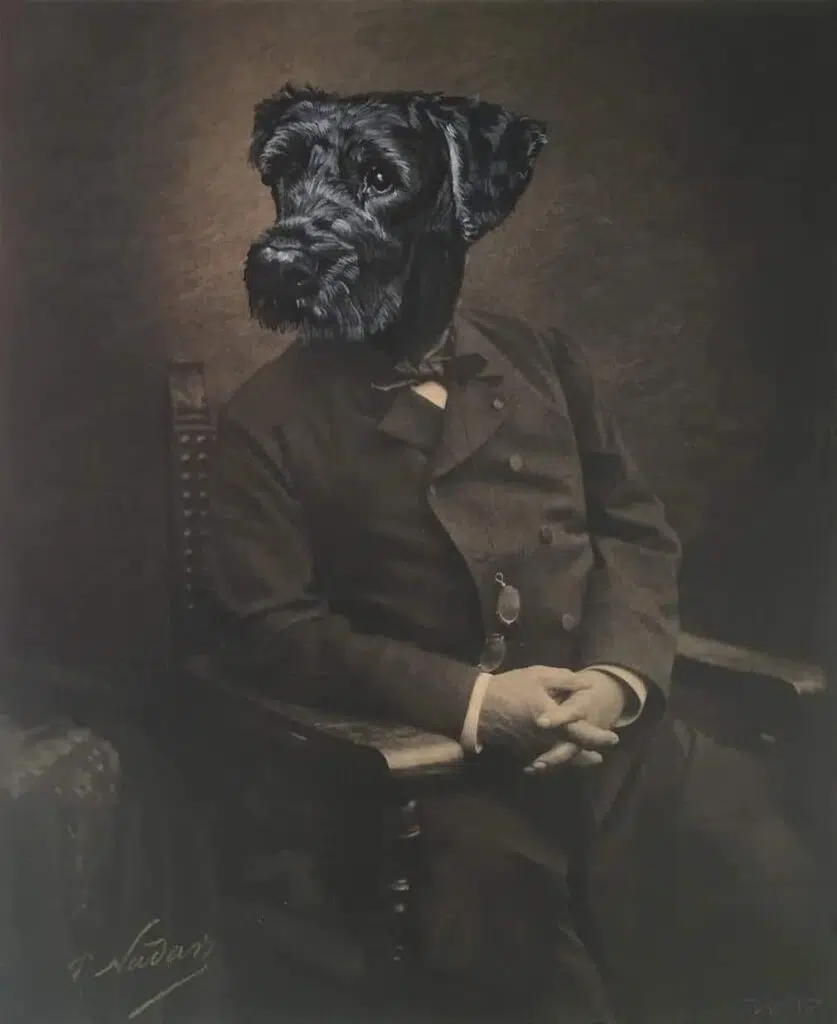 Identifying the Details
"Sometimes it's a detail on the photograph," Wülfing explains, "like a haircut, or a facial expression that reminds me of a specific animal." Her vision has allowed her to see hidden elements in these old photos, bringing them to life in a way that is both unexpected and captivating.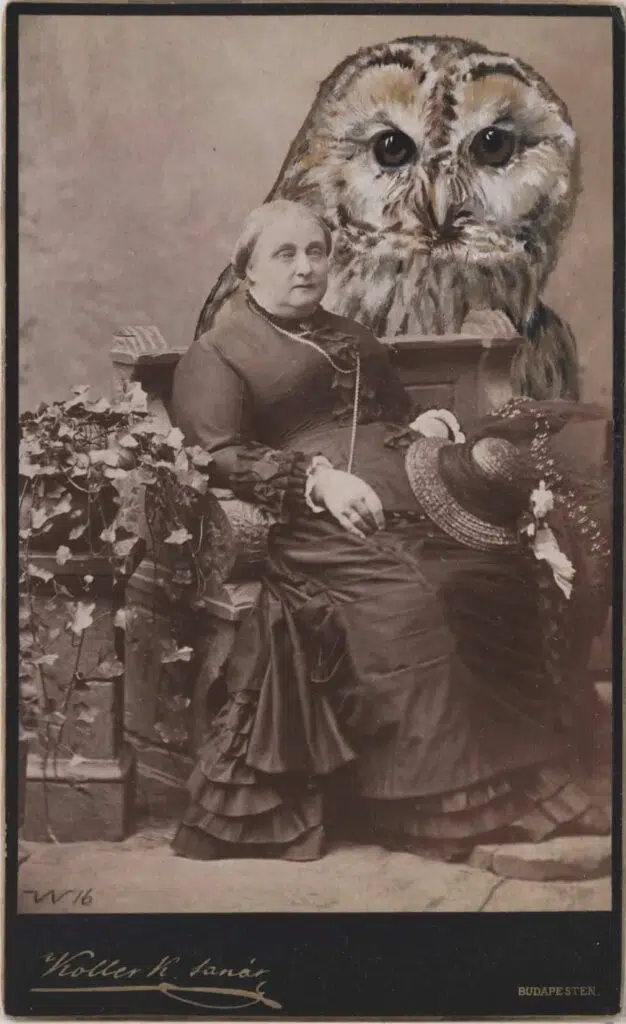 Introducing the "Visitors"
Wülfing started presenting "visitors" to these vintage photos nearly three years ago. These "visitors" are the creatures that she adds to the photographs, giving them a quirky twist. Her push came from finding a vintage portrait of a couple inside an old frame she bought on eBay.
Get the latest Chihuahua Buzz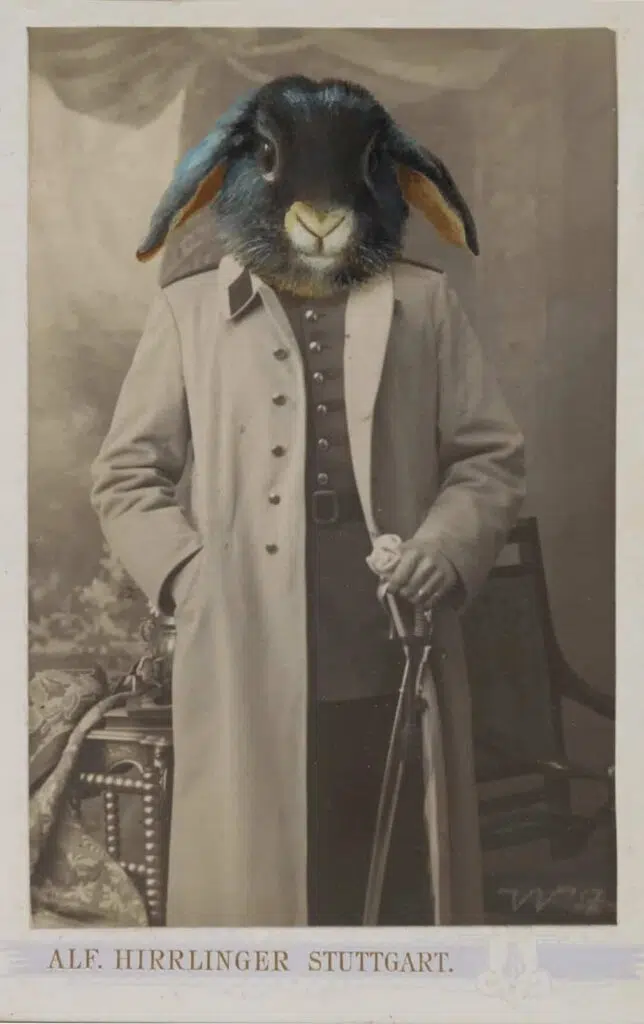 Finding the Oddly Natural
"I added oversized birds in between the snapped people," Wülfing recalls, "and was surprised at how oddly natural it looked." Her imagination knows no bounds, and she is able to blend the old with the new, creating art that is both lovely and thought-provoking.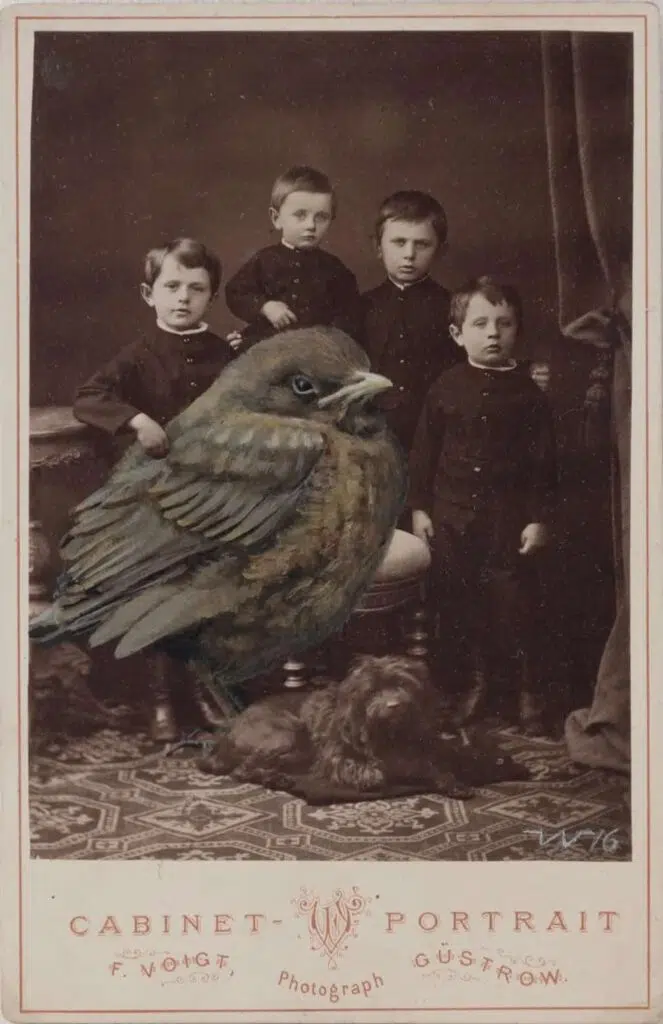 Combining the Old and the Humorous
"I like the combination of the old and the comic," Wülfing states. "The fact, the fiction, and the little feeling of discomfort." Her unique approach to art has gained her a following and helped her stand out in a crowded field. That's why every vintage portrait painting of hers gets recognition.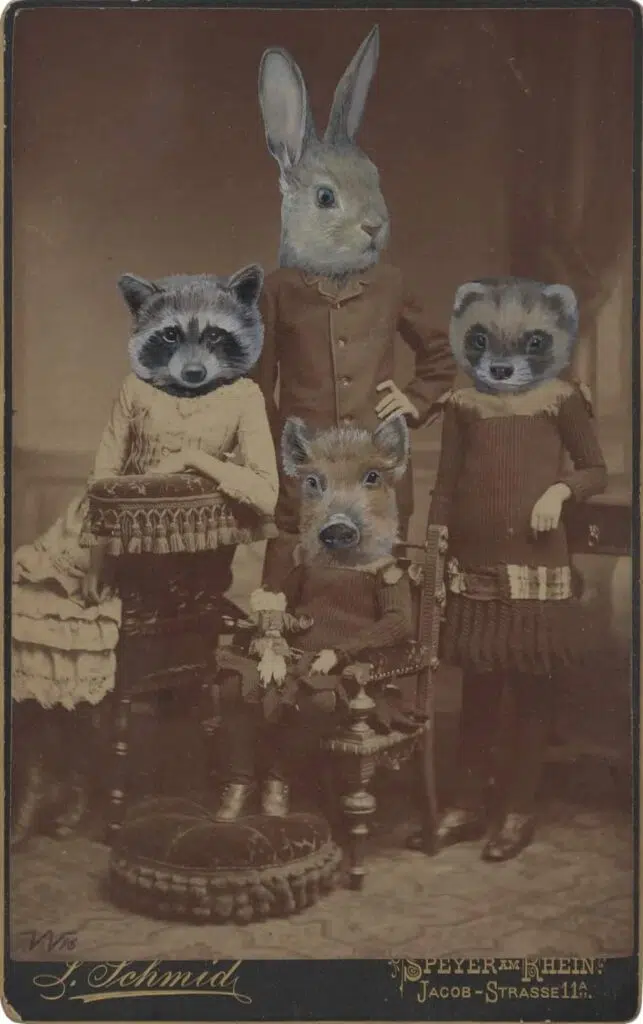 Creating a New Perspective
By painting creatures on old photographs, Wülfing has created a new perspective on history and art. Her work is a fusion of the past and present. The altered vintage portraits tell a story that is both beautiful and mysterious.
The Future of Vintage Portrait Painting
If you came here to see Chihuahuas photobomb vintage portraits, you'll certainly stick around for more art.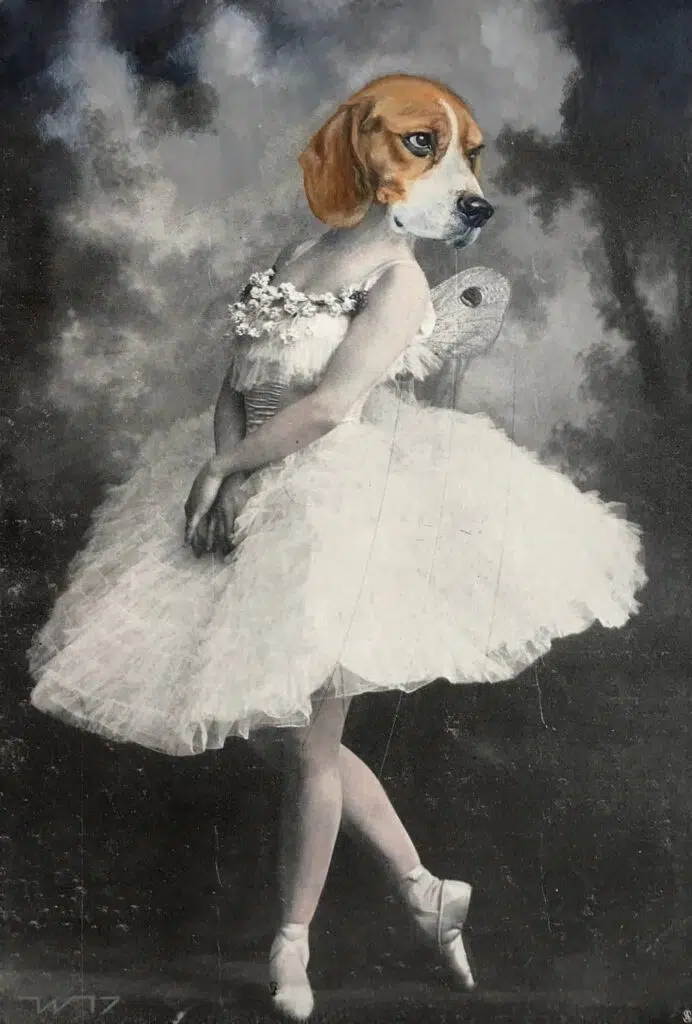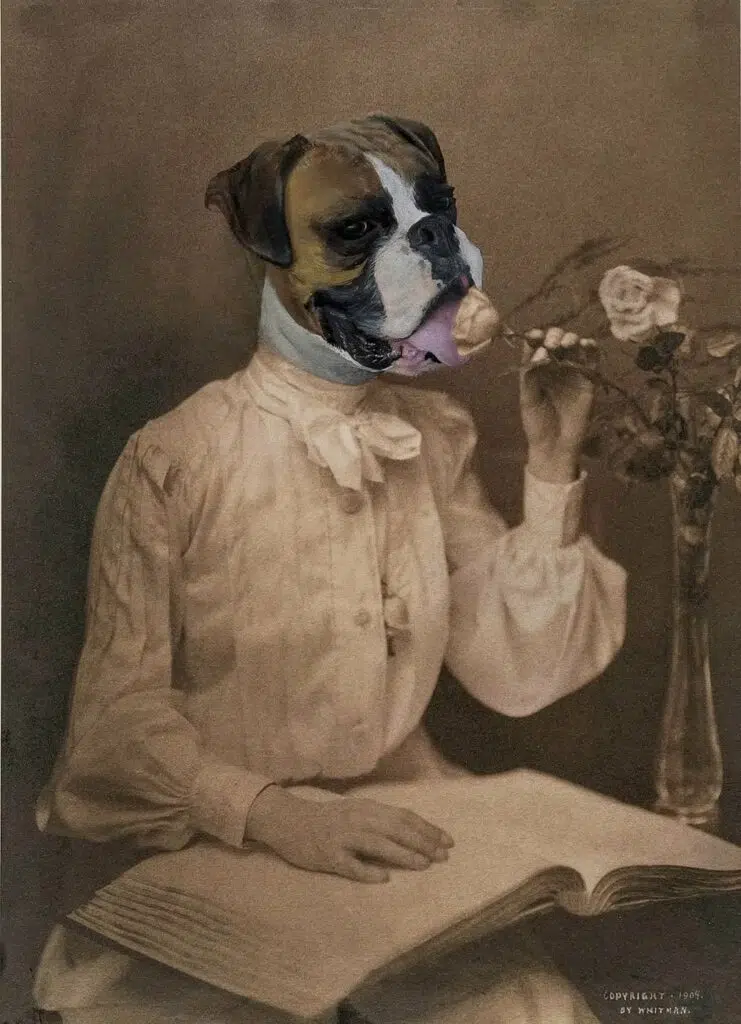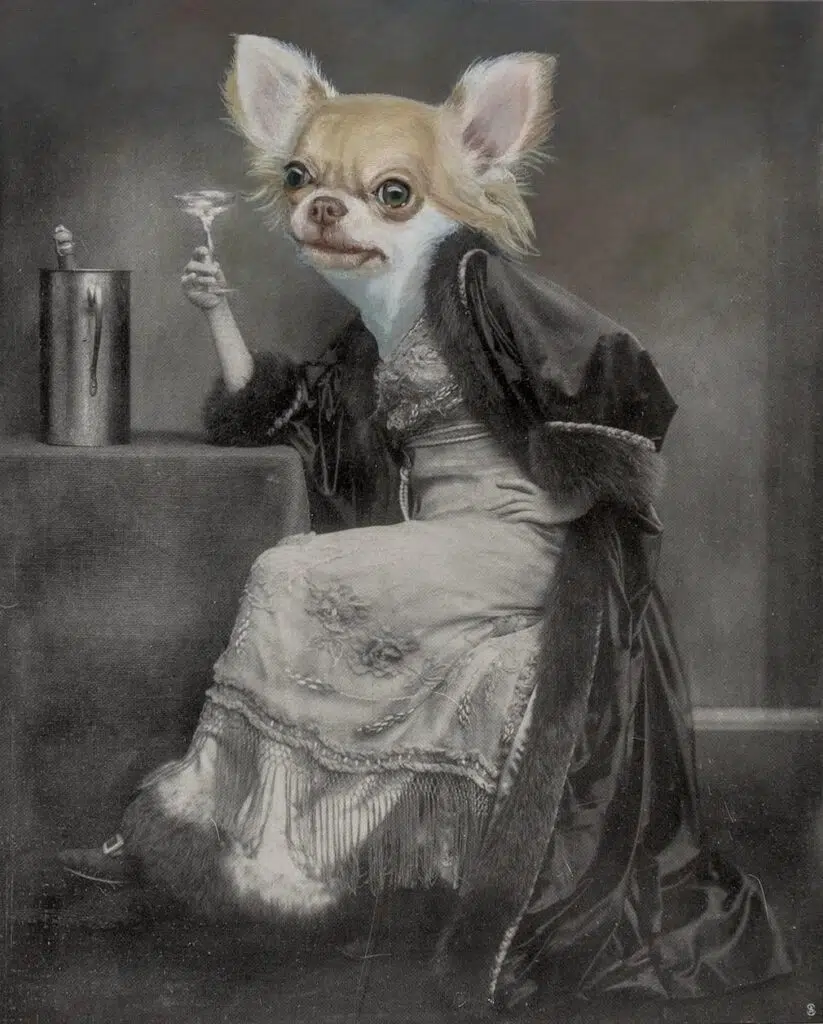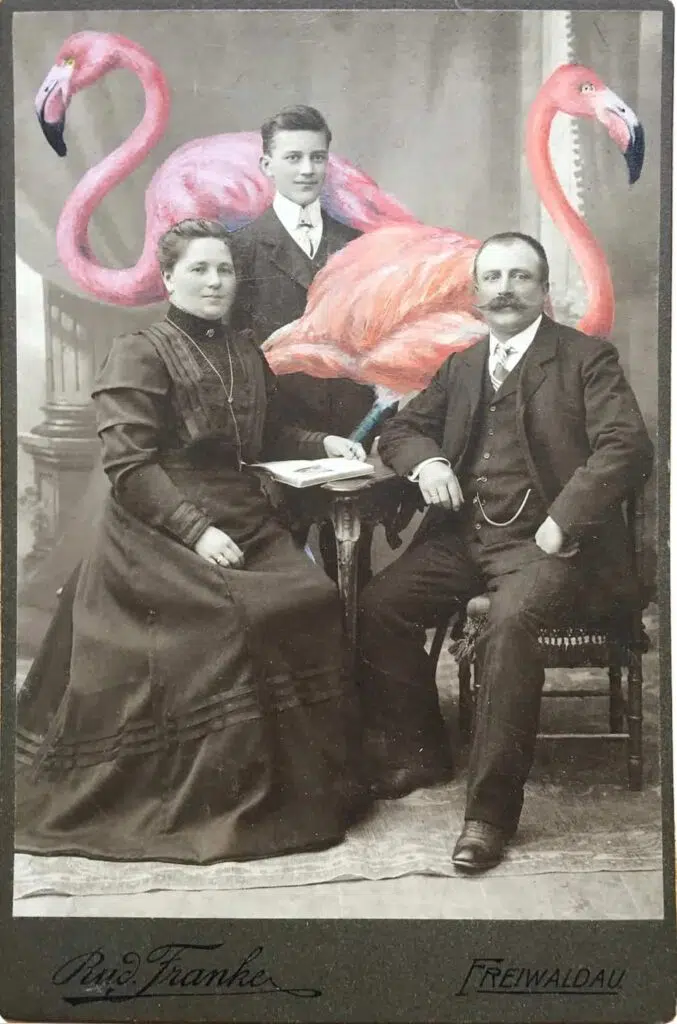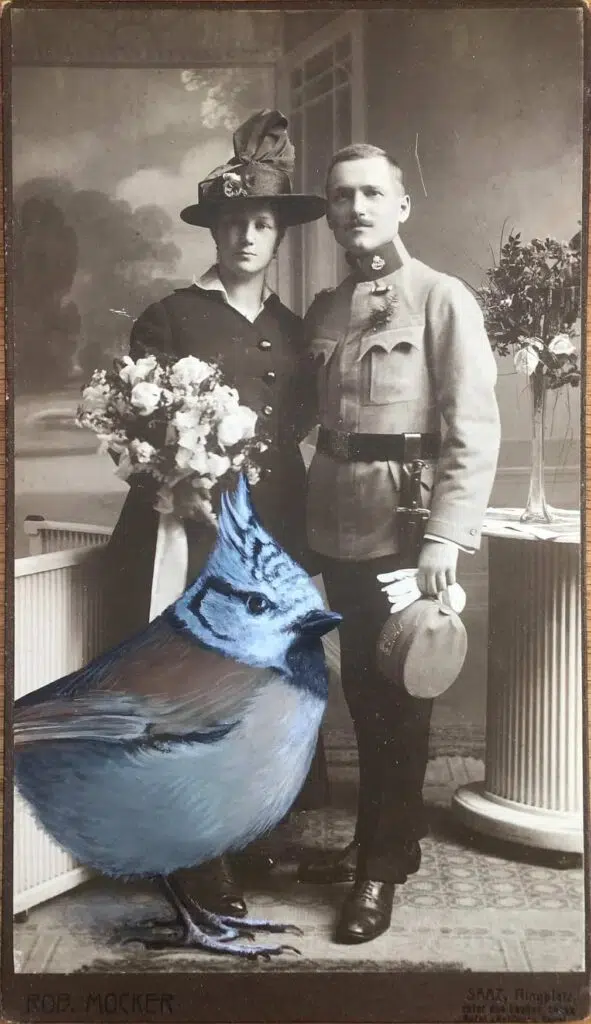 Source: The Guardian