Mark and Jacqueline Fligner left their home in Gladstone, Somerset County, on Thursday and drove over an hour to Jackson. They wanted to be first in line outside an animal shelter before its doors opened to the public. This is where Chihuahuas rescued from a brick house hoarder were residing.
In their minds were the images of a black chihuahua mix named Sugar, a dog they had seen on television the day before.
Sugar, who is just a year old and loves attention, was one of nearly 180 dogs and cats rescued from an allegedly filthy, crowded home in Brick in December.
On Thursday afternoon, Sugar got a second chance at a good life in the arms of 66-year-old Mark Fligner, who she licked in excitement.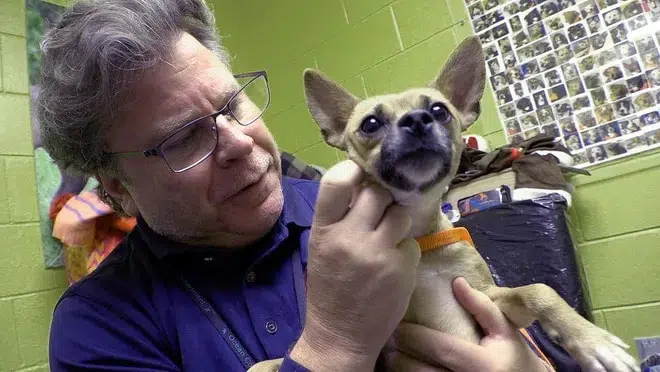 Chihuahuas Rescued (and More!)
"She (Mark's wife Jacqueline) fell in love with her as soon as she saw her on TV," said Mark Fligner. "She's a sweet dog."
Before humane officers seized Sugar in December from a home on Arrowhead Drive in Brick, the dog and other Chihuahuas rescued allegedly lived in squalor, in cages filled with filth and feces.
Two women who lived in the house — Aimee Lonczak, 49, and Michele Nycz, 58 — face charges of animal cruelty and child endangerment, because Lonczak's daughter was also living there. Brick officials have since condemned the house.

Mary Alano, manager of the Northern Ocean County Animal Facility, where many of the animals were kept and cleaned in the weeks after they were seized, said pet cages in the Brick home were filled with feces and urine.
The Horrible Conditions
"They had to learn how to walk on the ground, and then learn the grass," said Alano. "We were lucky they didn't have horrendous scalding (from urine chemical burns) on their paw pads."
Get the latest Chihuahua Buzz
Some of the animals even had feces stuck between their teeth and gums from attempts to groom themselves, she said.
"Some of them had difficulty just getting their balance on regular hard floor," said Brian Lippai, spokesman for the Ocean County Animal Facilities in Jackson and Stafford. "Many of them had never even left the cage while they're trying to navigate… walking on poop and urine and garbage."
Once at the shelter, the dogs had four, five, even six baths to remove the encrusted feces, Alano said.
Of the close to 180 animals housed in the Ocean County shelters after the Brick home was emptied, 102 had been adopted by new families by early Thursday afternoon, Lippai said.

A Better Future
Just an hour later, Sugar became 103 as the Fligner family signed adoption forms and picked a red-and-black checkered coat for her trip to her new home.
The publicity surrounding the Brick case helped the animals seized there, but also drew in families to the shelters who adopted other pets, Alano and Lippai said.
"A shelter pet, whether it came from a hoarding situation, or …came in as a stray, or even came in as a pet that somebody had to give up, they're still just a great quality pet," Lippai said. "They're still loving. They're still adorable. They still go through the same process of preparing for adoption."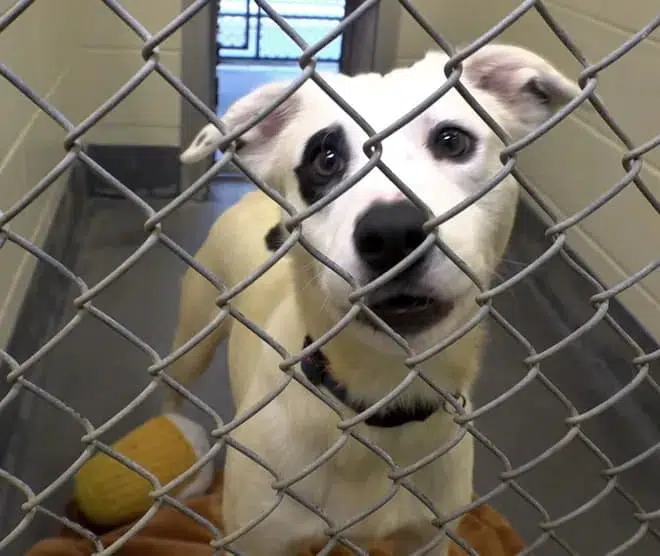 Including the roughly 70 pets from Brick that remain at Ocean County's Jackson and Stafford shelters, about 200 cats and dogs are still waiting for families, Lippai said.
"Do your homework… find the perfect match," he said. "That's what we're here for. We'll help you make that determination. If you live in an apartment, you're not gonna get a husky. You're not gonna get a bloodhound. You may want to go for a smaller dog, or perhaps a cat… If you live in a big piece of property, you have a nice backyard, fenced in, then you can go for a larger breed."
Days like Thursday, where families were lined up at the doors to the Jackson shelter to adopt pets, keep Alano inspired.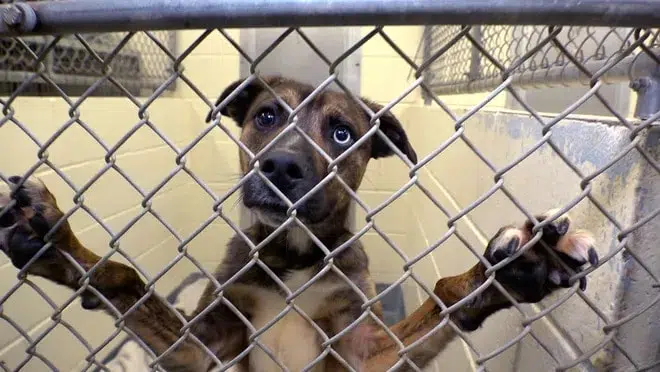 Change a Pet's Life Today!
"This what we live for. That's why we're here," she said. "Now every day, the goal is: how many more are going to go (to new homes) tomorrow?.. This is why the county functions within the animal facilities. It's these great adoptions and great homes for dogs and cats that really need a second chance."
Amanda Oglesby is an Ocean County native who covers Brick, Barnegat, and Lacey townships as well as the environment. She has worked for the Press for more than a decade. Reach her at @OglesbyAPP, [email protected], or 732-557-5701.
Source: app.com