Dramatic footage captured the moment when a mother, son, and their Chihuahua were rescued. This happened after their pickup truck crashed through a railing and plunged into the water at Long Beach Marina, California. Moreover, the video shows good Samaritans jumping into the marina and their dramatic rescue to save the sinking truck.
The truck Plunges into Marina
The incident occurred when the parked truck suddenly lurched forward and crashed through the railing, plunging into the water below. As the truck started to fill with water, passersby quickly responded, and several of them jumped into the marina to help.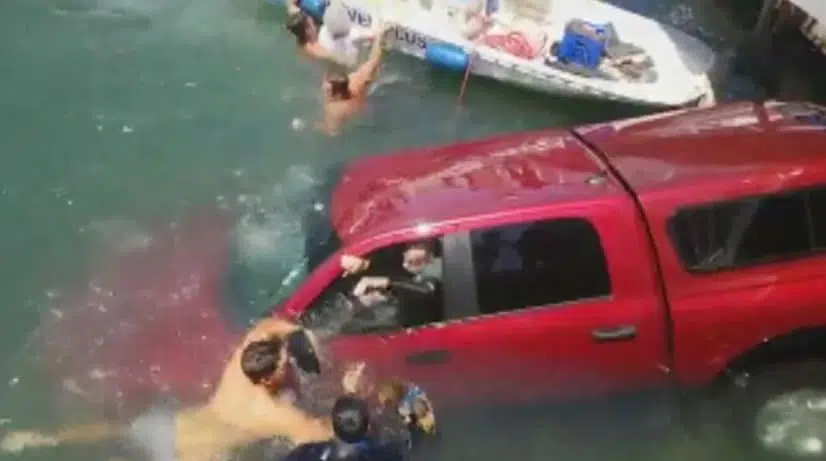 Rescue Family
Mike Del Grande, a towboat operator was one of the good Samaritans. Moreover, he helped rescue the woman and freed the Chihuahua's leash. Then, he said that they were ready to break the driver's side window. However, the door happened to be unlocked, so they were able to open it.
Get the latest Chihuahua Buzz
Eyewitness Accounts
Jeff Jones recorded the rescue on his cellphone and said he couldn't believe his eyes. "I was like, 'What in the heck?!'" he said. Then, the driver, 67-year-old Larry Watkins, and his 87-year-old mother, Mary, were pulled to safety with no injuries.
Meanwhile, Mary, the elderly woman who was rescued, was grateful to the people who helped save her and her family. She laughed about the incident, and as she spoke to Inside Edition. She said, "The two guys came through the back window and shoved me from behind. I say thank you from the bottom of my heart."
Investigation
However, Police are currently investigating the cause of the accident and are looking into whether the gas pedal became stuck. And, thanks to the quick thinking and bravery of the good Samaritans, a tragedy was averted, and the family and their dog were rescued safely. Now, Larry Watkins, his mother, and his precious Chi are all safe.
Source: ca. finance