A Luton man has been banned from keeping animals for ten years after admitting physically abusing a chihuahua who died 13 days after being mistreated.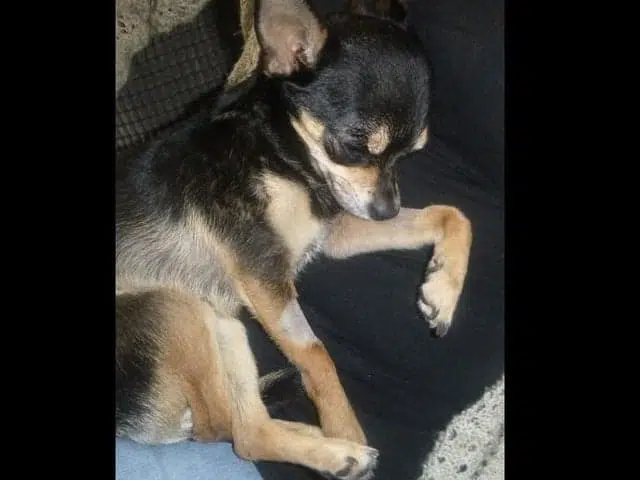 Jordan Patrick Scoon, 28, of Beadlow Road, was also handed a suspended prison sentence at Luton Magistrates Court on December 15.
RSPCA Inspector Lauren Bailey began an investigation after being sent a video which showed Scoon pick up four-year-old chihuahua Milo by his tail and body and then drop him numerous times in Victoria Street, Dunstable.
Milo's owner found him unresponsive in her garden and took him to a vet for treatment. She had no idea what had happened to her dog until she was shown the video by the RSPCA inspector several days later.
Vets performed a neurological examination on Milo, who could not walk unaided after suffering seizures. They found that his response to stimuli was abnormal and he did not show any interest in his environment and that his head was turned to the right.
Get the latest Chihuahua Buzz
During the examination, the vet also noticed that Milo had poor vision and localized the problem in the forebrain, concluding that traumatic brain injury was the most likely cause of all the symptoms.
Unfortunately, Milo's condition continued to deteriorate despite intensive supportive treatment from vets and he sadly died 13 days after the traumatic event.
In mitigation, it was said Scoon was remorseful and accepts he should never have handled Milo in the way he did.
Alongside the ten year ban from owning animals, which can not be appalled for five years, Scoon was sentenced to eight weeks custody suspended for 12 months for the animal welfare offense
He was also sentenced to eight weeks custody, suspended for 12 months, for an unrelated matter, which will run consecutively to the eight weeks for the animal welfare offense, with 16 custody weeks, suspended for 12 months, in total.
Magistrates also ordered that he completed 30 days of Rehabilitation Activity Requirement (RAR), complete the Building Better Relationships (BBR) program for 32 sessions, and pay a total of £1,492.
Source: lutontoday