Before the Russian invasion of Ukraine, Irina Petrova was the owner of the Mariupol Chihuahua kennel "Iz Doma Petroff" and enjoyed a good life. She told Euronews that she had everything, including a "big beautiful bright house, a wonderful job, Chihuahua dogs, a business." However, when Russian forces attacked Mariupol, Irina's life was almost destroyed.
Russia invaded Mariupol in Ukraine.
When Russia invaded Mariupol, they bombarded the city, trapping hundreds of thousands of civilians. However, Irina Petrova refused to abandon the animals in her care despite the onslaught. She eventually rescued dozens of Chihuahua dogs, taking them to safety. According to Irina, the most important thing is they are alive.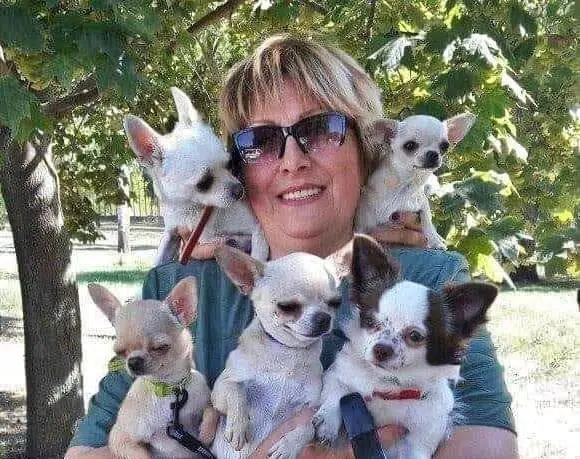 The UN estimates that more than 4,000 civilians have been killed in Ukraine since the invasion began on February 24. However, Ukrainian estimates of the number of deaths are much higher. During the attack, many refugees were forced to leave their pets behind. Meanwhile, shelters and zoos were abandoned, as has happened in many areas of Ukraine.
Moreover, the situation in Mariupol was particularly dire after the Russians surrounded the city in March, and their forces wholly isolated the town from the rest of the world.
How did Irina rescue so many dogs from Mariupol?
Initially, Irina was trapped in the city for a month while caring for her bedridden mother. However, Irina moved to her daughter's house after her mother died in her sleep. However, she shared that home with more than 40 other people. She recalled that people were all confused and didn't know what to do. She explained:
First, the light disappeared, then communication and water, and the gas disappeared the last – life began to be primitive.
Reportedly, those trapped in the city struggled to survive. For instance, young people in the shelter collected water from cars and boiled it for safety. Meanwhile, food bought on the black market had to be rationed daily. However, Irina continued to care for the Chihuahua dogs, facing bitter cold and artillery fire while visiting the dog shelter every few days.
Get the latest Chihuahua Buzz
Meanwhile, after weeks of living so precariously, Petrova was able to join an evacuation column of cars, fleeing the city. However, she refused to leave the animals behind. She said she rushed to the shelter and took dogs from all the enclosures, putting them in her station wagon. Irina made sure to leave no one behind as they headed into the unknown.
Moreover, the evacuees took a considerable risk as the roads were peppered with landmines and were regularly bombed. However, after three days, Irina reached safety in the town of Zaporizhzhyha in Ukraine. However, she said not everyone was so lucky, as five cars following them were wrecked. Now, she and the dogs were safe but still homeless in a strange city.
We cried when we escaped and saw the Ukrainian flag and soldiers.
Chihuahuas are being rehomed.
Fortunately, Irina's friend posted the dogs' story on Facebook, and offers of help came in. At this stage, 10 of the 30 dogs have successfully been rehomed. However, it was hard for Irina to say goodbye after what they all had shared.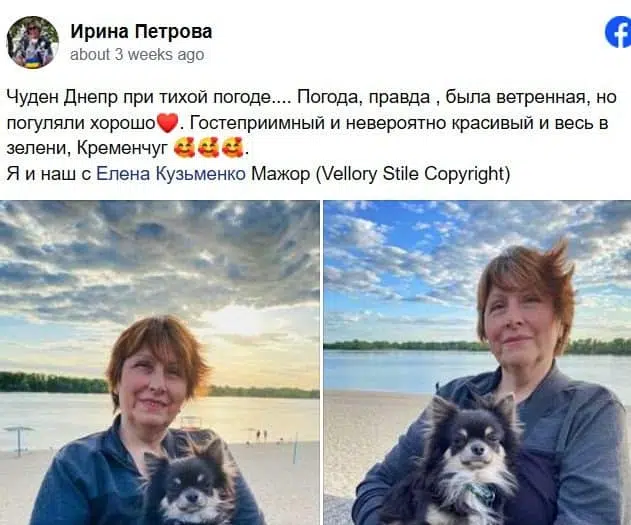 Petrova explained that her heart ached and her soul was torn, and she understood that she owed these suffering animals a happy life.
"I cried for every dog as if I was giving away my child."
Without Irina's bravery, the dogs would likely have died in the shelter in Mariupol. She is currently staying in a summer home with 20 remaining dogs. However, the house has no amenities and won't be suitable for the cold of the coming winter.
Despite this, Irina continues to search for a suitable home for herself and the Chihuahuas. While she believes her Mariupol home has been destroyed, she says they will one day return.