Witnesses saw men toss six Chihuahuas from the window of a moving vehicle Tuesday in Wayland Township. As if throwing them wasn't horrible enough, they had to go on and make things worse for the pups.
A witness told Allegan County Sheriff's Office five of the six dogs died at the scene. They named the sole survivor Lucky Lulu, and here's her story below.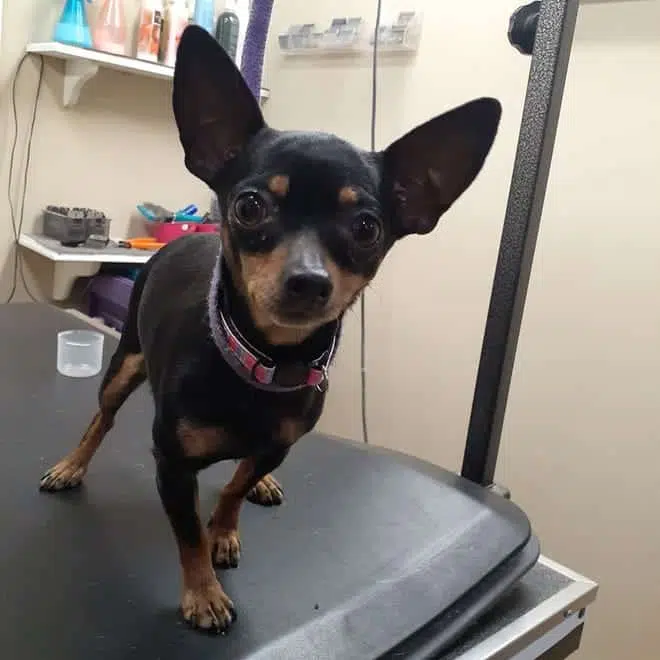 Lucky Lulu is currently at Pet Klips of Wayland. There, she's receiving her much-needed care and love. We just hope that she feels better soon!
Get the latest Chihuahua Buzz
Officers responded to an animal abuse complaint at around 4:30 p.m. Tuesday near the 400 block of 124th Avenue. According to Allegan County Sheriff's Office, the vehicle was a 2004-2006 silver Honda Odyssey van going westbound on 124th Avenue while throwing the dogs out the window.
The passenger looked like a slim white female between 20 and 30 years old with long blonde hair and missing teeth. The driver is reportedly a white male, small with missing teeth and long dark curly hair, between the ages of 20 and 30.
Source: freep