If you've been around in the last decade, you'll know that this small, courageous dog breed is famous for coining the phrase "Yo Quiero Taco Bell." What was once a well-known catchphrase has now become a relic, but whatever happened to the renowned dog called Gidget?
Small, energetic, and warm, the Gidget chihuahua has been known for being an excellent mascot for Taco Bell. Since its first preview in the "Burger Wars," the Taco Bell dog won our hearts with her extra-adorable media presence. The pop-culture immediately took hold of the Taco Bell commercial with chihuahua and capitalized on numerous gadgets. As soon as Gidget got a hold of her fame, there were hundreds of Taco Bell chihuahua toy models, magazine articles, and other accessories.
However, many human advocacy groups talked about how Gidget was a mere stereotype of the Latin community, and her hyperbolic is offensive. Unluckily, her spotlight was quickly dimmed away, leaving the poor dog to be retired from the entertainment industry. There was a widespread rumor that the Taco Bell chihuahua commercial was disrupted because the dog died, but that rumor was false up until that point. The Gidget chihuahua had lived a vibrant life, enjoying the advantages of her extensive check from Taco Bell. From delicious treats to playful toys, this dog had tried them all – until it was time to let her out.
Get the latest Chihuahua Buzz
What was the ending of Taco Bell's successful campaign didn't prove to be an epilogue for Gidget. On the contrary, she would star in the Legally Blonde two film, playing the role of Bruiser's mother. The furry angel's co-stars talked about how much fun it was to work with the lively animal and just how professional she was in all production stages. The naughty dog also appeared on GEICO's commercial, but the local news didn't properly reach her presence.
In 2009, it was reported that the talented chihuahua had encountered a stroke in the home of her trainer – Sue Chipperton. As unfortunate as that was, Gidget's owners had to put her down so she wouldn't suffer from the aftermath. As her trainer explained, she was fifteen at the time but had lived a full life. Gidget was later cremated, and her trainer was left with her ashes. Sue later took part in a press release to mourn the withered star, where she would go on to say that "all her fans will miss her." And indeed, she was.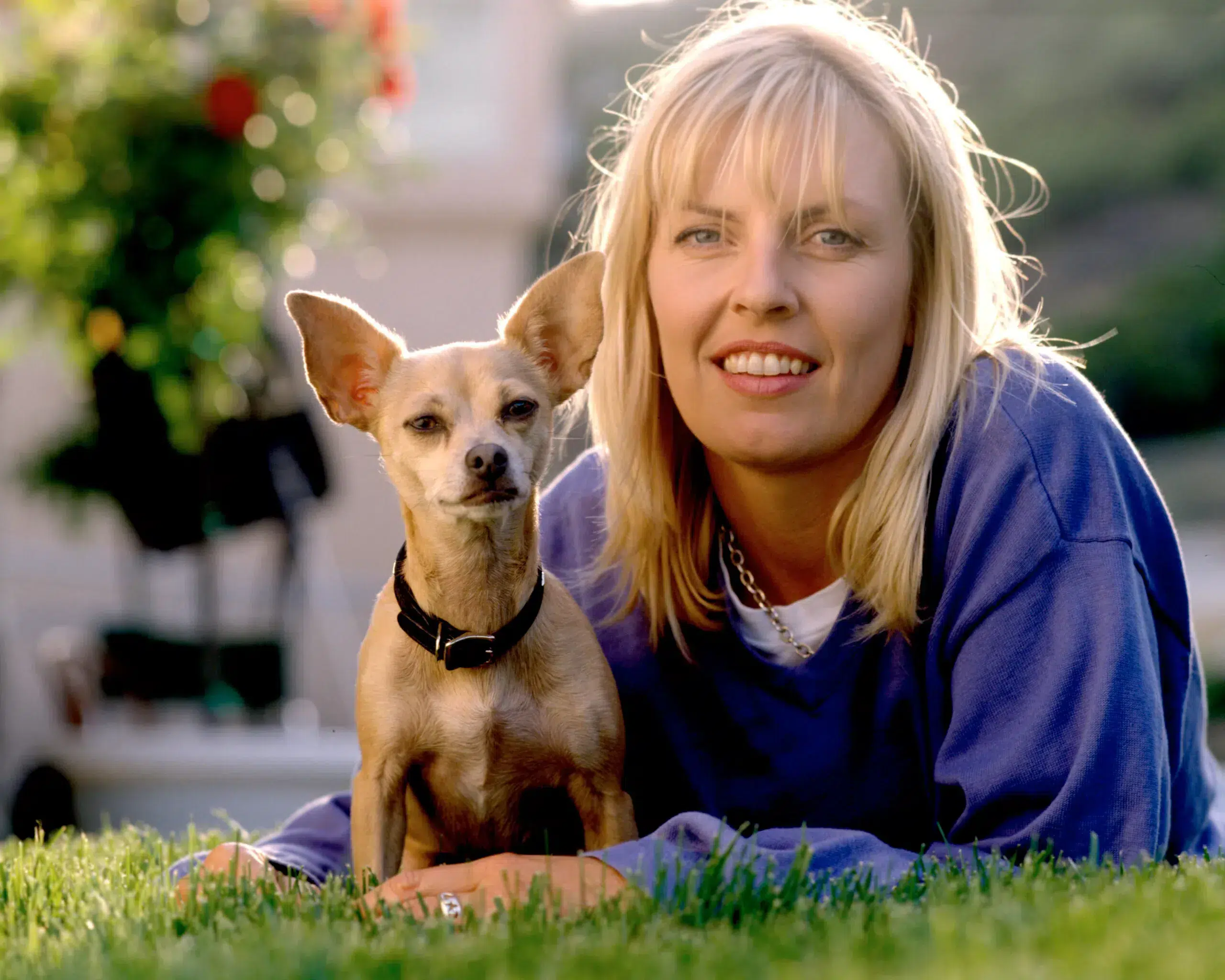 While Gidget's short but full life makes us sad, it should also give us an insight into what it means to have a chihuahua. They will be like your shadow wherever you go, and you can rest assured that they are happiest when they have someone home with them. Chihuahuas love affection – they love giving it and receiving it, so you'll never be left without it. Light on the wallet and adaptable to all living situations, the chihuahua is an excellent choice for families worldwide. As long as you let them have the spotlight and attention that they need, you'll always have a happy pet by your side.