In lonely pandemic times, housebound San Franciscans coped with stay-at-home orders and social distancing through puppy love: Practically everyone adopted a dog during the early months of the pandemic, and shelters across the Bay Area saw canine adoptions skyrocket in 2020.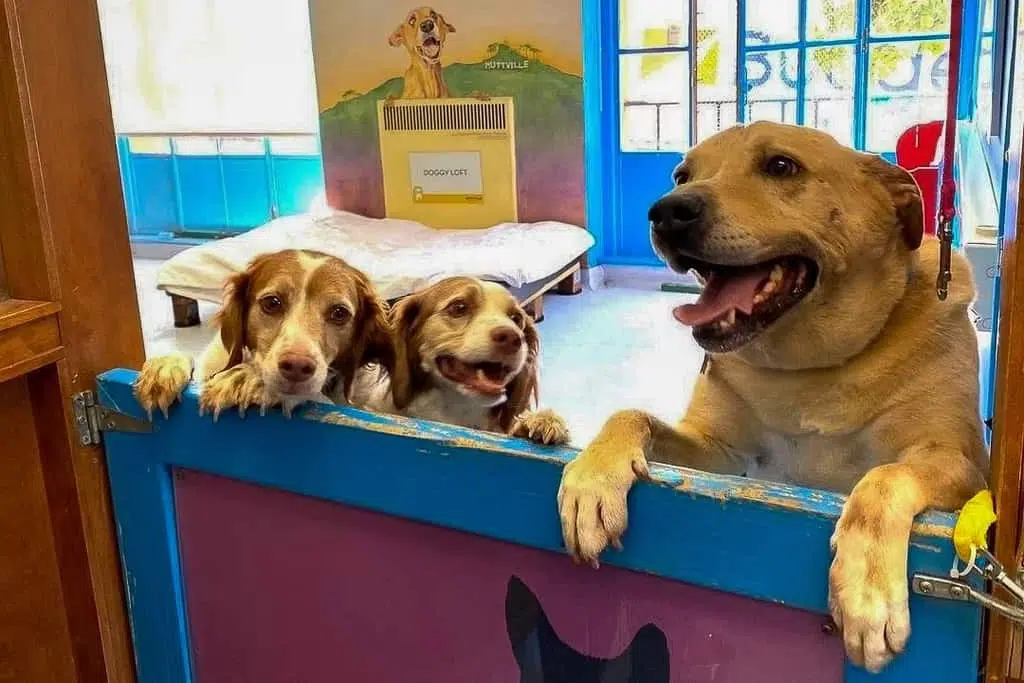 But now that pandemic restrictions have lifted, and companies have reversed work-from-home policies, many pandemic dog parents are finding it harder and harder to spend time with their pups so much so that some shelters are seeing more and more owners surrender their dogs. 
"People are going back to work, they realize they don't want to leave their dog alone, and they feel horrible," said Sherri Franklin, founder and CEO of senior dog shelter Muttville. "People are saying, 'I don't have the time, and it is not right for my dog to be alone.'" 
It's not just owner surrenders that are on an upswing; adoption rates haven't grown fast enough to meet the booming population of strays, dog custody situations, owner-surrenders, or transfers from other Bay Area shelters.
The result? Total intakes at local shelters have shot past pre-pandemic levels, and dogs are being turned away at stuffed shelters across the country. In SF, local adoption centers have had to turn new pups away as adoption rates lag.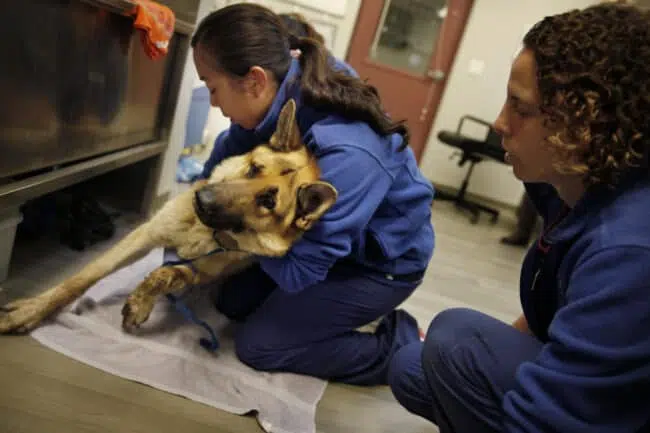 What's Driving SF's Shelter Overpopulation Problem? 
Animal rescues, adoption centers, and even SF Animal Care and Control (SF ACC) say that there isn't one single cause for the current overcrowding crisis. Instead, numerous pandemic-related and financial challenges sit at the root of the problem.
"We have more surrendered dogs now, and that's starting to become more of a factor with economic reasons or people moving out of the city," said Deb Campbell, a spokesperson at SF ACC. 
It's expensive to own pets, and with rising inflation, many San Franciscans may hesitate to bring another pet into their lives. Pandemic puppy owners also find it difficult to afford pet care when they return to work: SF dog owners report that pet boarding prices are increasing. Owners are scrambling to find affordable care as demand rises and daycares fill.
One theory that has prevailed in canine control circles holds that slowing spaying and neutering services during the pandemic led to a boom in the stray dog population. A 30% decline in spay-neuter surgeries in 2020 meant that, nationwide, over 3 million dogs missed these necessary reproductive measures. Leading to rampant reproduction and clogged shelters. 
Dog Intake Types at San Francisco Animal Care and Control
'Custody' acquisitions at ACC skyrocketed in 2022, with nearly twice as many intakes this past year than before the pandemic.

Added to that, a curious boom in "custody" situations individuals have to give up their animals because of an arrest or death, for example, hit SF last year. SF ACC cares for these pets while an owner cannot, and these intakes might result in the reunification of a pet with its owner. SF Animal Care and Control reported an 84% uptick in custody intakes in 2022. 
Get the latest Chihuahua Buzz
Other causes for concern? Pandemic-related owner-surrenders, in which people give up pups they can no longer care for. These intakes declined at the ACC during the pandemic but rose to pre-pandemic levels last year. 
Are Adoptions (or Lack Thereof) To Blame?
These factors pushed local shelter capacity over the edge. Inundating them with a never-ending stream of dogs some of which can't be adopted quickly because of legal ownership hurdles. 
"Adoptable dogs are not what are clogging shelter systems," Campbell said. "These other categories of dogs are part of our work." Both ACC and Muttville say that the influx in these kinds of surrenders has pushed ACC to beg San Franciscans to delay giving up their dogs until kennel capacity opens up.

"Probably once a month, we put out a [social media] post saying. 'Please, if you can, delay surrendering your dog because our kennels are full,'" Campbell said.
"In the past week, we were so packed that we had to get dogs out to more rescue groups and adoption partners."
Animal care advocates also say that the blame cannot be squarely placed on a post-pandemic lull in shelter adoptions. Instead, adoptions have remained surprisingly steady but haven't picked up quickly enough to meet the supply. With some pups sitting in shelters for months at a time. 
"We haven't seen a real drop-off in adoptions, but we have seen at Muttville anyway that they're taking a little longer," Franklin said. "But we're still the same amount we adopted last year." 

Nonetheless, Animal Care and Control saw a slight dip in its Live Release Rate (LRR). Or the number of animals that enter and leave the shelter alive. The LRR in the 2021-22 fiscal year sat at 91% for dogs, a 4% decline from the previous year. 
Big Dogs, Big Problems
San Francisco used to have a big, tiny dog problem at its shelters. With thousands of stray chihuahuas roaming the streets and flooding adoption centers but the pandemic may have reversed this trend. 
Now, shelters are reporting an uptick in big stray dogs and increased difficulty getting them adopted.  
Pitbulls were the most common primary dog breed brought into Animal Care and Control in 2022, closely followed by chihuahuas. But among the 15 most common species, large dogs comprised a much more significant share than their tiny counterparts. 

And it's not just dogs overcrowding local shelters. SF Animal Care and Control had 30-some bunnies up for adoption in October more than the shelter could comfortably. Accommodate and a "great guinea pig giveaway" has hit shelters across the country as the number of abandoned or surrendered small animals skyrocketed in 2022. 

The good news is that shelters across the Bay are working hard to make it easier—and free! to adopt a new pet. SF Animal Care and Control are currently waiving all adoption fees for dogs and cats over five months. And Muttville offers free adoption for senior citizens. 
Maybe don't name your dog Luna there are hundreds of them roaming around SF.