With temperatures set to climb this week, we will all be looking for ways to cool off. And ice cream is the perfect solution for achieving this on a hot summer's day.
But it's not just humans that enjoy a scoop or two. And our four-legged friends do.
Aldi has brought out its dog ice cream in two flavors to cater to canine needs. Just in time for the heatwave.
Aldi is the first UK supermarket to launch doggie ice cream. And their offer is 100% plant-based.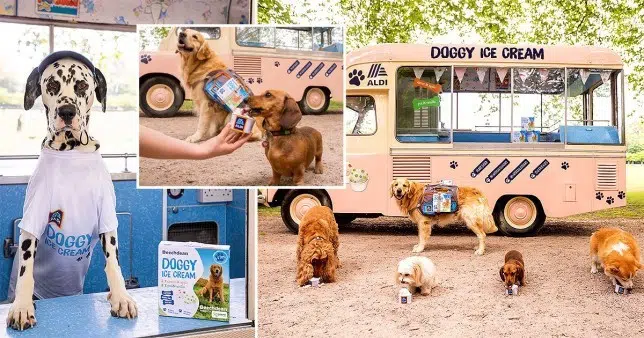 The new Beechdean Doggy Ice Cream will be available nationwide from June 16 at £2.99 for a pack of four (110ml each).
Get the latest Chihuahua Buzz
Owners can pick between pea and vanilla or apple and carrot for their puppies – and the ice creams are made with natural fruit and vegetables.
So they are nutritious as well as delicious.
To mark the new launch, Aldi has partnered with local sweets vendors across the country to get the frozen goodies to pups.
This weekend, dogs can snap them up at ice cream vans in Brighton, Essex, and Scotland.
If you want to cool off your dog in this hot weather, we suggest that you and your dog visit Aldi. Your dog will be very grateful for this gift.
But how do we know which flavor our dog prefers? Show it in the photo.