A Florida Chihuahua, found cemented to a sidewalk for days, is now recovering after suffering from multiple medical conditions. Tri-County Humane discovered the dog stuck to a sidewalk on Yamato Road in Boca Raton on Jan. 23.
The animal shelter believes the poor pup had been there for days and was "left to die." "The smell was unbearable," the shelter stated on Facebook. "This didn't happen overnight [sic]. How long was it going on? How long until it was too late? Did he reach us in time?" The shelter named the dog Trooper.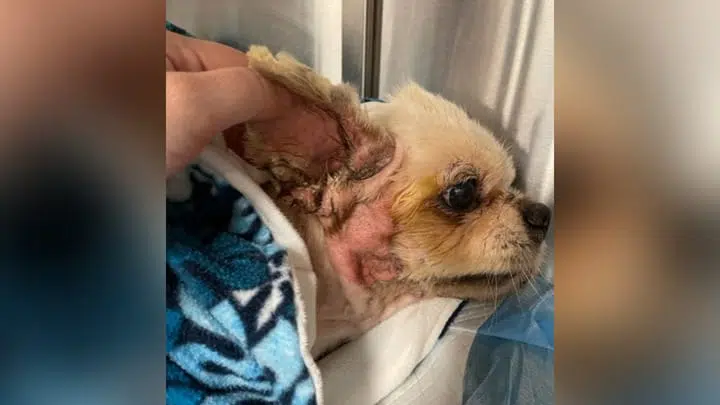 As Trooper's rescuers shaved him down, they noticed maggots crawling from his fur, overgrown nails, and severe tooth decay. The Florida Chihuahua then underwent hours of grooming, Keto shampoo baths to heal urine and fecal burns, and several tests.
Get the latest Chihuahua Buzz
The shelter discovered that Trooper had 22 medical conditions, including paralysis, heart murmur, corneal ulcers, an enlarged prostate, worms, severe periodontal disease, ear infections, and a urinary tract infection.
The shelter has already spent more than $2,500 on the dog's medical expenses and is asking for donations to fund his treatment. The fundraiser has already raised more than $16,000 as of Monday morning.
The organization said Trooper needs to see a specialist to determine if he can regain his ability to walk.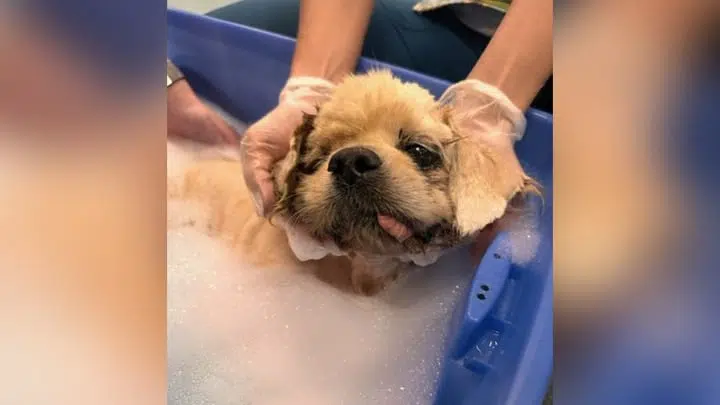 Source: Fox News