An old princess Chihuahua with a long tongue that draped out of the side of her mouth was the last pet on the request list. The OHS Second Chance team was working with their partners from the Siskiyou Humane Society.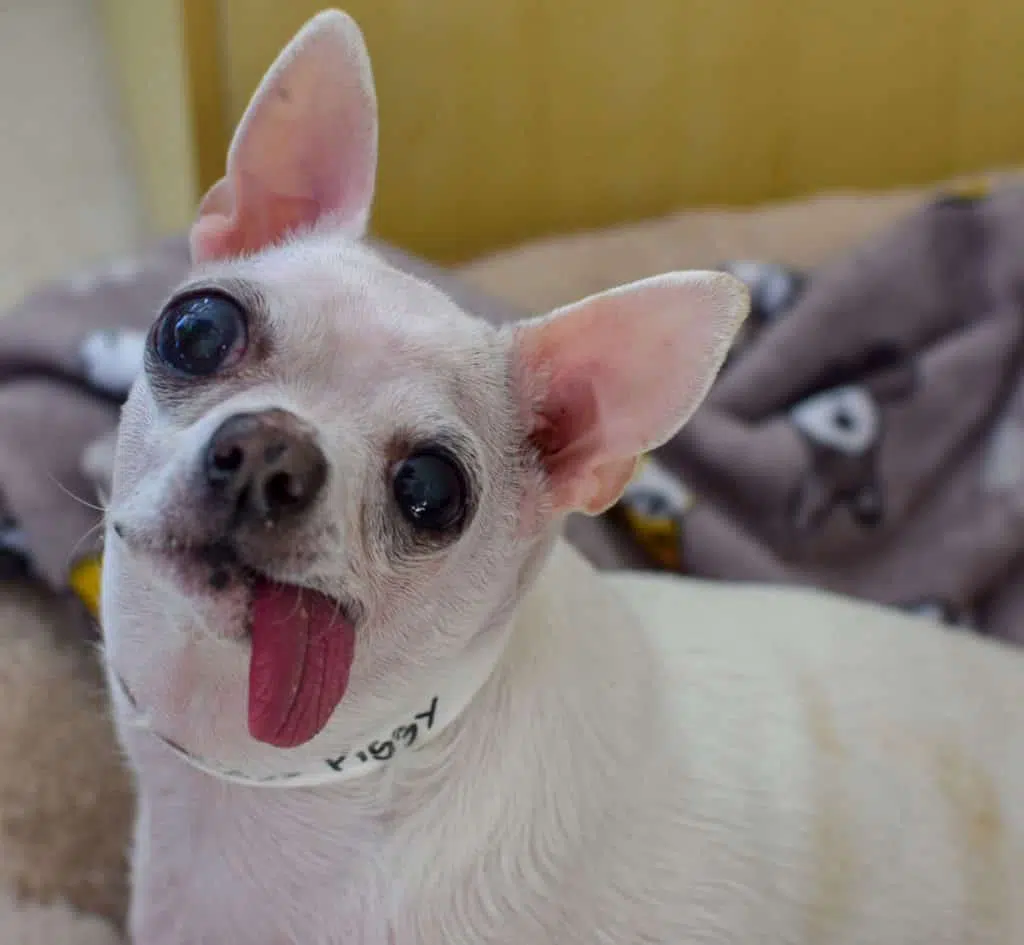 Princess Piggy had lived with her elderly owner, whose health was beginning to fail. Luckily, a Meals on Wheels volunteer helped care for Princess Piggy when she made her daily deliveries. Princess Piggy's owner passed away at home, leaving this elder chi alone and confused.
She was brought to a local animal control facility by a family member who requested she is euthanized. While Princess Piggy was old and had some health issues, she was spunky and happy. The shelter workers reached out to OHS, hoping to give this little dog a second chance.
A Dream is a Wish Your Heart Makes
When Princess Piggy arrived at OHS, she was placed in a foster home to ensure she was healthy enough for adoption. She had an enlarged heart and a heart murmur, but it was clear that this funny little lady still had some living to do.
Princess Piggy immediately caught the attention of Michelle and Danielle when they came to OHS. It was Danielle's birthday and all she wanted was the opportunity to help a dog with special needs. She met Princess Piggy, and the connection was immediate.
Get the latest Chihuahua Buzz
"There was an instant spark with her," says Danielle. "There was something special about this dog."
Their connection was also unique. Danielle and Princess Chihuahua share a similar medical condition. Danielle also has an enlarged heart and a heart murmur. "Adopting her was meant to be," adds Danielle.
The pair began to focus on getting healthier together. "She is the reason I get more exercise. This wonderful little dog has helped me take better care of myself." Princess Piggy has made great strides, walking five times daily and slowly losing weight. Danielle has noticed a change in herself too. "I feel better and have stopped drinking soda. We help each other."
Happily Ever After
Princess Piggy has also endeared herself to the rest of Danielle's family. Her partner Michelle, two sons, dog, and a guinea pig have all been charmed by the Princess. Their nine-year-old son Max will sit and talk to her while he plays video games.
George, the guinea pig, loves to play with Princess Piggy and cuddle up when she sleeps. Danielle is sure Princess Piggy is happy with all the love and attention in her new home. "I swear she smiles when she hears our voice," Danielle says.
Princess Piggy's "happily ever after" is a fairy tale ending for a dog whose days seemed numbered. Her new chapter and second chance showcase the magical connection that can happen between people and pets.
"She's so attached to us; it's like she been with us her whole life," says Danielle. "I never thought we'd have this strong a bond. She has changed my life."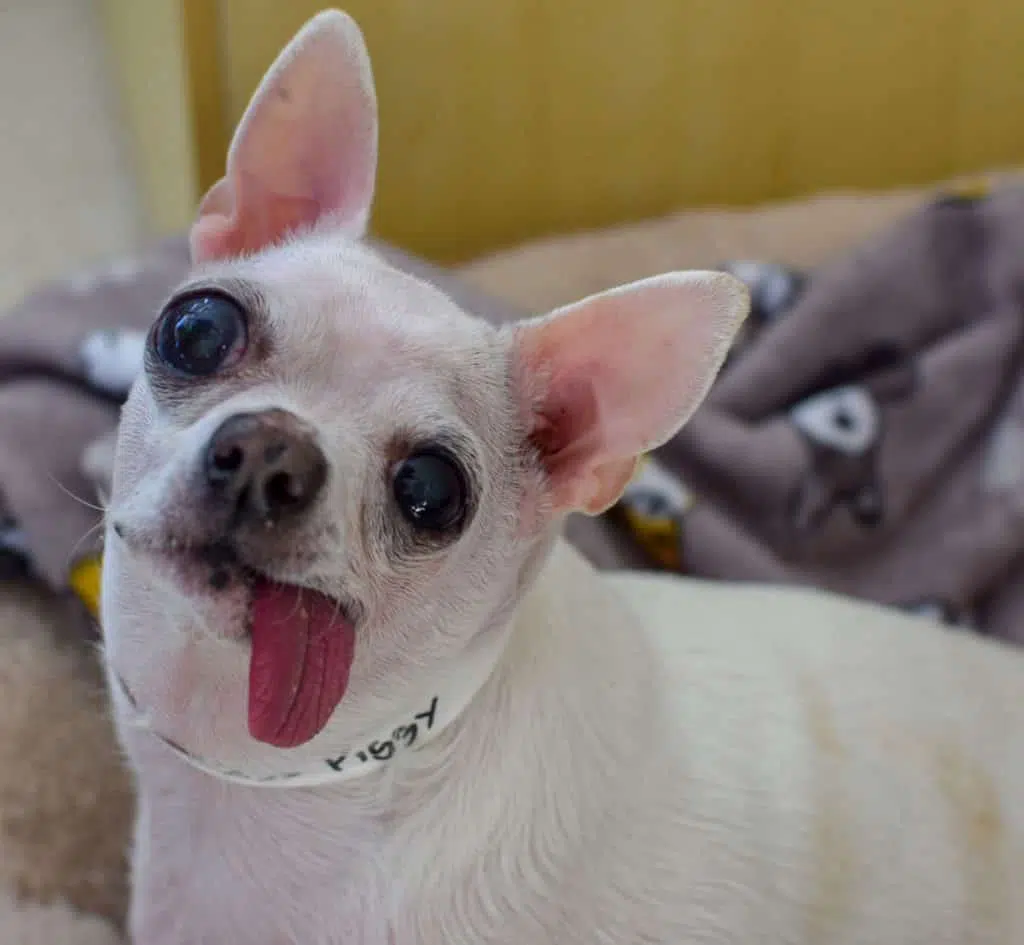 Source: oregonhumane