We have to admit, being on lockdown has made us a lot more prone to the odd sniffle or two. We've found ourselves getting teary-eyed over everything. From newborn babies to that moment when we can't find a matching sock in the laundry pile. But, this little boy crying tops it all.
If that's all sounding very familiar to you, then brace yourselves. This video of a little boy crying over a Chihuahua is the sweetest thing you'll see today!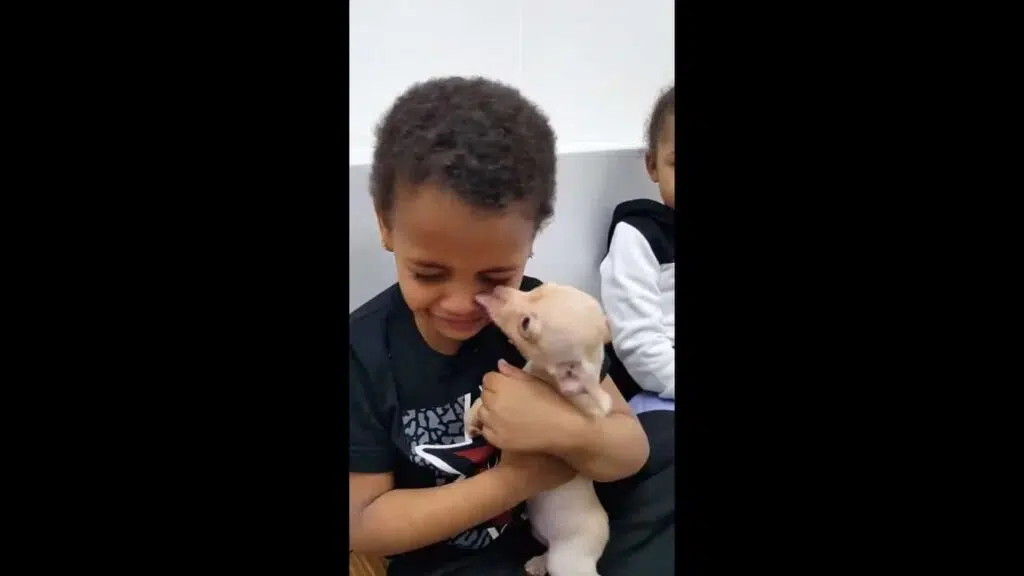 Kids only tend to cry when they're upset about things. But this sensitive little soul is feeling highly emotional about just how darn cute animals can be
The sweet little boy can be seen holding a Chihuahua puppy in his arms whilst he bawls his eyes out. His mom speaks from behind the camera. She asked, "What's wrong, son?" To which the little guy replies, "She's just so beautiful!"
He continues to cry and cradle the little pup lovingly in his arms.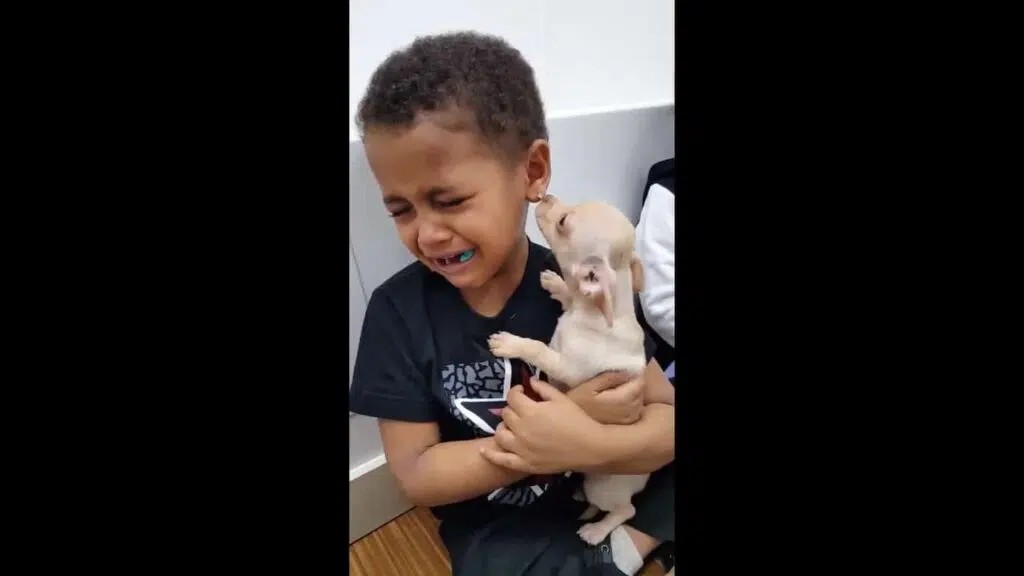 As if the moment couldn't get any sweeter, the Chihuahua pup appears to be concerned about the little boy's crying, and she knows exactly what to do to make things better!
Pushing herself up onto the little lad's chest, the caring pooch kisses the boy's face before attempting to lick away his tears.
Get the latest Chihuahua Buzz
It's as if she's saying, "There now, this will make it all better."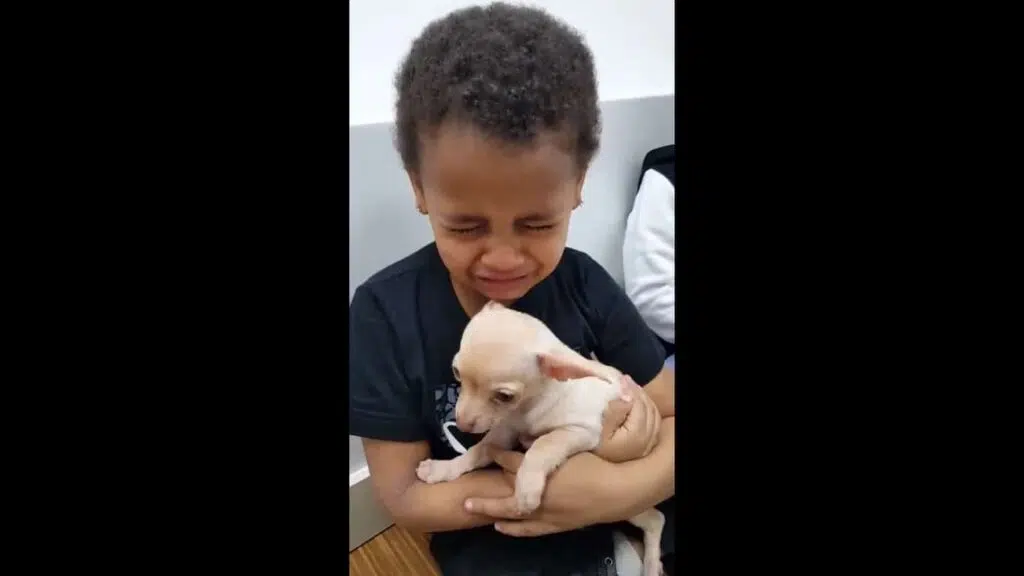 Unfortunately, the sweet pup's affection seems to have the opposite effect on the little guy, who becomes overwhelmed with the entire cuteness of the situation and cries even harder.
The adorable video was uploaded to Facebook by Mia Anelli, CEO, and founder of INsight Animal Rescue in Los Angeles, and it became an instant viral sensation.
Watch the full video below to see the little lad's adorable reaction, and don't forget to have those tissues on hand!
The video is viral, and people just can't deal with the cuteness!
One user commented, 'Really cute that the puppy keeps licking the young boy even as his cries,' whilst another said, 'This little chap will become a good man in future. Very rarely an animal lover like him can be a bad human being.'
Others wondered if the little boy has been able to adopt the puppy, with one person commenting, 'Aww, what a sweet little boy. mommy needs to get him a puppy. That little puppy just loves him, he won't stop kissing him.'
Another user agreed, saying, 'OMG please tell me they adopted this dog for the little boy!!!'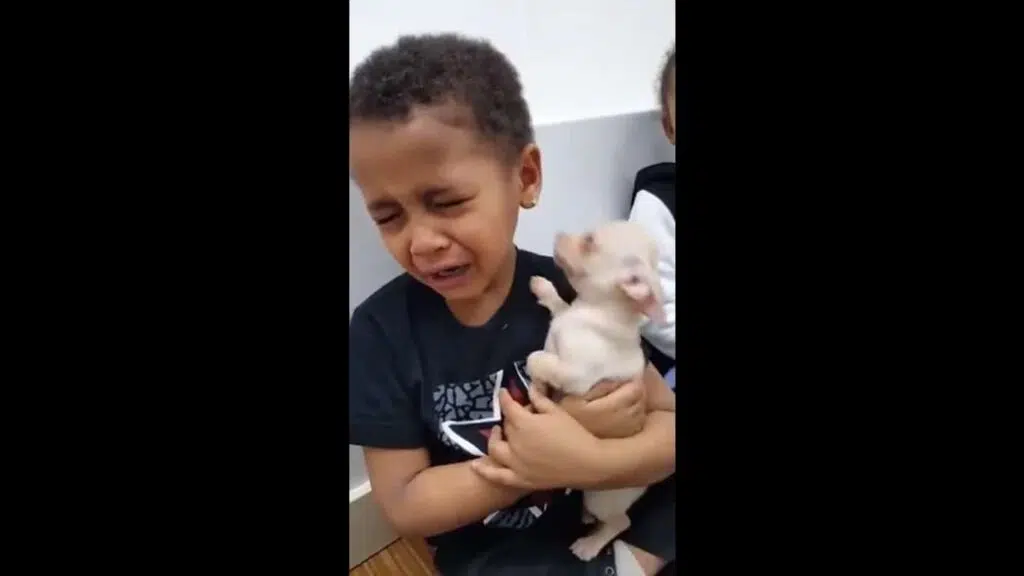 For now, it remains a mystery to whether the little boy's family adopted the sweet pup, but after watching this video, we think it would be crazy not to!
This little guy is clearly a huge animal lover, and there's nothing more special than the bond between an animal and a human.
We know that this adorable pair would be the best of friends.
---