Everything changed for a senior Chihuahua named Scooter when his person passed away. He tucked himself in lonely every night and waited for a family.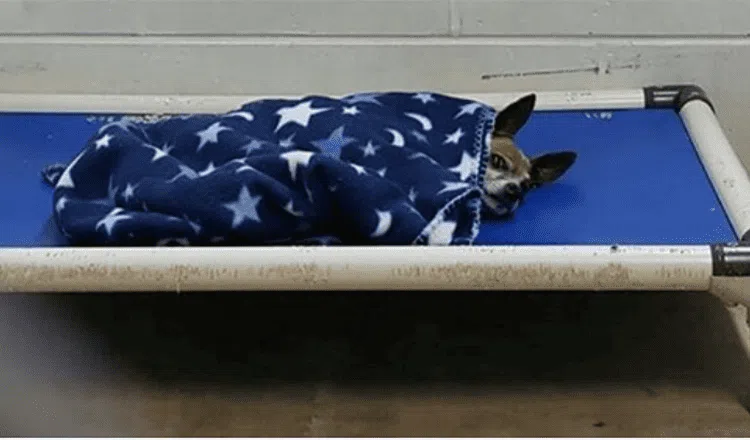 Suddenly, instead of being a dog tucking himself in at his own home, he was in a shelter for homeless animals. Scooter pulled up a dark blue blanket with white stars over his little body to comfort himself and tucked himself in.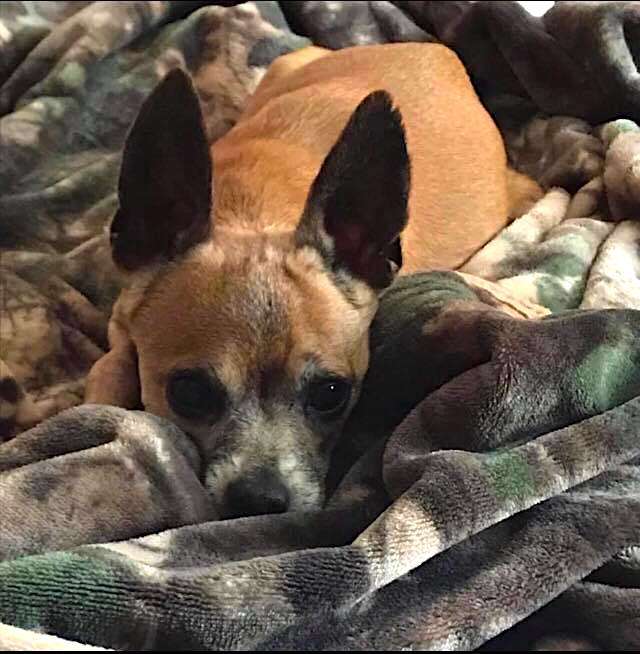 Only Scooter's worried little face and his pointed ears, standing up sharply at attention, sticking out of the little bundle he'd made for himself. There are so many dogs in shelters just waiting for their forever home. It can be a lonely place without family to give them the love they need to find comfort.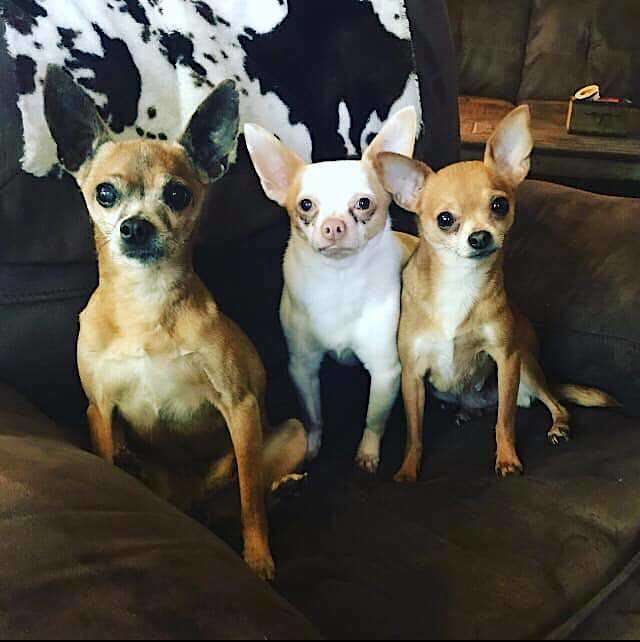 One photo showed the heartbreaking ritual one shelter dog went through every night. An image that won hearts all over the internet and led to him finally getting a happy ending.
The Story of the Dog Tucking Himself In
Scooter the Chihuahua was 12 years old and had a hip injury: senior dogs and dogs with disabilities tend to have more difficulty finding homes. Workers feared Scooter would spend the rest of his life in the shelter. But as the dog tucking himself in waited every night, Scooter found a way to comfort himself.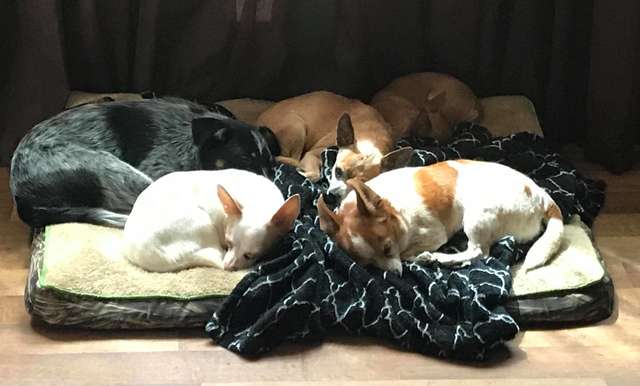 But everything changed when the shelter shared Scooter's photo under his blue blanket. The image went viral with over 3.5 thousand shares on Facebook. Miraculously, it was seen by just the right person. People worldwide started writing to the shelter, offering to give the poor pup a home.
Get the latest Chihuahua Buzz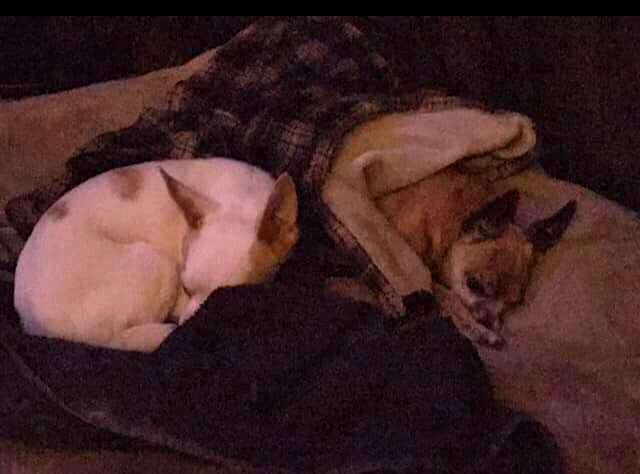 Jessica Lynn Howard, who had adopted two other Chihuahuas from the refuge in the past, was one of those people. I saw Jana's Facebook post, along with the rest of the world, Howard told The Dodo. My husband Tim and I were lying in bed, bringing me to tears. Without hesitation, I showed Tim, and I said. I had to go get him.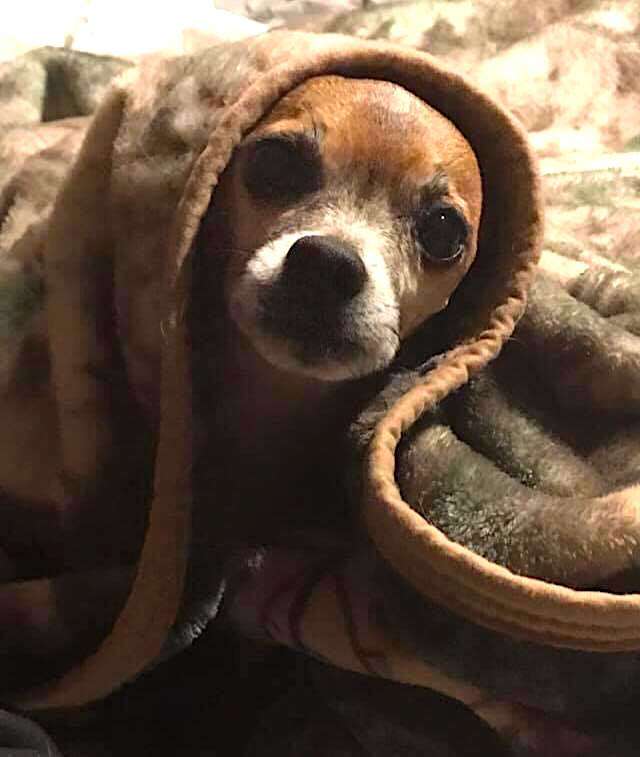 Tim didn't have to think about it for more than a second. Go get him, he said. The first thing the following day, Howard got in the car and drove three hours to the shelter to pick up Scooter and bring him home.
Dog Tucks Himself In – then Gets a New Home
Howard said that Scooter immediately met his new pack and family when we arrived home. It was terrific. Everyone greeted him as if he was their long-lost friend; they honestly acted as if he had always been there. The Howards live on a big farm, so they can easily accommodate their pack of six dogs, including Scooter.
Since arriving at his happy new home, Scooter's personality has started to shine.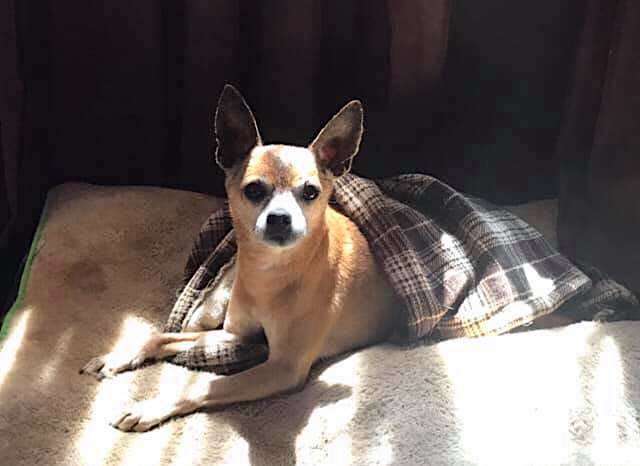 Scooter finally had a loving forever home. But while he finally had a family to tuck him in at night, some old habits die hard: Jessica says he still does it on his own.
When it's bedtime, he still tucked himself in, she said. I've tried to tuck him in, but he would instead do it himself. He has to get the covers just right. It's cute watching him.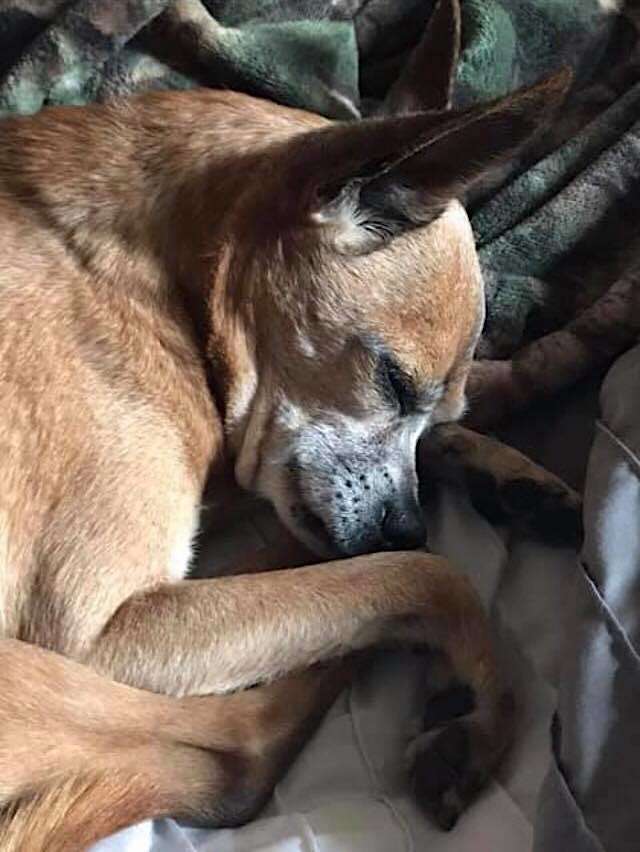 Jessica hopes the story inspires more people to adopt and says it shows how a powerful image and story can go a long way in getting a dog adopted. If Scooter's story can help inspire someone to adopt or to donate to the Humane Society of Branch County or their local shelter, She told The Dodo. It shows what one little senior dog can do.
He moved an entire world with just a single post! That is beyond amazing. We're so glad this poor chihuahua finally has a forever home! Share this fantastic story!