Chihuahuas are fun, feisty, and anyone who shares life with one (or more) knows how precious they are. Such is the case for this adorable pint-sized Chihuahua.
What Chihuahuas lack in size they make up for in personality. Hermes the Chihuahua is an example of how loving and devoted this small breed can be.
His mom loves to give the pint-sized Chihuahua kisses and the tiny pooch shows his mom how much he adores her, too.
Get the latest Chihuahua Buzz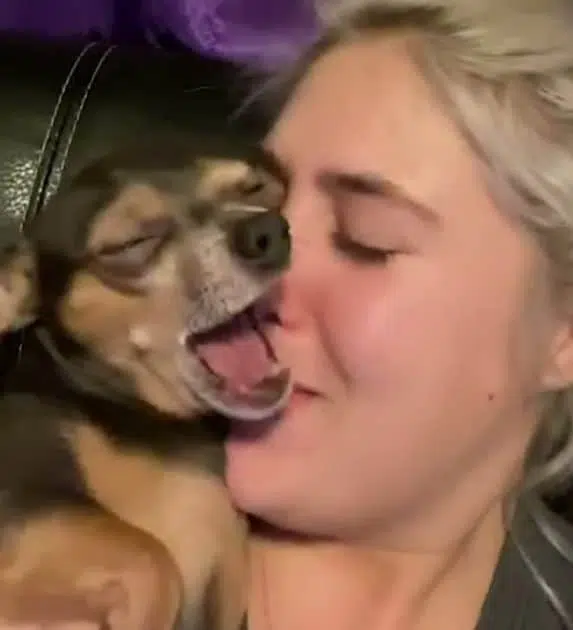 Whenever his mom says "yum yum yum" and gives her pup kisses on his face, he howls and smiles the entire time!
The Pint-Sized Chihuahua
Hermes starts out with a big bellowing "arooooo" when his owner shares her love and smooches. It gets better as the video goes along because Hermes even closes his eyes to take it all in.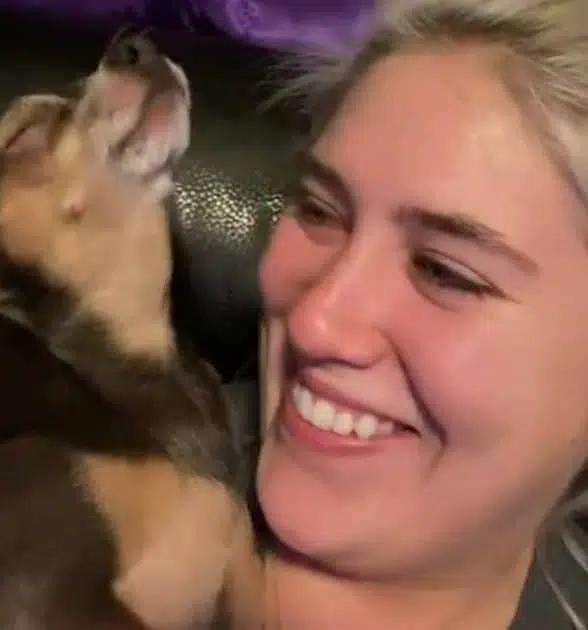 This pint-sized Chihuahua has no problem showing the world what he feels in his heart. Our wish is for every dog in need of a home to find one and be doted upon like Hermes. And, if you're in a position to make a pup as happy as this, don't hesitate! Adopt a sweet little Chi now and turn your life upside down, for the better.
---