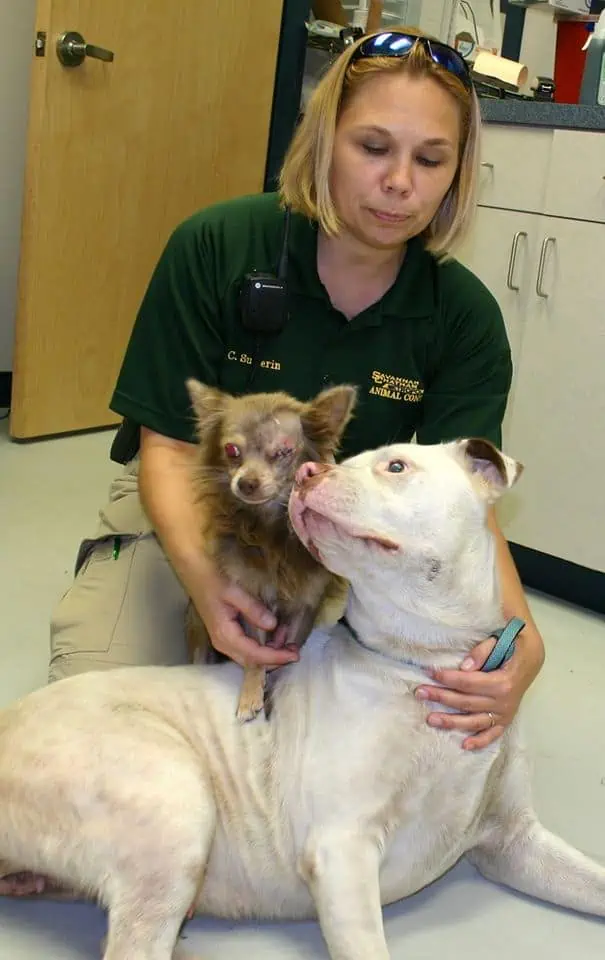 Joanie, the pit bull was discovered carrying an injured little friend — Chachi the Chihuahua — inside her mouth, around a Savannah, Georgia, neighborhood.
Animal control officers found Joanie putting Chachi down from time to time, to lick the Chihuahua's badly infected eye. Chachi "appreciated the attention," according to the Savannah-Chatham Metropolitan Police Department's Facebook post on the pair.
"It's not every day we get to see such devotion between two special dogs like this," Animal Control Officer Christina Sutherin is quoted as saying. "They are both such sweet animals. But the relationship they share just sets them apart."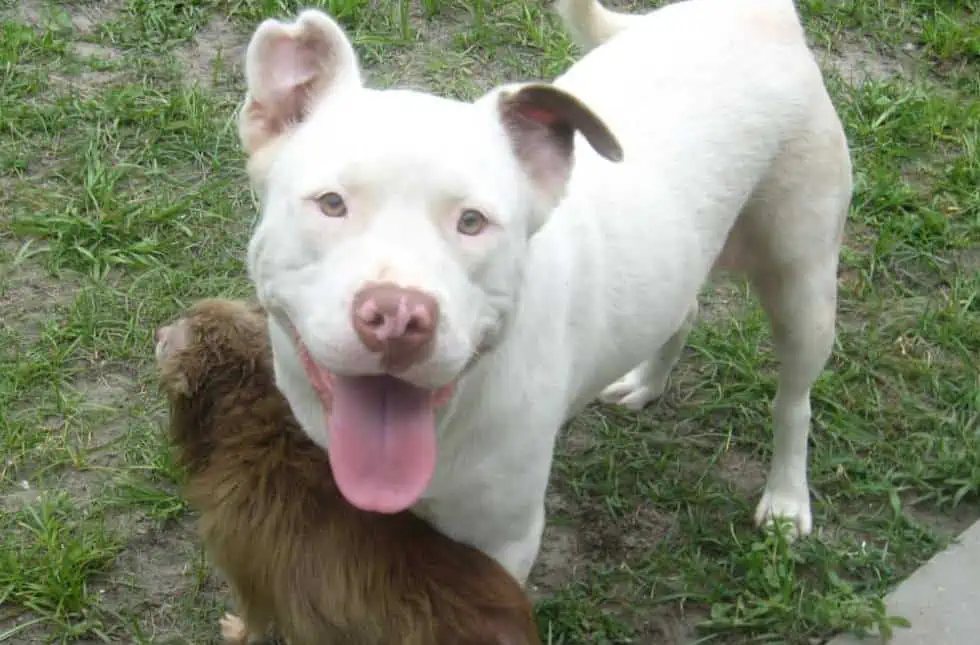 Shelter veterinarians had to remove Chachi's bum eye, and so Joanie has been living separately from her companion while he convalesces — though Sutherin tells HuffPost that the two still "get together-time daily."
"Staff is amazed at the dedication and love these two have for one another," says Sutherin.
Get the latest Chihuahua Buzz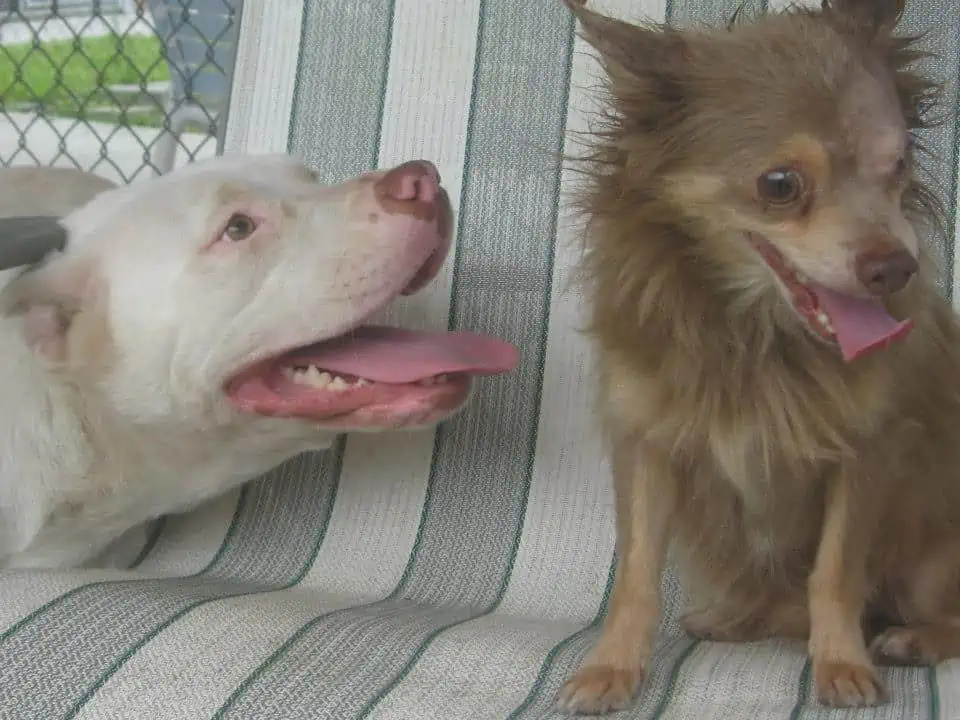 At first, police expected Joanie and Chachi's owner to come forward; since no one has yet claimed the pair, the new hope is that the pups will be adopted together, into a family with lots of love — but maybe without any other dogs.
"Neither one seems to care about another dog they are exposed to, only each other," says Sutherin. "They truly appear to be soul mates."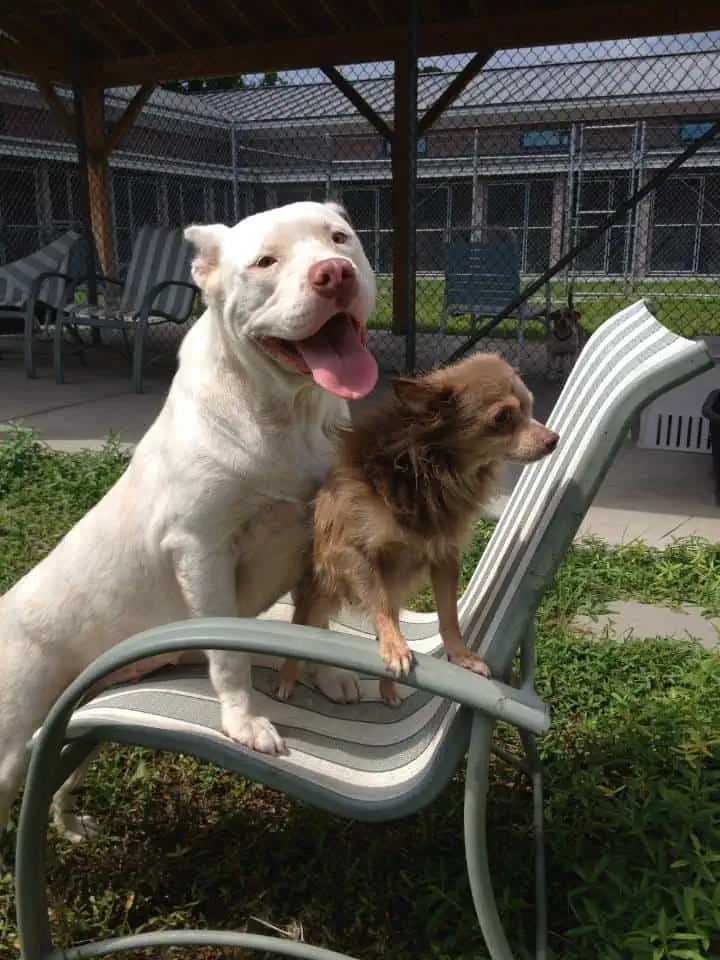 After a week, Joanie the pit bull and Chachi the Chihuahua "are going to have Happy Days in Florida!," in the words of the Savannah-Chatham Metropolitan Police Department.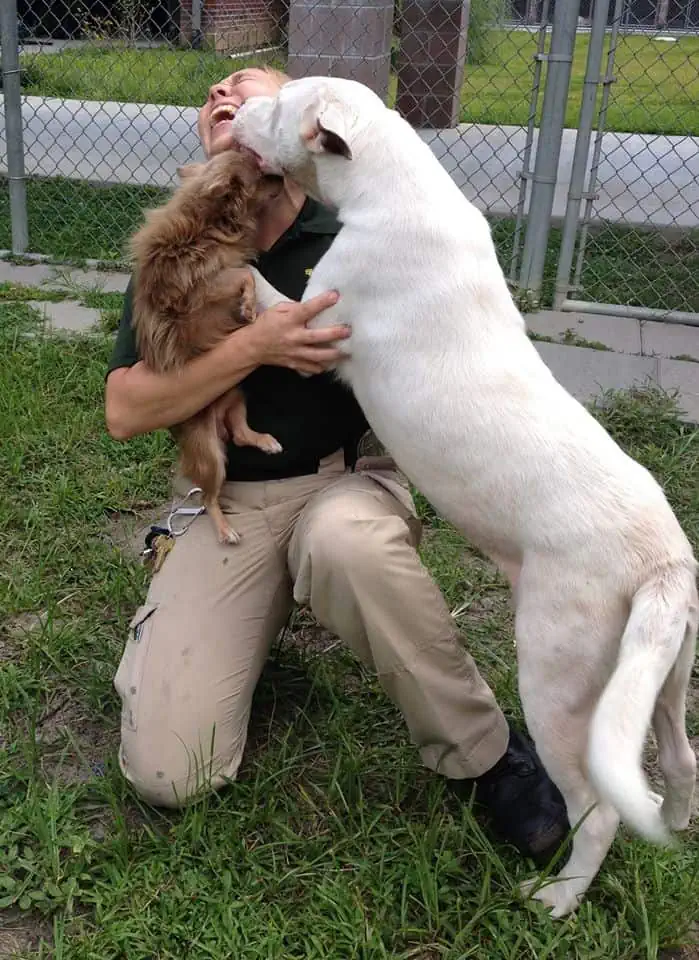 Someone — the name hasn't been released — from the Sunshine State is adopting this special pair. The move is likely next month.
And just to make it all a little sweeter, here are some photos of the pups after they got the good news: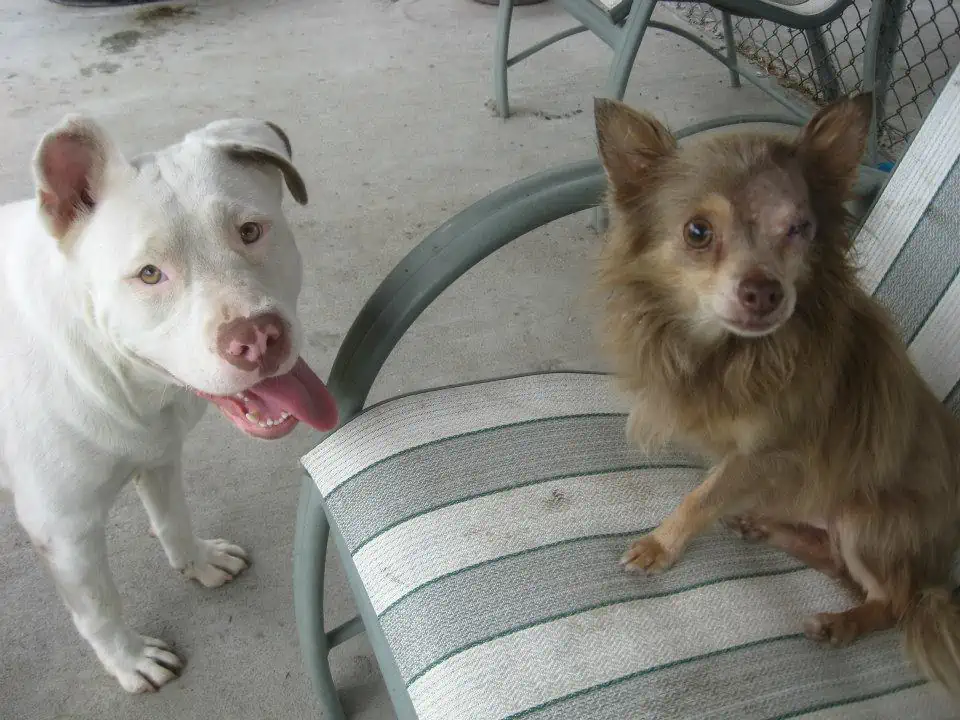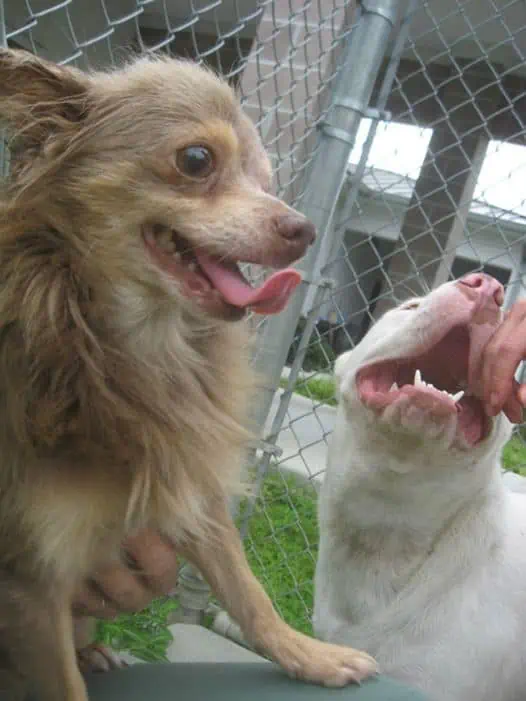 It's an old story but a lovely one! If anyone would like to share stories with us? Please use the comments section, we will make a nice story for you and spread to millions of our community.
---
---