Chihuahuas are a blessing and make our lives complete, and they are there to console us when life gets tough. Chihuahuas give us a reason to smile and get out of bed, so that is why saying goodbye is hard.
Losing a loved one takes a toll on the heart, but losing three loved ones in a short time is beyond devastating. Sandra Bullock lost her father in September and then both of her dogs weeks later.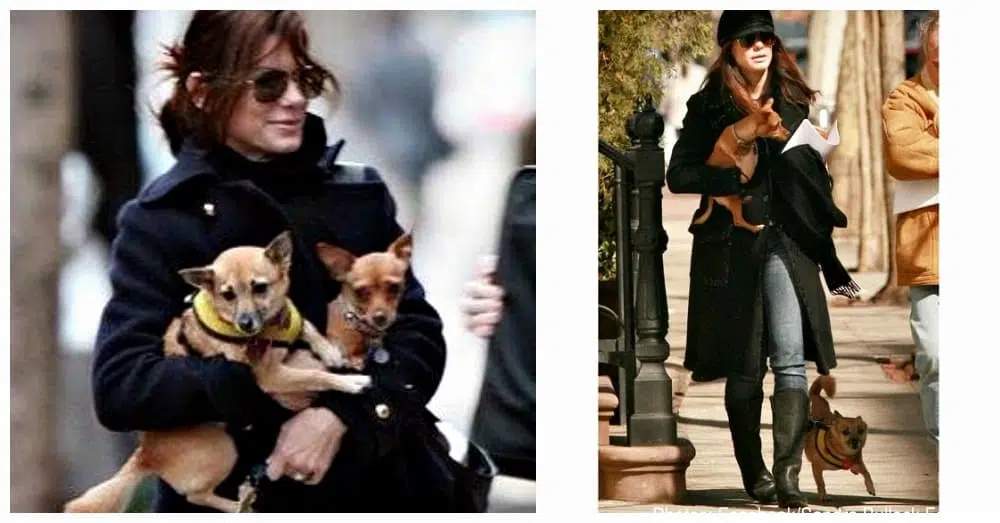 The actress, who is not a fan of social media, shared her devastating news at the ELLE Women in Hollywood celebration on Monday night. She told the audience that she had just lost both of her chihuahuas, Poppy and Ruby. She said, "It's been a crappy few weeks. My dad and dogs died, so I don't feel like being nice!"
The two pups went everywhere with her, even on movie sets. Poppy had three legs, while Ruby had 2. At the 2010 Golden Globes, she opened up about her beloved dogs, "if it has four legs and is perfectly okay, it's got to have some emotional problems. Any dog that is missing something is welcome in our house."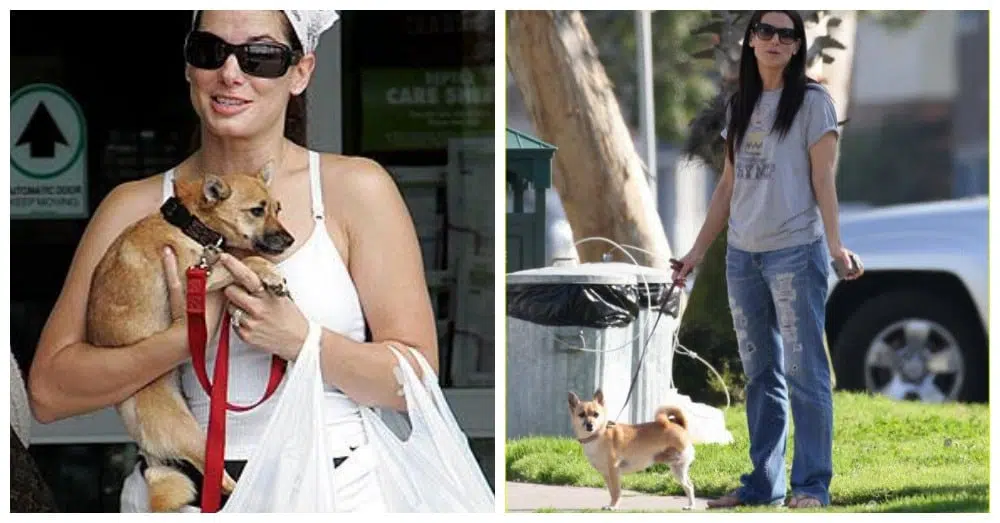 Although some may have seen the dogs as different, they were normal to her. She didn't mind the extra work and said the dogs had no idea they were different.
Get the latest Chihuahua Buzz
Poppy, a Chihuahua-Pomeranian mix, lost a leg in a car accident. Bullock described the feisty dog: "If a man gets within five feet of me, she goes after him. She has no idea she's only 9 lbs." The actress rescued the pup from a rescue in Long Beach, California.
Ruby, a Chihuahua mix, walked upright like a person since she was missing two legs. "Ruby is missing her front two legs, but she walks upright as we do, and that's exactly how she goes to the bathroom. It's like watching a drunk sailor," she told People. The special needs dog was also a rescue.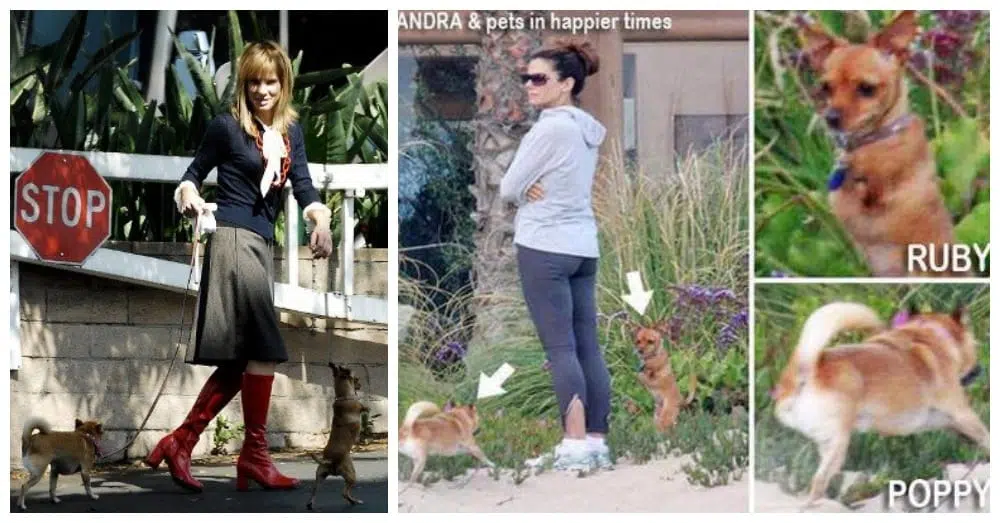 Bullock roasted honoree Sarah Paulson at the Elle celebration stating, "Just like I didn't like the dozens upon dozens of roses with little white poppies intermingled in them (she sent) mere hours after I put my dog to sleep, whose name happens to be Poppy. So if that is the type of person you want for your icon, then I think you have chosen well."
Paulson replied, "You being here tonight means so much to me because I know how much you hate leaving the house."
Understandably, she is having a tough time, and she is grieving and seeking comfort from her boyfriend,
Bryan Randall. Thank you for adopting two special needs dogs. We are so sorry for your loss.