While out of town for several weeks one winter, a Los Angeles family was horrified to learn that a little chihuahua mix managed to sneak into their backyard while a repairman was there. The dog had become trapped with no access to food, water, or warm shelter.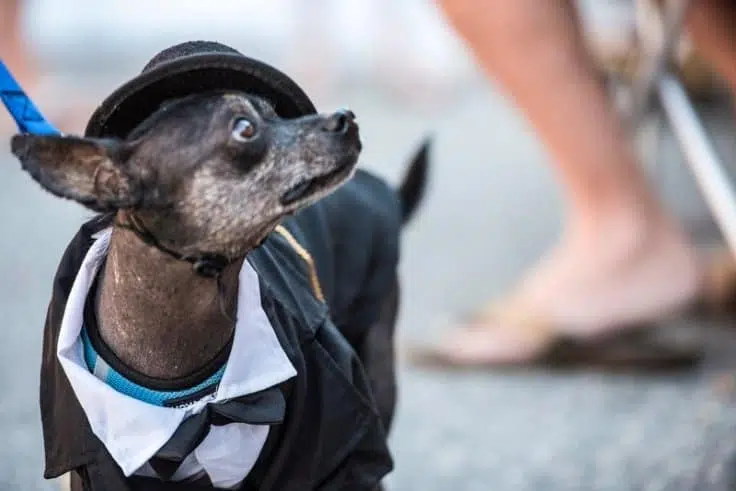 Who discovered the dog?
A family friend discovered the pup, weak from hunger and thirst, unable to walk, and shivering on the back porch while checking on the house. It had been nearly three weeks since the friend snapped photos of the sad dog. And the family shared them with neighbors through Nextdoor, hoping to find the owner.
Their post didn't prove fruitful in identifying the dog's owner. But neighbors came out of the woodwork to help until the family returned home. One dropped off a dog carrier with food and water. And another came with more food and an abundance of patience to lure the skittish dog into the page. More neighbors took the pup to the vet to check for a microchip and "puppy sit" for another day.
Get the latest Chihuahua Buzz
Despite the dog making their backyard home for three weeks, the family couldn't keep her. Another neighbor who specialized in rescue dogs agreed to keep the dog, now named Tessa by the community, for a few weeks. The neighbor spoiled Tessa with food, water, a cozy pink sweater, and tenders, loving care.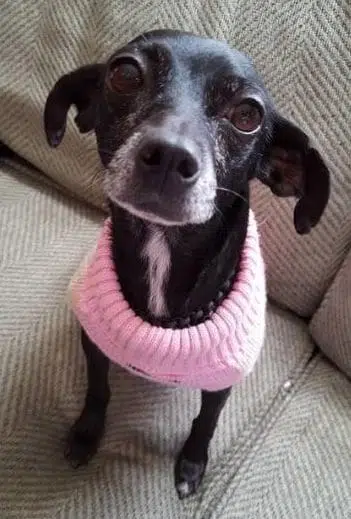 Did the friends join together for the expenses?
Though the vet was willing to discount the price of Tessa's care, the bill still came to nearly $1,500. Neighbors from across the community pitched in to cover her expenses. According to one neighbor, there was "a deep sense of commitment to get Tessa what she needed. And so many were curious about how she was doing."
Neighbors eventually found chihuahua Tessa in her forever home with an older woman who was a wheelchair user. And since all Tessa wanted to do following her ordeal was sit on a warm lap, it was a perfect match. Tessa is now happy and thriving with her new owner.
Nextdoor is known for stories like this, and they've got a new one. Free Pet Directory to help you connect with other dog lovers in your area and keep your pet safer through the power of community.