Chihuahua has earned the name "Cheeto Murphy" after the cheesy snack finally helped capture him after weeks on the run.
Cheeto Murphy was spotted around two weeks ago on a freeway, with the individual contacting the San Diego Humane Society.
Officers unsuccessfully attempted to lure and capture Cheeto Murphy using food traps around the freeway but were unable to get him to safety.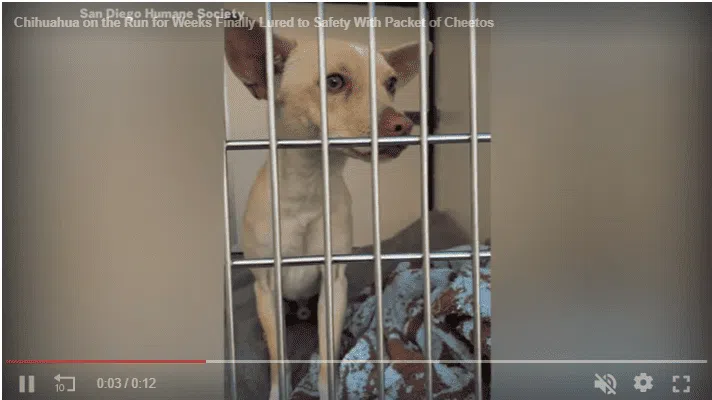 Despite the six different rescue attempts by professionals and even the California Highway Patrol to bring the dog in, it was the help of two women, and a bag of Cheetos came to the rescue.
Linda Lynch and Caroline Brewer were working at their office near Murphy Canyon when Brewer called Lynch to tell her she spotted a dog running wild in the parking lot.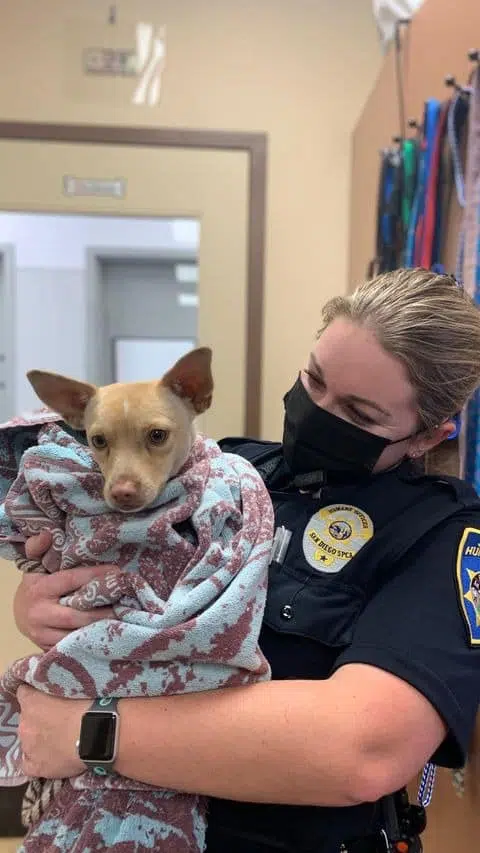 "She said a dog was running through the parking lot without a collar, and could I bring some food down that he might eat?" Lynch told CBS8. "So I opened a drawer and saw a bag of Cheetos. I thought, 'what dog doesn't love Cheetos?'"
Get the latest Chihuahua Buzz
The working duo was able to coax Cheetos Murphy into having the snacks and ultimately to the humane society. Where he's since been named Cheeto Murphy and is being cared for in full force.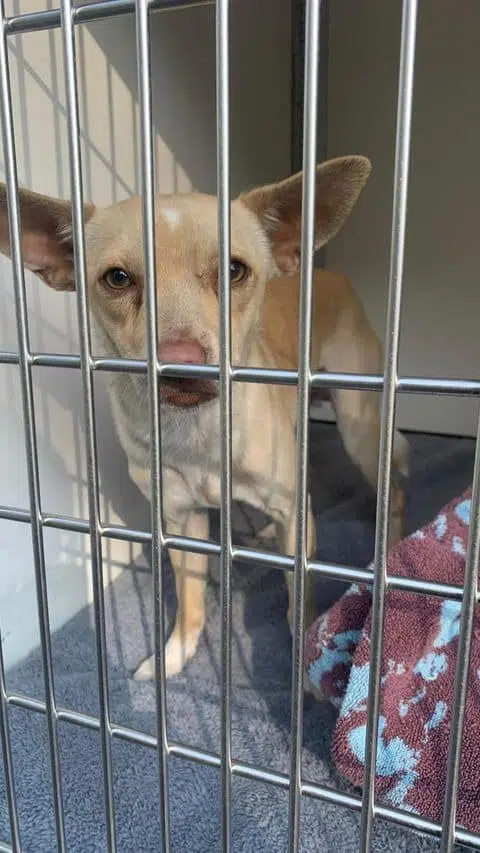 He has to trust someone
"We've been giving him hot dogs. He's going away from Cheetos, and he likes other things now," said Blackburn. "He is sweet. He doesn't want to be fearful, and he doesn't want to be mean, but he needs to trust someone."
Cheeto Murphy is now being held at the Humane Society for four days for an evaluation and hopes that his original owner is claiming him. If not, Cheeto will be put up for adoption to the public unless a staff member gets in first.
"We have a couple of co-workers who think they might be interested," said Brewer. "So if one of our co-workers could adopt him, that'd be a great full circle."
Earlier this month, a dog with a similarly notable name was rescued and successfully adopted. With the dog Betty White breaking Houston Humane Society's application records.
She arrived at the shelter just days after the actress's death on December 31. Betty White, the dog, was found wandering the streets of Houston, a "scruffy little Maltese mix, severely matted in rough shape." Angelina Saucedo, HHS's marketing manager, told Newsweek.
"We knew it was only fitting to name her after Betty White for her strength and resilience," she added.