Police in Marblehead, Ohio, has welcomed an unusual K9 into their department. Police work isn't limited to any one breed, but light as a feather, Zorro isn't taking down perps any time soon.
Still, he has an important job around the Marblehead Police Department, and his fellow officers are thankful for him!
Police Chief Casey Joy tells WCPO Cincinnati that he felt moved to adopt a dog after learning that many were homeless after Hurricane Florence.
The family already has another dog, who detects seizures for the police chief's son.
Get the latest Chihuahua Buzz
They brought Zorro, a 4-month-old Chihuahua mix home, and he has made a positive impact not only on the family but on the community as well!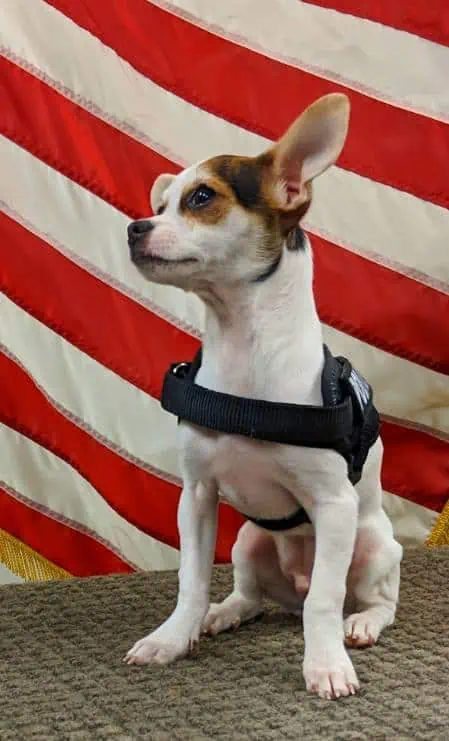 Zorro was sworn in as a mascot and reserve officer for the Marblehead Police Department shortly after his adoption.
For now, his duties include riding along with Chief Joy on patrols and lifting spirits wherever he goes! He wears his very own uniform, which was donated by a Marblehead business owner and is just his size. Like any good dog, he gives both police and public a reason to smile and relax.
"He makes everyone that comes into the police department a much happier person than when they came in – generally – and just bring positivity to the residents that we serve."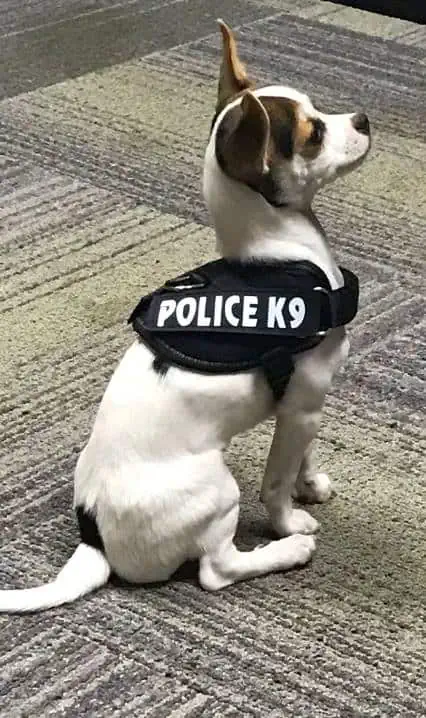 Chief Joy hopes that Zorro will someday be able to spread more happiness as a therapy dog. The plan is to visit nursing homes, hospitals, and other places together in the future, once Zorro has completed his training.