A Vietnam veteran dying of cancer has been hanging onto life for the past week with one last wish to see his lost dog just once more.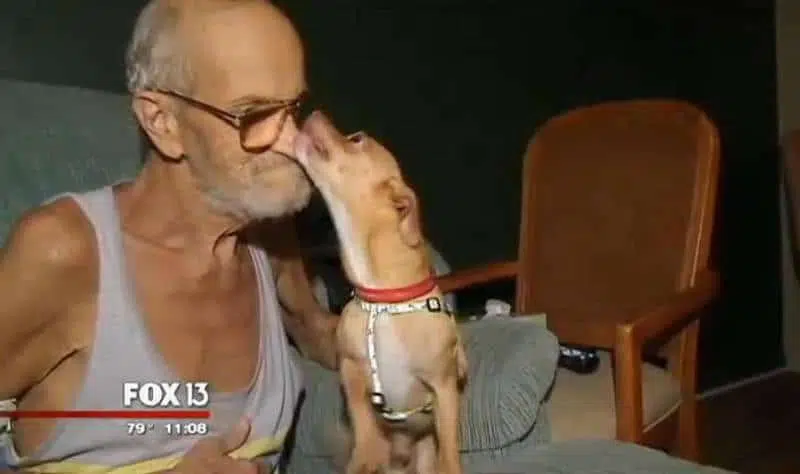 On Friday, that wish was granted.
The joyful reunion of man and pup took place in John Simpson's hospice home in Holiday, Fla. Simpson's rescue Chihuahua, Mr. Cutie, slobbered his owner with kisses. At the same time, the Good Samaritans who brought the pair together looked on.
"I love you too, buddy," the man told his dog.
Simpson's body has lost its fight against pancreatic cancer, and doctors say every new day could be his last.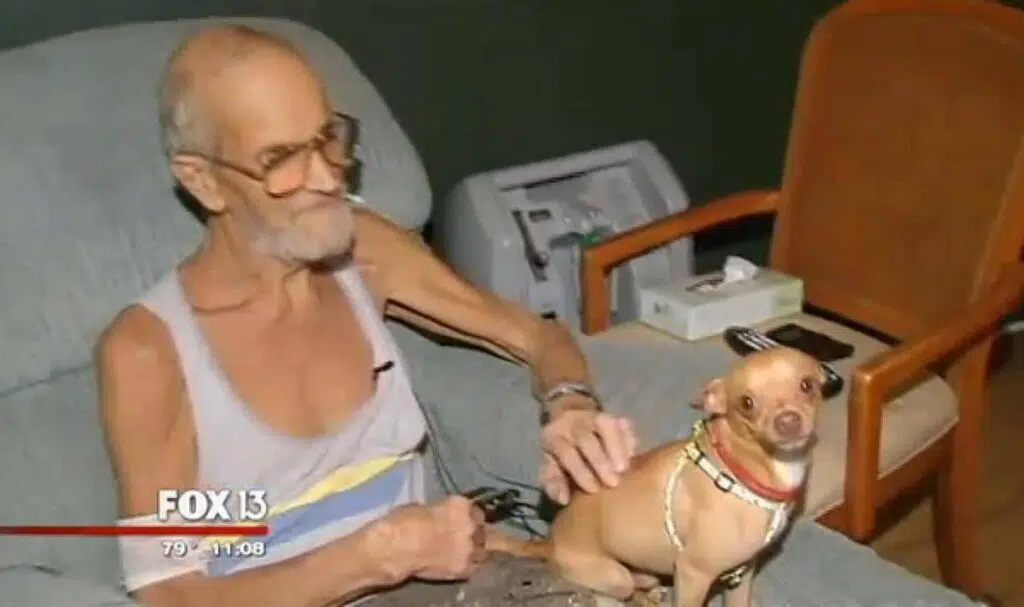 Mr. Cutie has been by his side through all the treatments and the pain.
When Simpson moved into hospice care, it was hard to let his friend go.
"That's what I was living for, going see him," he told Fox 13.
Family friend Ann Marie Gemmel has been taking care of Mr. Cutie. Last Saturday, she took the dog to see its owner at the hospice center for the first time.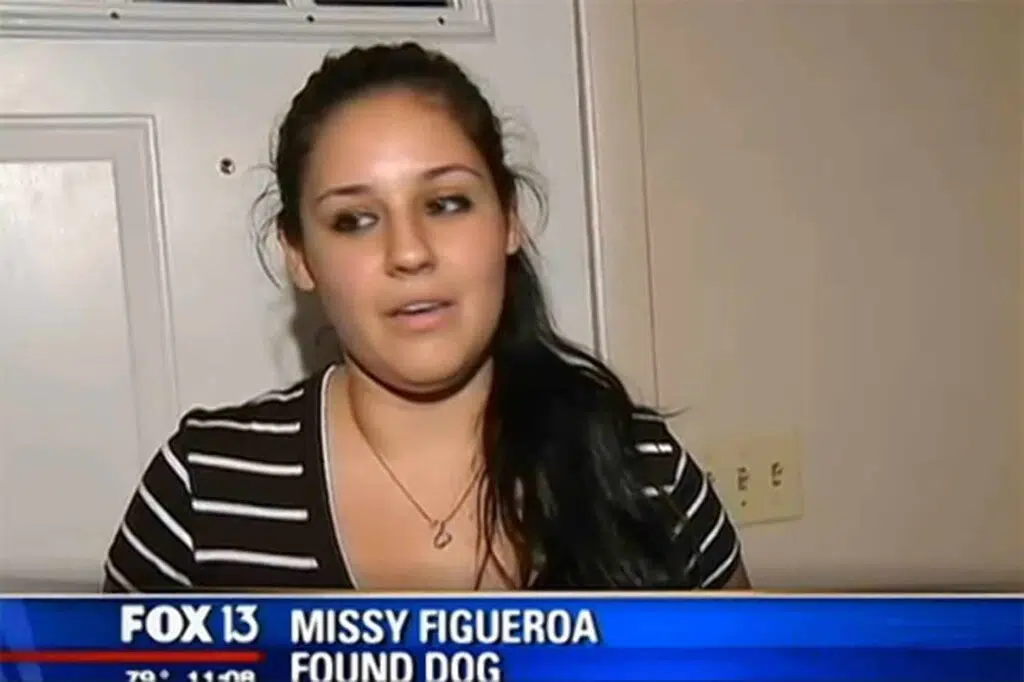 The very next day, Mr. Cutie made a break for it. He sneaked out of his doggy door and dug a hole underneath the home's fence.
"That dog's never tried to dig a hole," Gemmel said. "I think he was looking for John."
Get the latest Chihuahua Buzz
Mr. Cutie was missing for nearly a week. Friends posted flyers in the neighborhood, and local media broadcasted the story. In the meantime, Simpson turned to St. Jude, the patron saint of lost causes.
Then, a Chihuahua that looked suspiciously like Mr. Cutie was spotted running around the neighborhood. The people who found him posted his photo on FidoFinder.com. Missy Figueroa, a Fox 13 viewer, noticed the picture and began to connect the dots. Still, she wasn't sure if this Chihuahua was the right one.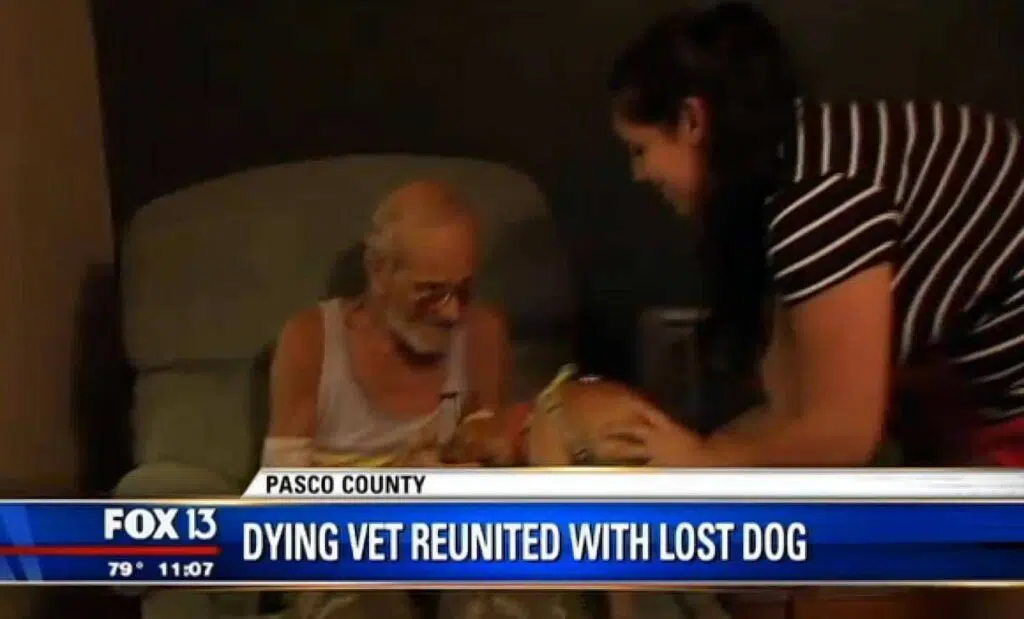 The mystery was solved when Mr. Cutie was reunited with his owner. The dog burrowed into him immediately and then energetically jumped on his lap.
"Seeing this person that I don't even know so excited to see his dog, it just makes me happy that I got to be here for that," Figueroa told Fox 13 through tears.
Simpson is planning to work with his hospice center to ensure he gets plenty of Chihuahua time in the future.
He's realized that Mr. Cutie is his "spark of life."