"He was sweet, warmed up, and you could tell he was friendly. He was just nervous."On a stormy evening last week, Sabrina Wilkerson, a volunteer for Chihuahua Rescue of San Diego County, got a phone call from the owner of a local liquor store.
A scared Chihuahua had taken refuge in the shop, and the little dog had been hiding there for the last two hours.
"The guy seemed like he didn't know much about dogs," Wilkerson told The Dodo. "I said, 'Is he friendly? Will you go near him?' And he said, 'No, I'm not going near the dog.'"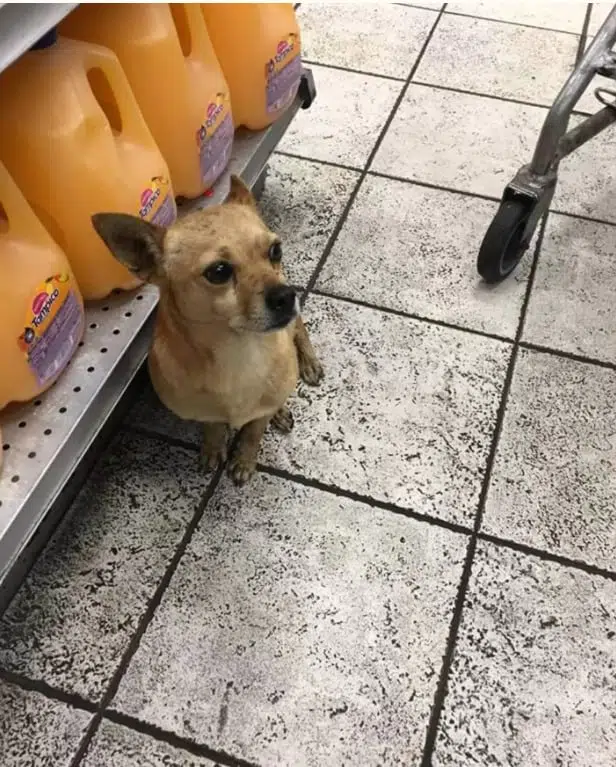 The owner did send Wilkerson a couple of photos of the Chihuahua hiding beneath some orange juice bottles. The dog was wet from the rain outside, and the owner had tried to drape a yellow towel over him.
Wilkerson hung up the phone and drove to the shop. The Chihuahua was still hiding beneath the orange juice when she got there.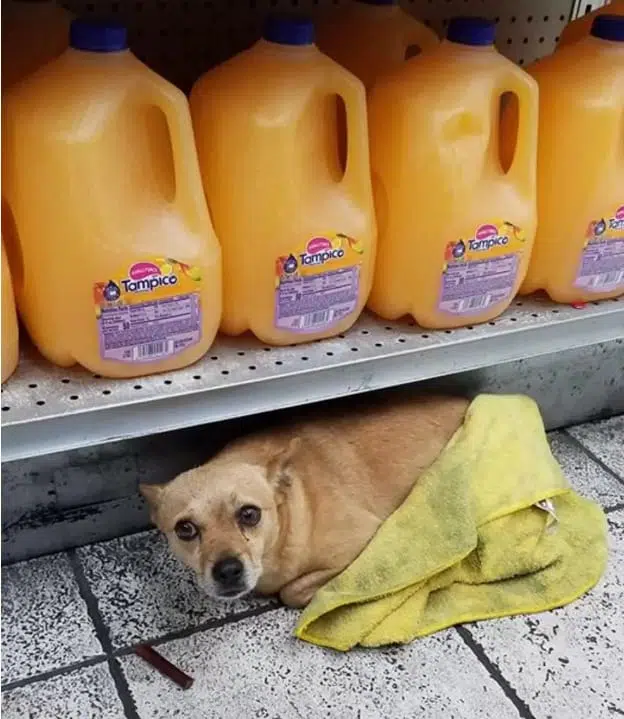 "He showed us his teeth. He was just stressed out," Wilkerson said.
Wilkerson managed to coax the dog out from his hiding place and get him into a crate. Then she drove him to an emergency vet for a checkup and to see if he had a microchip, which he didn't end up having. Then Wilkerson took him home for the night.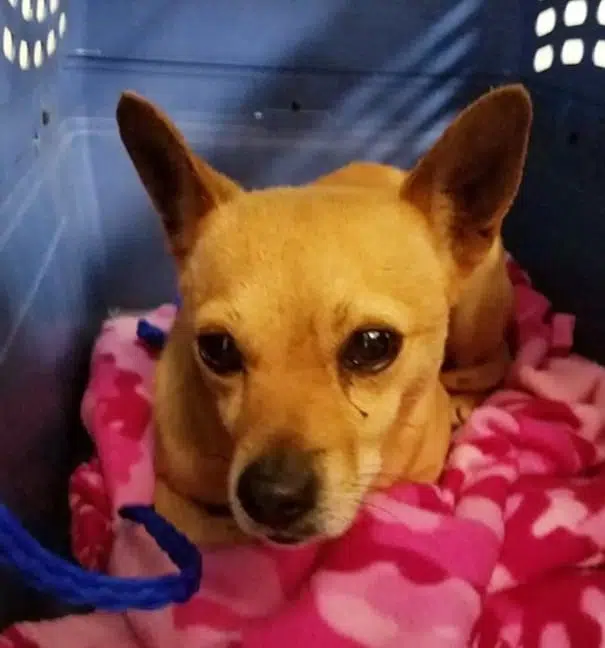 "He was sweet, and he warmed up, and you could tell he was friendly," Wilkerson said. "He was just nervous."
Wilkerson planned to foster the Chihuahua, whom she later named Austin, but he first had to go on a stray hold at the county shelter, per the local law. So the following day, Wilkerson put Austin into her car and drove him to the top — but she made a big mistake.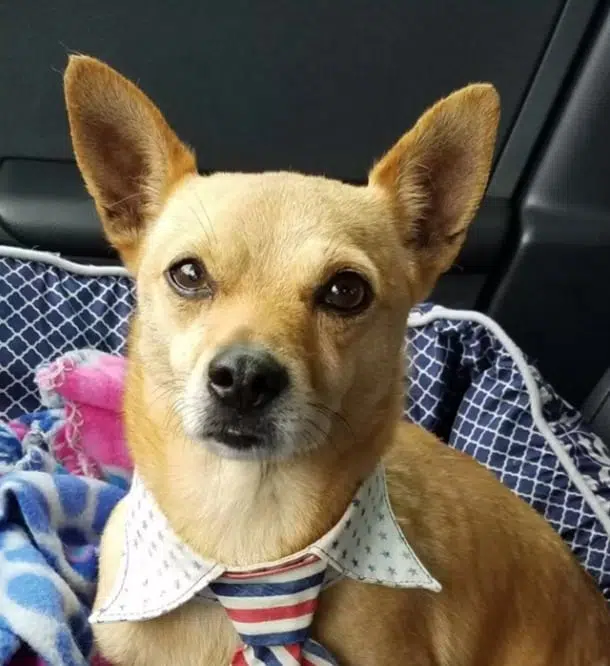 "I didn't take him in a crate," Wilkerson said. "I'd carry him in my arms. I don't know what I was thinking. I'd never done this before with a stray."
Get the latest Chihuahua Buzz
Austin bolted when they got to the shelter, and Wilkerson opened her car door.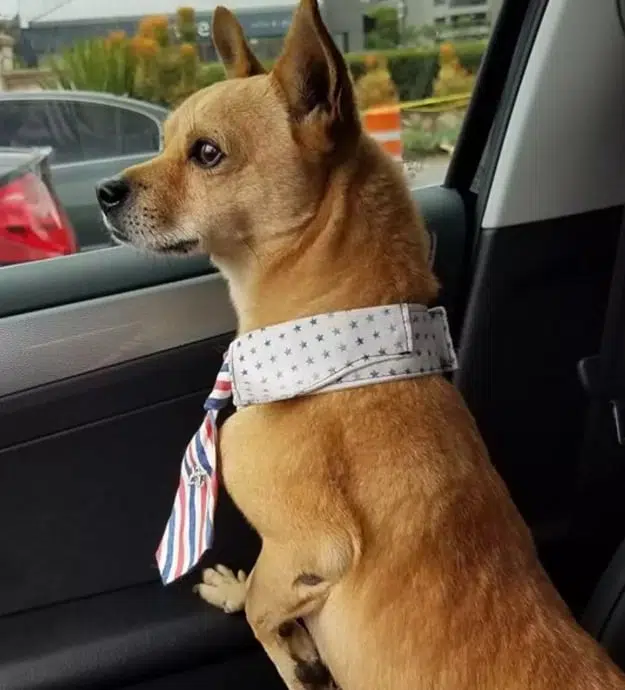 "We tried to get him, and many of us tried to get him. But he just disappeared, and we lost him," Wilkerson said.
"It was devastating."
Wilkerson made lost dog flyers and posted them around the neighborhood. By evening, she got the phone call she was waiting for — a woman had found Austin in the area and ended up taking him to the shelter herself.
The following day, Wilkerson raced to the shelter to see if it was Austin in there, and she was relieved to know it was.
"The woman's name was Austin Walker, so I named him after her," Wilkerson said, explaining the name choice.
Austin the Chihuahua had to stay in the shelter for several days on stray hold, but no one claimed him — so Wilkerson picked him up and brought him home with her.
This time, Wilkerson's keeping an extra close eye on Austin and ensuring he doesn't get close to an open door.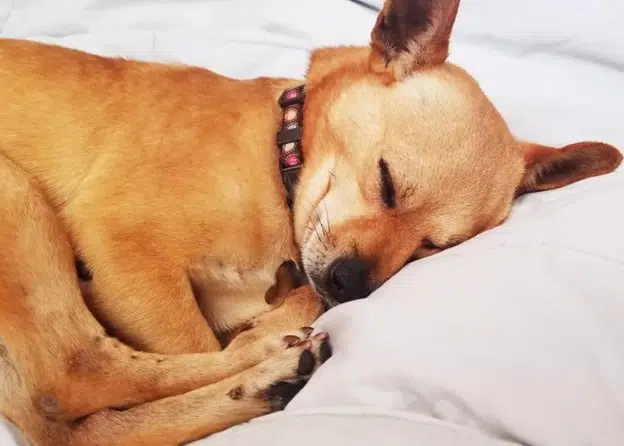 "He seems to like to be out, so whoever adopts him needs to understand his story and needs to be very careful with front doors … because once he's out, he just wants to run," Wilkerson said.
Besides his tendency to bolt, Wilkerson said, Austin is a sweet, affectionate boy who will make the perfect pet for someone.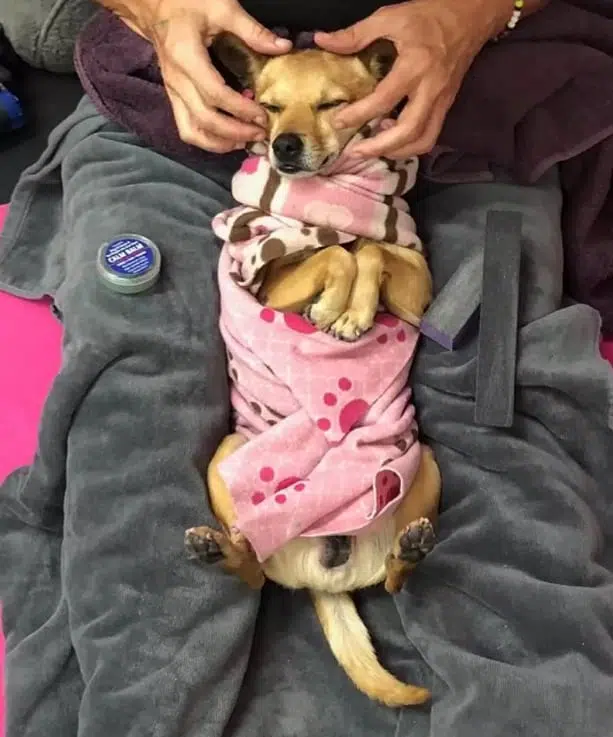 "He gets along with our other dogs and is curious about our cat," Wilkerson said. "It's interesting — he does seem to favor men. He loves my husband, Jonathan."
"He takes a little while to warm up, but he's a sweetheart when he trusts you," she added.