Two chihuahua dogs with their bodies covered by cactus were rescued and taken to animal control to get medical help.
Rural Metro Fire public information officer Shawn Gilleland said the incident occurred Monday around 9:30 a.m. near University Drive and Ellsworth Road.
Then, the male and female chihuahuas were rescued and taken to a veterinarian clinic with Maricopa County Animal Care and Control for treatment.
However, a neighbor spotted these two Chihuahuas nearby in Mesa. Both were covered head-to-toe in cactus.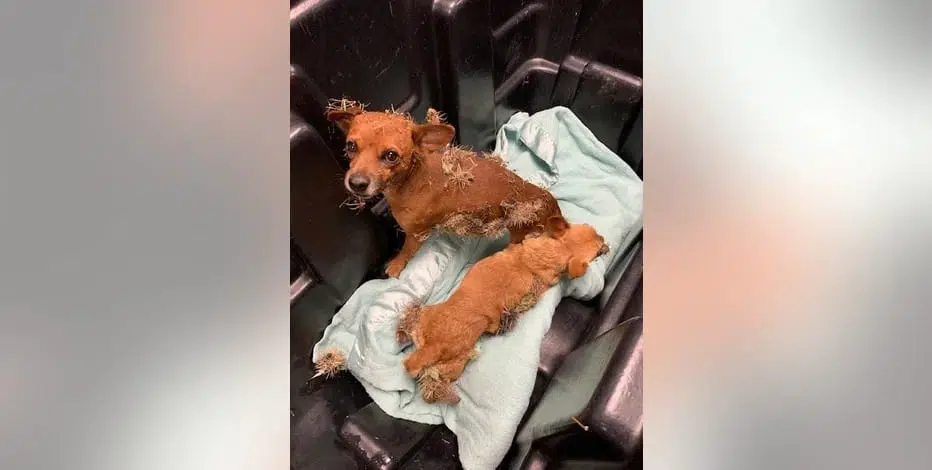 The Cactus Covered Chihuahuas
These two got themselves in a sticky situation yesterday when they were found under a cholla cactus. Then, the crew on engine 859 responded to the property owner's 911 call. They were also able to rescue both strays. They were treated by Maricopa Animal control and are doing well.
Get the latest Chihuahua Buzz
"We brought them to our east shelter facility because it was the closest, and our veterinary team immediately went to work," Jose Santiago said.
The surgery took several hours, and shelter veterinarians carefully removed dozens of needles from each dog.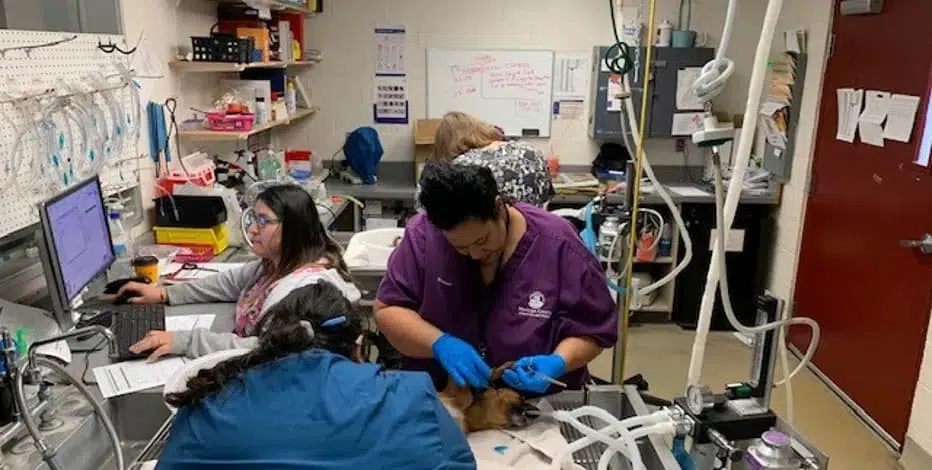 "Now they are both on antibiotics. The antibiotics are [sic] to ensure that they don't get any infection from those cactus needles," Santiago said.
The puppies are now recovering and doing very well.
Maricopa County Animal Care and Control say if the owner of these two dogs does not come forward, they will be up for adoption on February 6 at the east shelter.