Shopping for clothes and accessories for your Chis can be fun but also daunting. It's tempting to buy whatever's cute, whenever you see it (and we understand). But as dog owners, we're all looking for that ideal combination of durable and adorable.
Never fear! We've scoured the reviews on clothes and accessories for Chis, from hoodies and hats to helmets, sunglasses, and Halloween costumes. Then, we've put together a list of must-have Chihuahua style.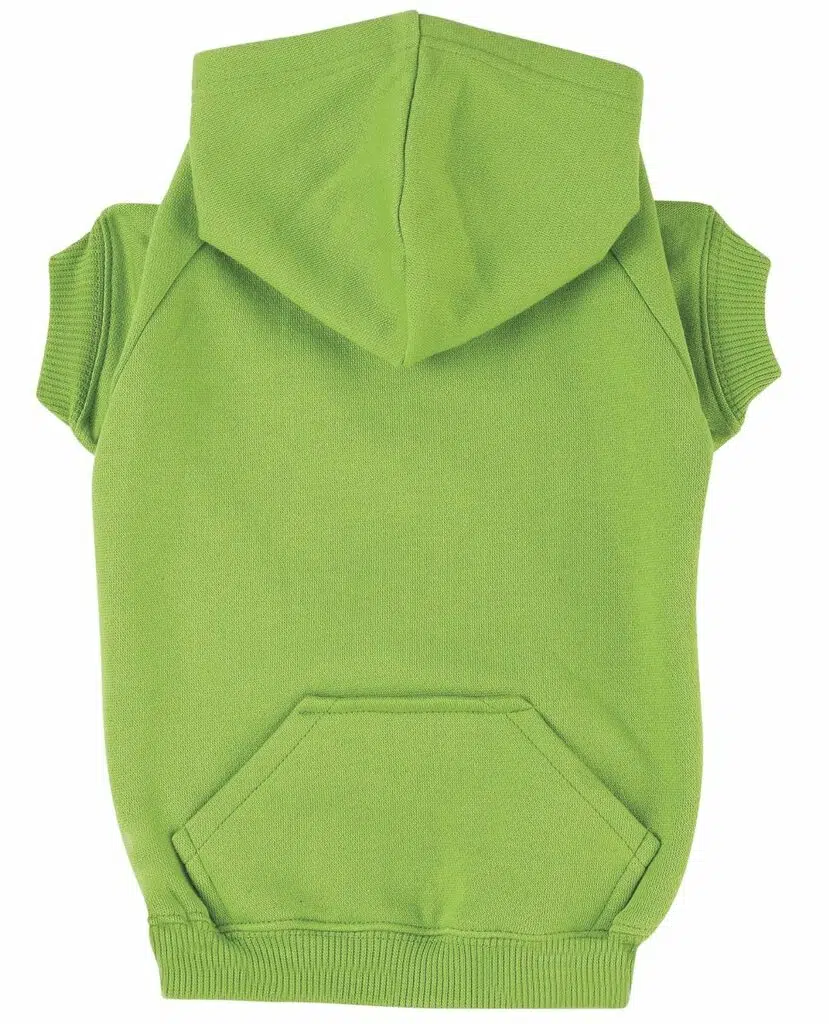 These cotton-poly blend hoodies are stylish and classic, machine washable, and come in a variety of colors. Wear yours and match!
Chihuahua owner review: "Great little hoodie for your dog that feels the cold. My chihuahuas and yorkies love these! They fit great and are really high quality material. And super cute. They wash very well and I've had some of these for years."
Buy one on Amazon
Need a festive winter sweater that's Chihuahua-sized? This acrylic sweater comes in a variety of patterns, from full "ugly sweater" to something more versatile. Plus, it has a leash/harness hole for easy transition from outdoor to indoor activities.
Chihuahua owner review: "I bought this sweater for my 4-5 lb Chihuahua. I got a size S and it fits her perfect. What I love is the turtle neck is fitted not bulky and the arm holes are small so she doesn't wiggle her tiny behind out of it and it stays in place. Underneath where the front comes down and stops is perfect. This sweater is thick but not bulky. My Chihuahua needs this protection bc she has short hair and is very small. Its 'Christmassy' but definitely can still be worn after Christmas."
Get one on Amazon
These warm vests are fashionable and durable and can stand up to cold weather conditions, including rain. For your Chihuahua an XS or S should fit, but consult the size chart to be sure.
Chihuahua owner review: "My chihuahua mix loves this little jacket. It is very well made. I have washed it many times. It shrunk a little in the high dryer, but it still fits. The design of this jacket is amazing. So easy to put on and take off…On fresh, or icy cold days as soon as I get it out, my chihuahua runs to me and tries to get her head in before I am ready to put it on. I am purchasing a second one because I gave her's away to a shivering family dog that lives in a colder area. I love, love, love this jacket."
Pick one up on Amazon
Going to be out in the sun for a while? Try these accessories for Chis. They're designed for small dogs to protect your pet from UV rays while making them look very, very cool.
Chihuahua owner review: "I have an apple head chihuahua.. had to do slight adjusting but she looks like a superstar. She was hip."
Get them on Amazon
Get the latest Chihuahua Buzz
Does your Chihuahua need some portable shade? Try a durable sun hat that offers premium protection and unique style.
Chihuahua owner review: "This item is adorable on my Chihuahua and fit perfectly after getting the adjustment right. Highly recommended for those living in a high heat state like Arizona and have a small dog."
Buy it on Amazon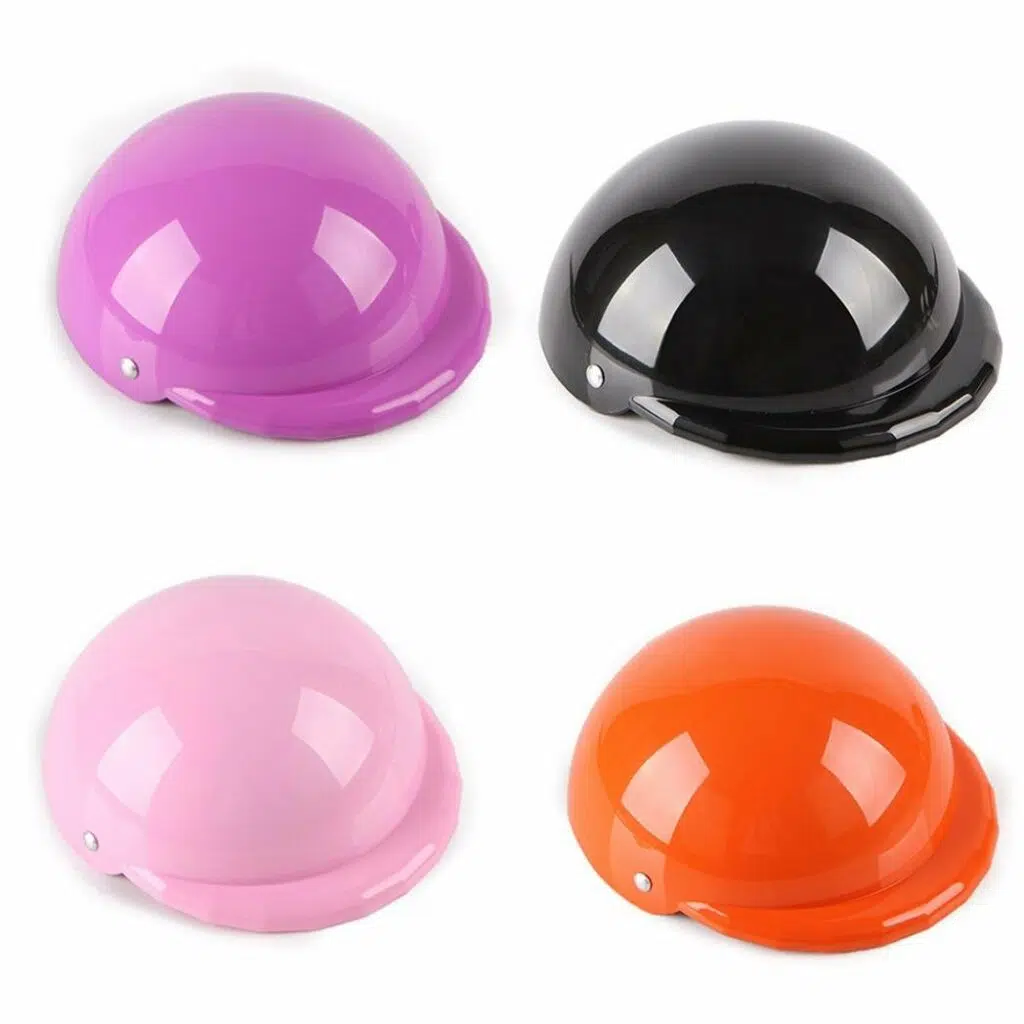 Some Chihuahuas need some head protection, and there's no reason they can't look great while they get it. Try your favorite color of this durable cap, which offers protection from sun, rain, and bumps on the head.
Chihuahua owner review: "Oh my it's perfect! How adorable. I was worried about it not being small enough for my 4 pound Chihuahua But it was perfect! So cute."
Buy one on Amazon
Do you live somewhere really cold? Your Chihuahua might need a little extra warmth on their feet for the chilliest weather. These skid-proof paw protectors will make walks easier and complement even the most stylish of Chihuahuas. Take some quick measurements of your dog's feet and consult the size chart before ordering.
Chihuahua owner review: "I have two long hair chihuahuas who hate the cold and flick off boots. These fit perfectly they actually went for a walk finally!! My dogs are about 6lb and furry so happy these fit."
Buy them on Amazon
Does your Chihuahua need to look sophisticated sometimes? This necklace will definitely help. It comes in pink, purple, and blue, and dazzles with a rhinestone-embedded bone charm. Add a dress and you've got an outfit that goes amazing with these accessories for Chis.
Chihuahua owner review: "Loved this looked so good on my apple head chihuahua!"
Get it on Amazon
Can someone say, "dapper"? If your Chihuahua is headed to a formal event like a wedding, this is the bowtie. You can choose from a variety of sophisticated color schemes, some of which may match your suit.
Chihuahua owner review: "Great price, sturdy material, very nice collar!! We love it. Fits my 5 lb chihuahua perfectly."
Buy one on Amazon
If you're looking for this year's Halloween costume, stop right here. This shark costume can keep your Chihuahua warm for Halloween festivities and has a detachable shark hat for mix-and-match wear. Simply take some measurements of your pet, order the right size, and let the cuteness roll in.
Chihuahua owner review: "My canine, Bruce Willis the chihuahua, has become a terror of the ocean with this immaculate costume. He rips dolphins in two and basks in the glory of his deep, dark, wet kingdom. Also, it fits quite well and he doesn't try to pull it off."