Former Brat Packer Demi Moore shared yet another vacation snap of her pampered pooch Pilaf, enjoying a vacation while comfortably resting in a sling around her shoulders. Needless to say, the Demi Moore Chihuahua looks adorable as ever.
The New Mexico-born 59-year-old boasts 12.4M social media followers. She captioned the Instagram picture of her canine companion: 'Travel buddy.'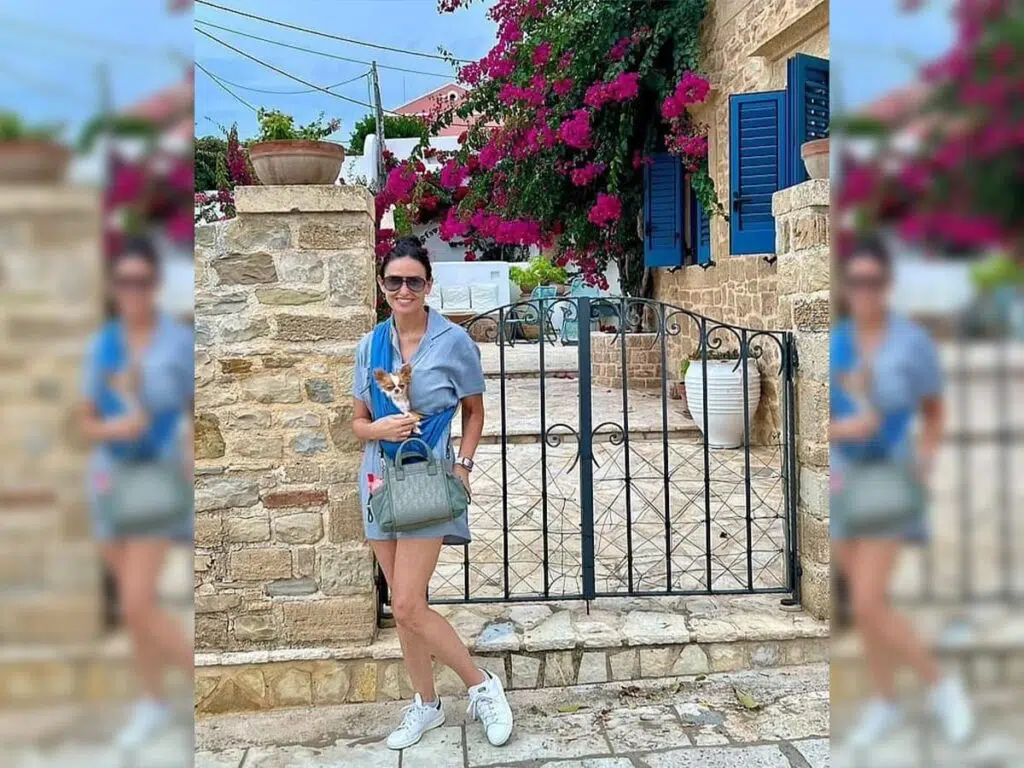 The photo quickly caught the attention of fans and Chihuahua enthusiasts alike, who couldn't resist commenting on the cuteness overload.
It's no surprise that such a beloved celebrity, with a large online following, received an outpouring of love and adoration for her furry companion.
Demi Moore's Chihuahua continues to captivate hearts with its undeniable charm and adorable presence, bringing joy to fans worldwide.
Demi Moore Chihuahua Pilaf
In the blooming season of spring, Moore opened her heart and welcomed a new addition into her life: Pilaf, affectionately known as "Little Mouse." This adorable teacup Chihuahua quickly became a cherished member of her family, bringing love, warmth, and boundless happiness.
Together, they embarked on countless adventures, creating beautiful memories and a lifelong bond that blossomed with the arrival of this tiny, endearing companion. He has already cruised the Grecian islands on a yacht and sat in VIP during a French Open match in Paris.
Get the latest Chihuahua Buzz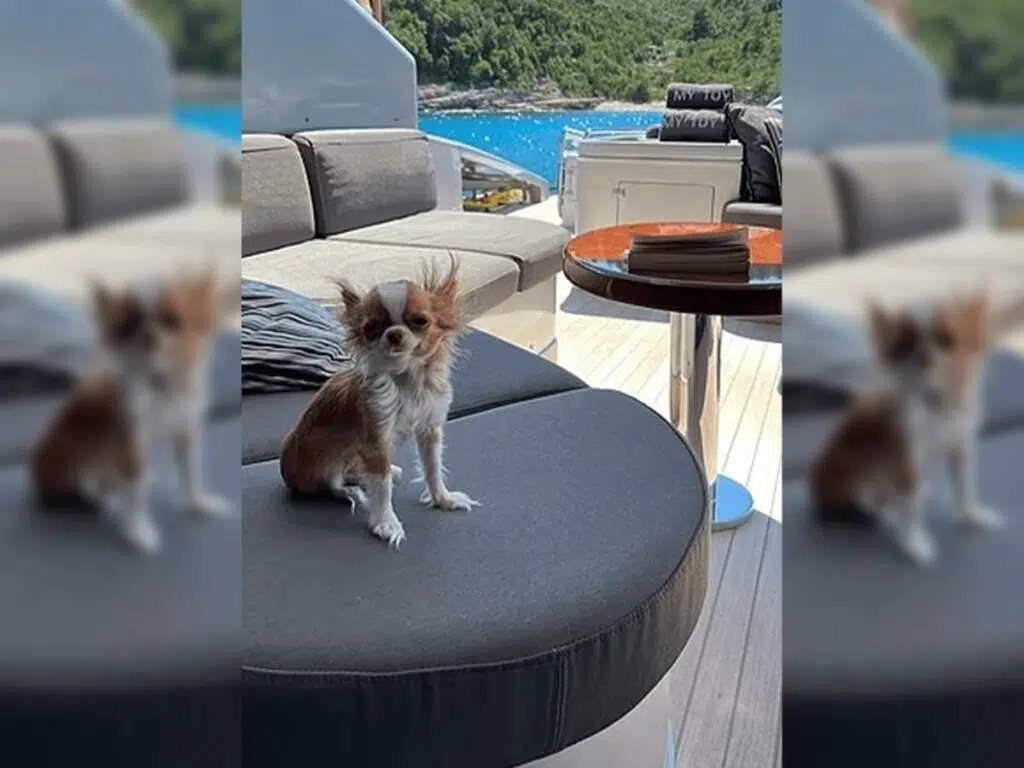 Traveling the World with Pilaf
The Emmy-nominated producer's Chihuahua went to the Louvre Museum and saw Da Vinci's Mona Lisa painting. That's even though this museum allows 'guide & assistance dogs accompanying persons with motor or mental impairment.'
Remember when Johnny Depp and Amber Heard got into legal trouble over sneaking their Yorkshire Terriers into Australia? Well, Demi appears to have no problem traveling with her Chihuahua all over Europe. This tiny Chi was seen having the time of his life, backpacking all through the world like the glorious pup he is.
Demi never goes anywhere without Pilaf. This includes the Marseilles shoot for her first-ever 41-piece capsule collection with Andie Swim. This dropped on July 7.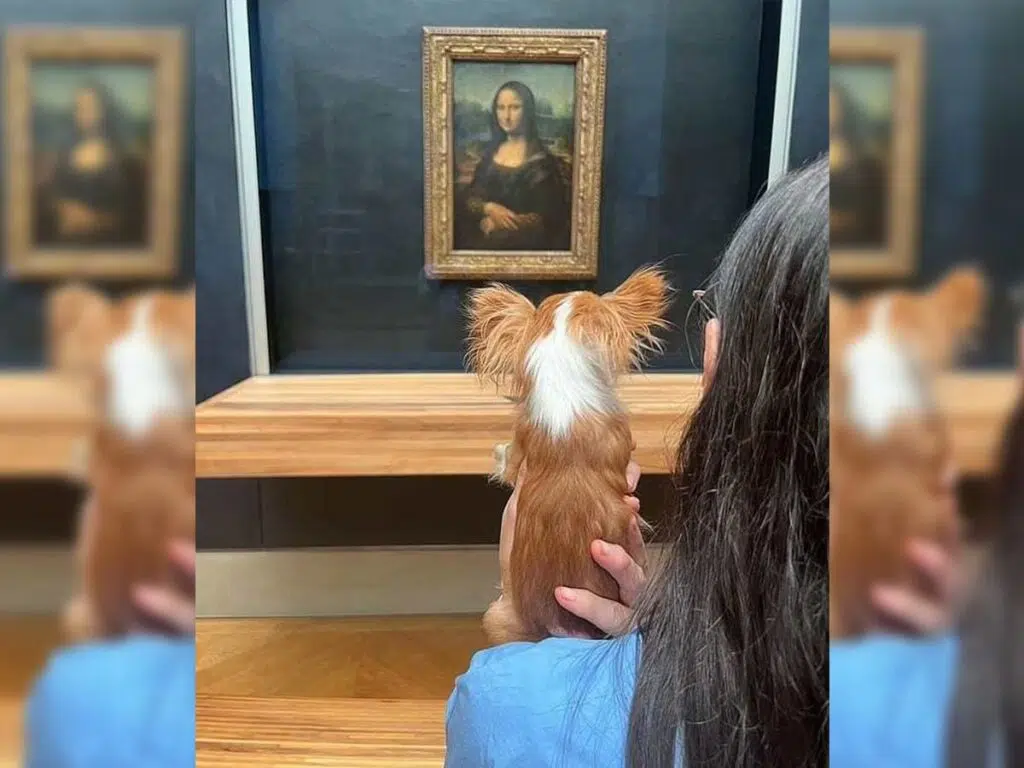 Moore's entire family loves mixed Chihuahua breeds, which is why we often hear the question "how many dogs does Demi Moore have?" She proudly calls their blended pack of nine The Toons, Many of these pups were adopted from the LA non-profit A Purposeful Rescue.
The Hollywood star has been spotted with Pilaf by her side on countless occasions, and the two seem to share an unbreakable bond. In fact, Demi has even shared photos of Pilaf on social media, showcasing just how much she adores her furry friend.
From red carpet events to giving Pilaf swimming lessons, Demi has continuously proven that the love between a Chihuahua and its owner knows no bounds.
While Demi's ability to pamper her beloved pet may seem extraordinary, it's important to remember that the love between a Chihuahua and its owner transcends material wealth.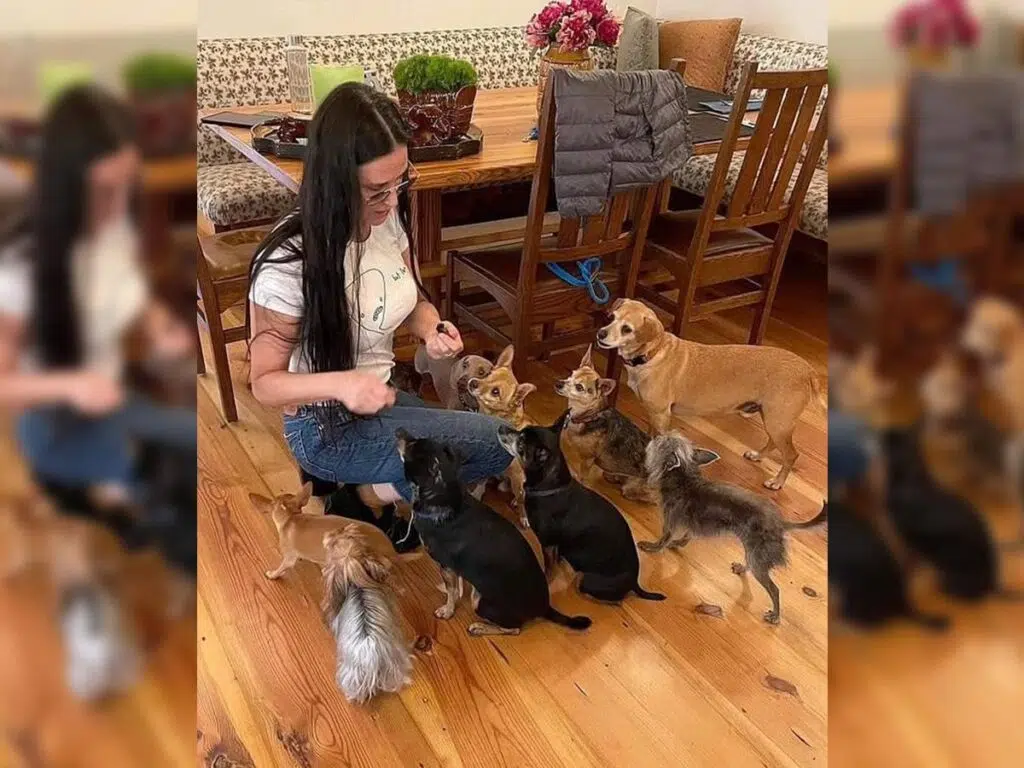 While not all of us may have the financial means to splurge on our furry friends, what truly matters is the genuine affection and care we provide them every day. Regardless of our budget, the bond we share with our Chihuahuas is priceless and brings immeasurable joy to both our lives and theirs.
Get ready to fall head over paw with these delightful snapshots of Pilaf's adventures. From glamorous outings to heartwarming moments, these pictures capture the undeniable charm and irresistible cuteness of this furry celebrity. Join us as we take a glimpse into the world of Pilaf, where love, joy, and Chihuahua antics await.