My First Trip With Pet Chihuahuas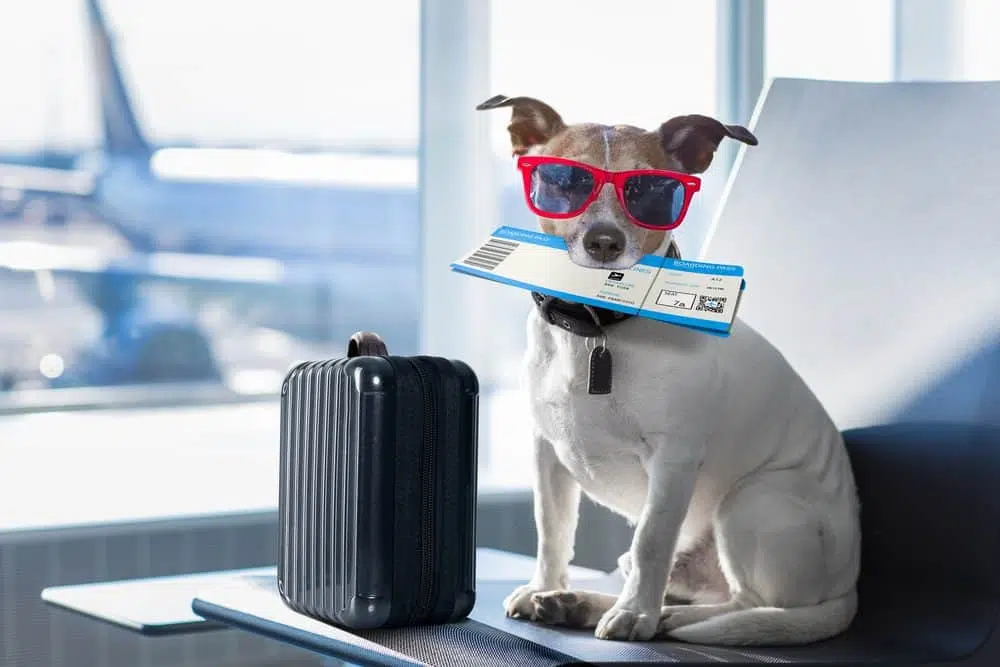 Let me introduce the three stars of this story: Louie (The Toothpick) Cujo, Sassy (The Diva) Sassafras, and Crazy Boy Champ (The Chewin' Chihuahua). Louie and Champ are three years old and are experiencing their first road trip. Sassy is 13 years old and a world traveler who belongs to my travel buddy, Martha. This would be the first time traveling with all the dogs, and we hoped Sassy would teach them well.
I had a lot of anxiety regarding their first road trip and wanted to be well prepared—for them and me. I researched how to travel with pets, including all the pet traveling tips I could find, and scouted for pet-friendly hotels while preparing to take a trip that was only two hours from home. They love to ride in the car, but the extended time on the road and a hotel stay were heading into unknown territory.
Would Champ—who has the nickname "Chewin' Chihuahua" for a reason—be all right if left alone in the hotel room? Or would I come back to a chewed-up bedspread or carpet?
On this trip, I learned a lot about how to travel with my dogs, beginning with booking a pet-friendly hotel, dog-proofing the car, packing dog travel accessories, and making safe pit stops. The arrival at the hotel would only bring another set of lessons.
You could call this their dog vacation. Martha and I were only along as chauffeurs, cooks, dog walkers, and tour guides. Perhaps you should have your dog(s) present when reading this, as they may have something to add.
Dog Travel Tip
Bring one of their favorite dog toys along on the trip.
Packable Dog Playpen (The First Thing I Packed)
I had purchased a dog playpen when Louie and Champ came to my home at six weeks old. Louie (the little one) was experiencing a failure to thrive, and I had to nurse him around the clock. I did find that a syringe was perfect for food and water feeding every couple of hours.
I also purchased two dog beds to put inside it with blankets, food, and water. They were so tiny in the beginning that it must've felt like living in a mansion to them.
I still have the dog playpen (three years later) and decided that was the first thing to pack in learning how to travel with my dogs. It was foldable and would keep them safe in the hotel room. Even though we would put a "Do Not Disturb" on the door while briefly away, I would feel good knowing they were safe inside.
This was one of the best purchases I made for my Chihuahuas' introduction to their new home. They have always felt safe inside, and I no longer zip it up at night because, after three years, they don't sleep in it anymore. They mainly hang out in it now, or when there's a company, they feel safe.
Want to guess where they sleep now? I bought them upstairs in my bed with the beds me. Below is a picture of the dog playpen kennel that I use, and it's highly recommended.
How to Travel Safely With Your Dog
The Dogs Are Chipped and Collared
Louie and Champ were chipped, and I packed the information into my suitcase in case it needed it. But my more significant concern was them getting loose and wandering off, so I wanted contact information readily available.
Get the latest Chihuahua Buzz
I put a black bandana collar around their neck and used a silver paint pen to write my cell phone number on one side and my home number on the reverse. Looking closely in the first picture, you can see the black bandana (especially on the little one, Louie). Champ is turned around on his back.
Dog Car Seats and Hammocks: Car Safety for Your Pet
You may notice in the opening picture above that I have a dog car hammock in the car's back seat. It was important that if I had to stop fast, the little ones wouldn't fall forward and off the chair. I was concerned about my dogs' safety while traveling in the car. You may prefer a dog car seat, but I liked the idea that they could lay out and sleep during most of the trip.
This recommended dog car hammock hooks up to your headrests. They are straightforward to snap and unsnap, and I added a blanket on the bottom to add cushion and comfort. There are pockets where I keep bags to pick up after them, and I snuggly place a tubberware bowl of water between the back of the two front seats. Under the hammock and on the bottom of the rear floor, I keep their bag of food and treats.
What I Learned About Pit Stops
Do NOT pull into a truck stop for gas, bathroom, or snacks and let your pet out. When you pull over, find an isolated spot where the dogs can safely get in and out of the car.
Rest areas are the best for potty breaks and a little exercise.
Water is essential. Your pet may get stressed during the trip and will need to drink extra water.
Pet-Friendly Hotels
What to Consider
There are many choices regarding pet-friendly hotels, including pet charges, whether it's one rate for all or an individual pet charge. You should also check if there is a pet deposit and if it's refundable.
Something else I learned was the maximum weight of a dog. Some hotels only allow animals up to a certain weight. That's a plus if you have a small dog. I found walking our Chihuahuas among larger breeds can be stressful. If you don't know, Chihuahuas think they can take on any dog, especially the big ones. So, if you have a smaller animal, you may wish to find a pet-friendly hotel that limits the dog size.
Note
I did not leave them alone from check-in throughout the first night. However, that night in the hotel, Champ would not sleep. He sat in an alert position next to me and stared at the door all night. Poor little guy. He did relax on the second night. After that, it was their party, and we were the guests.
Dog Travel Tip
Walking Your Dog
Beware of New Surroundings
Keep your eyes open for wild or loose animals, including birds of prey such as owls, falcons, and hawks.
We had quite an adventure with a wild raccoon. Luckily, someone spotted it and yelled, "Possum!" I think it was Martha. But, whoever it was, it was a suitable warning for dog walkers. It turned out the raccoon was more scared of us than we were of him and took off running.
Take Long Walks and Tire Them Out
Walking our dogs on long strolls was relaxing and enjoyable for everyone, and a benefit was it also tired them out. So, even though they advised not to leave dogs alone in the room, we put them in the dog playpen where they were safe and sound. They had their beds, food, and water and were genuinely exhausted. That's when we would leave shortly for dinner or to swim and spa. We always put the "Do Not Disturb" sign on the door.
Dog Vacation Comes to an End
The dogs handled it all very well. Most of the time, they were with us. As the days and night went on, I did leave them alone a little longer each time. We went out for dinner and lounged at the pool and spa. But the dogs were with us when we'd go for a walk and throughout the property. They'd also hop in the car when we'd go out sightseeing.
Mainly, this was a test run for Champ and Louie. I think they will make significant road dogs, and Sassy taught them well. Now, we're back home, taking our daily walks in the neighborhood. We are excited about our next adventure.
Road Warrior Update
The travelin' trio has been on many vacations since their first road trip. They have become great traveling dogs and now know what's expected—and so do I. Preparing for their first time was essential as it set the example for following trips. They are now trained an
nd love to travel. As soon as I start packing their dog playpen, they know what's in store and get excited. They're great traveling companions, and I hope you enjoy your pet as much as I do mine.
Questions & Answers
Question: Could I travel with a 12-day-old puppy?
Answer: That's very little information. How long will you be traveling? How are you traveling? Will the mother accompany the puppy? How much attention can you give the puppy during the journey? With such little information, I would suggest against it. At twelve days, it's still just a newborn. You should consult with your vet, as your puppy would probably need shots to travel, and even then, it's too young for them at this time.
What Tips or Advice Will You Share About Traveling With Your Pet?
KiwiSaver on June 03, 2013:
My mom has a Chihuahua, Sydney Silky cross. He gets carsick sometimes, so we do not give him much food before we go on a trip. I also take rawhide sticks for him to chew on and a food-dispensing toy for the times he has to entertain himself.